Advocacy and Community Organizing
Michael Mendoza
Director of Advocacy
bio →
Director of Advocacy
Michael Mendoza
Michael has successfully worked with partner organizations to center the voices of currently and formerly incarcerated Californians in the service of passing legislation to help end mass incarceration and improve public safety for all. At 15, he was transferred to adult court and sentenced to 15 years to life in prison. While incarcerated, Mendoza turned his life around and focused on healing and education to become the person he wanted to be. Changes in state law gave Mendoza the opportunity to demonstrate that he matured into a healthy and prosocial adult. Mendoza was released in 2014 after 17 years of incarceration. He immediately began advocating to reform California's juvenile and criminal justice systems to implement a vision for a new justice system grounded in healing, health, and opportunity for growth. The California state legislature has recognized Mendoza for his advocacy and impact on the juvenile and criminal justice system and reentry. Mendoza earned a B.A. in political science from San Francisco State University and serves on various boards and committees in support of safer communities, and a more just and equitable society. He was also just appointed by President Biden as a Member Practitioner for the Office of Juvenile Justice.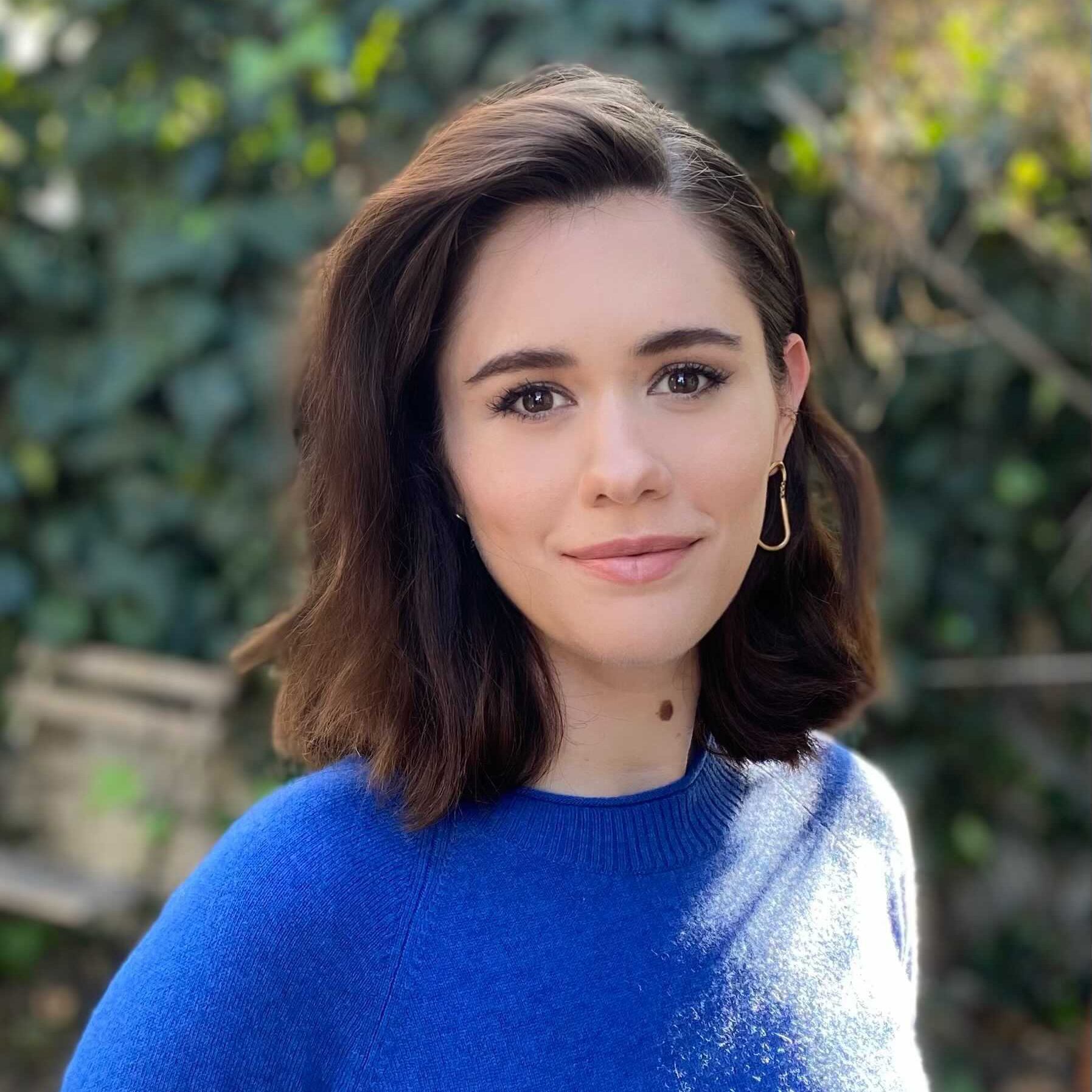 Celina Chapin
Associate Director of Public Policy and Advocacy
bio →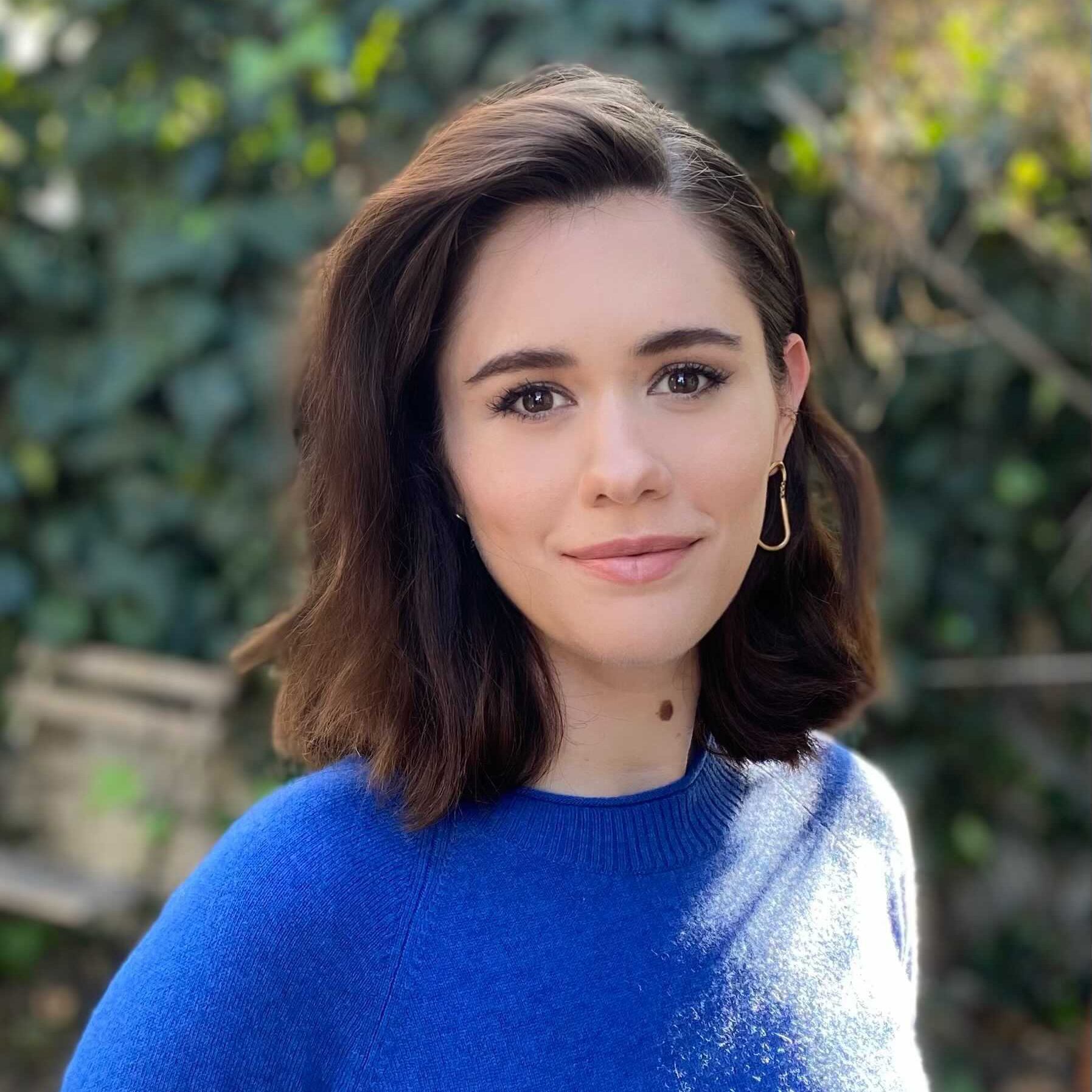 Associate Director of Public Policy and Advocacy
Celina Chapin
Celina Chapin grew up in the Florida Panhandle and North Carolina. She holds a Law Degree from Loyola Law School and Undergraduate Degrees in Political Science and Communications from the University of North Carolina at Chapel Hill. She has been working in the advocacy department at ARC in Los Angeles since 2017. Prior to that, Celina volunteered as a policy researcher at the Texas Criminal Justice Coalition, taught dance and theatre at a women's correctional complex, and worked as a choreographer in Austin, Texas.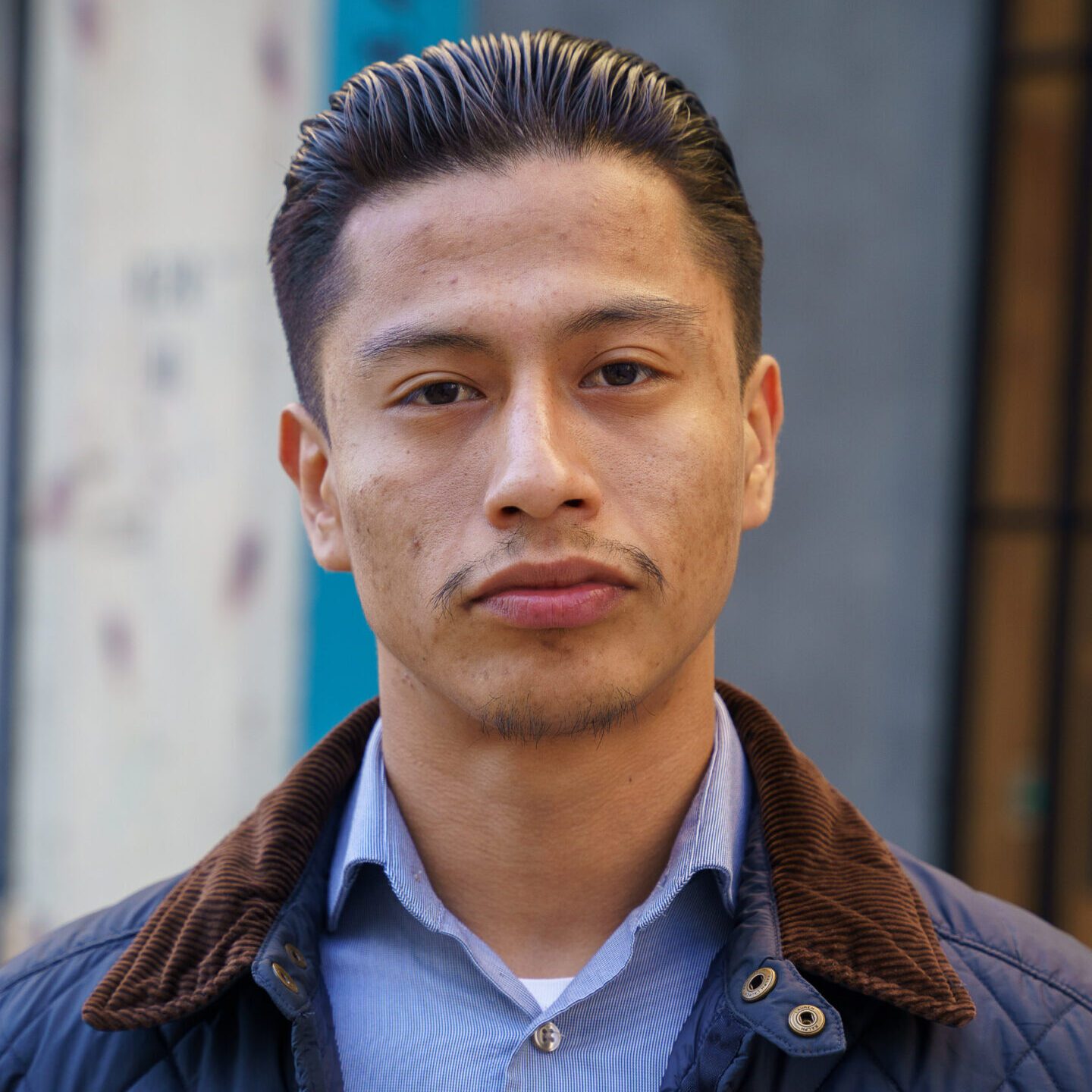 Kent Mendoza
Associate Director Advocacy & Community Organizing
bio →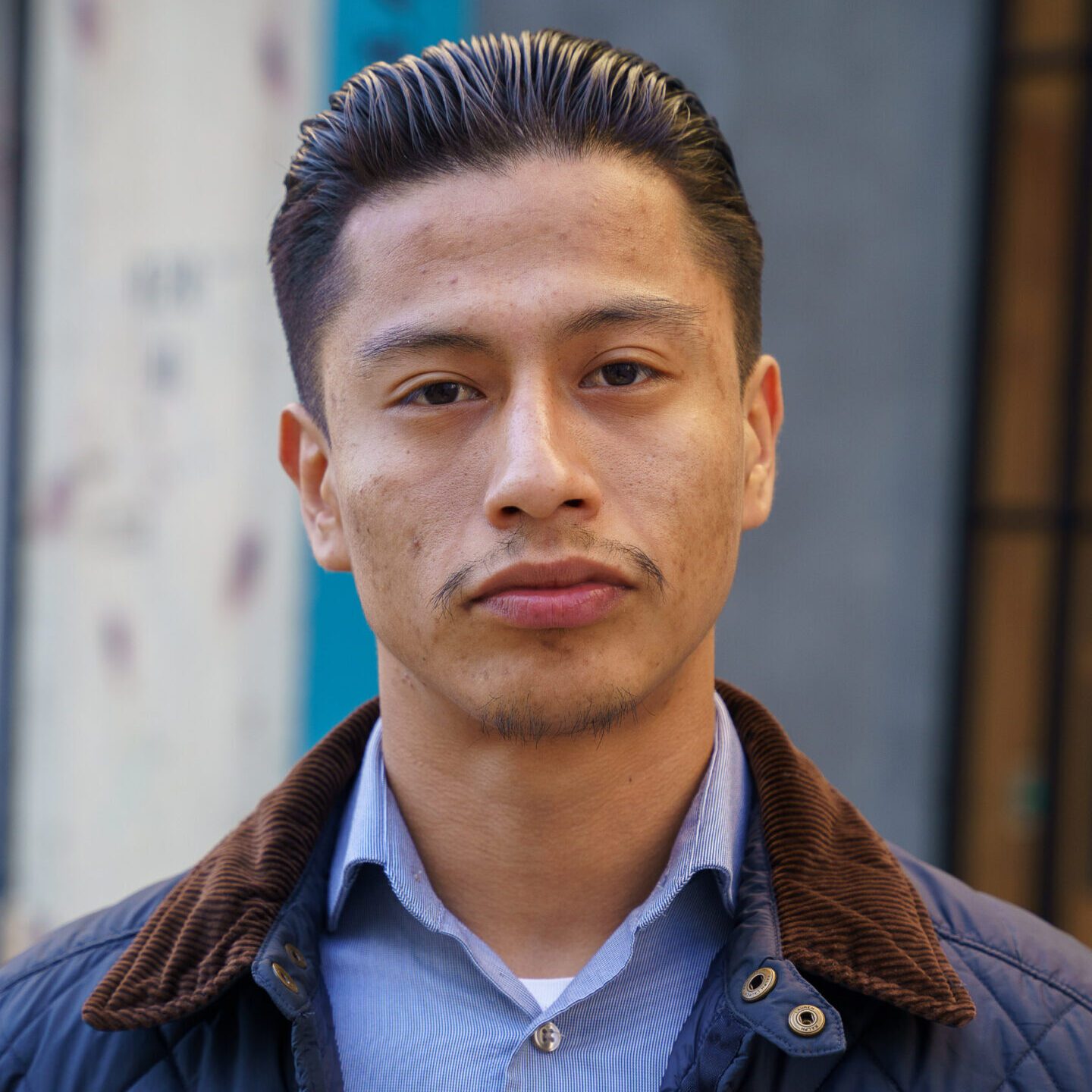 Associate Director Advocacy & Community Organizing
Kent Mendoza
Kent Mendoza was born in Mexico but migrated to the United States at the age of six and was raised in Los Angeles County. Being in a foreign country, poor and with no farther, he was quickly expose to gangs, drugs, and violence. He joined a gang at the age of fourteen which led to his incarceration at fifteen and served time in a probation camp. At the age of seventeen, he was tried as an adult for a crime he didn't commit and was facing a prison life sentence. Fortunately, Kent beat it and instead was sent to California's Department of Juvenile Justice (DJJ) and served an overall 5 years incarcerated. Kent's story saved him when he spoked to an Immigrating Customs Enforcement (ICE) agent who believed in him and was then released from incarceration on April 9th, 2014.
Kent is a youth justice expert, mentor community organizer, activist, artist, writer, motivational speaker, and filmmaker. He is also the Manager of Advocacy and Community Organizing at the Anti-Recidivism Coalition (ARC) where he first started off as the Member and Community Engagement Coordinator in 2016. Prior to ARC, Kent worked at the LA Area Chamber of Commerce on smart justice issues from 2014 to 2016. He was appointed to and serves on California's State Advisory Committee on Juvenile Justice and Delinquency Prevention (SACJJDP) by Governor J. Brown in 2016. Kent has also been serving on the Los Angeles Juvenile Justice Coordinated Council (JJCC) since 2018. He has also been working with the W. Haywood Burns Institute (BI) on the founding and implementation of the LA County's Youth Justice Reimagined (YJR) vision and the first ever Department of Youth Development (DYD) since 2020. Lastly, Kent is a Represent Justice Alumni and filmmaker of two films, animated film title, "Chasing The Mexican Dream" and a short documentary of about his life and work, "A Million Dollar Cage".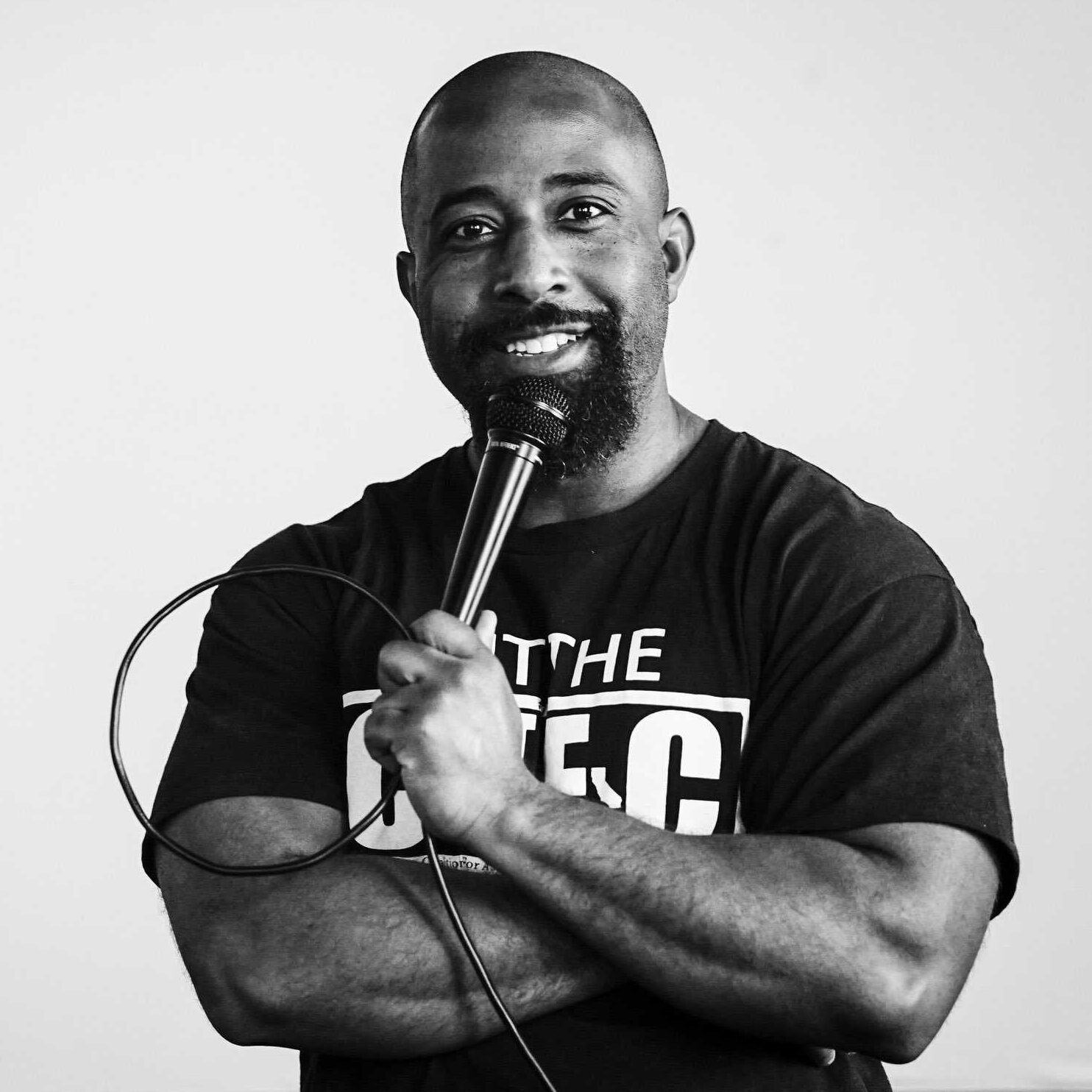 Christopher Lodgson
Policy and Community Organizing Manager
bio →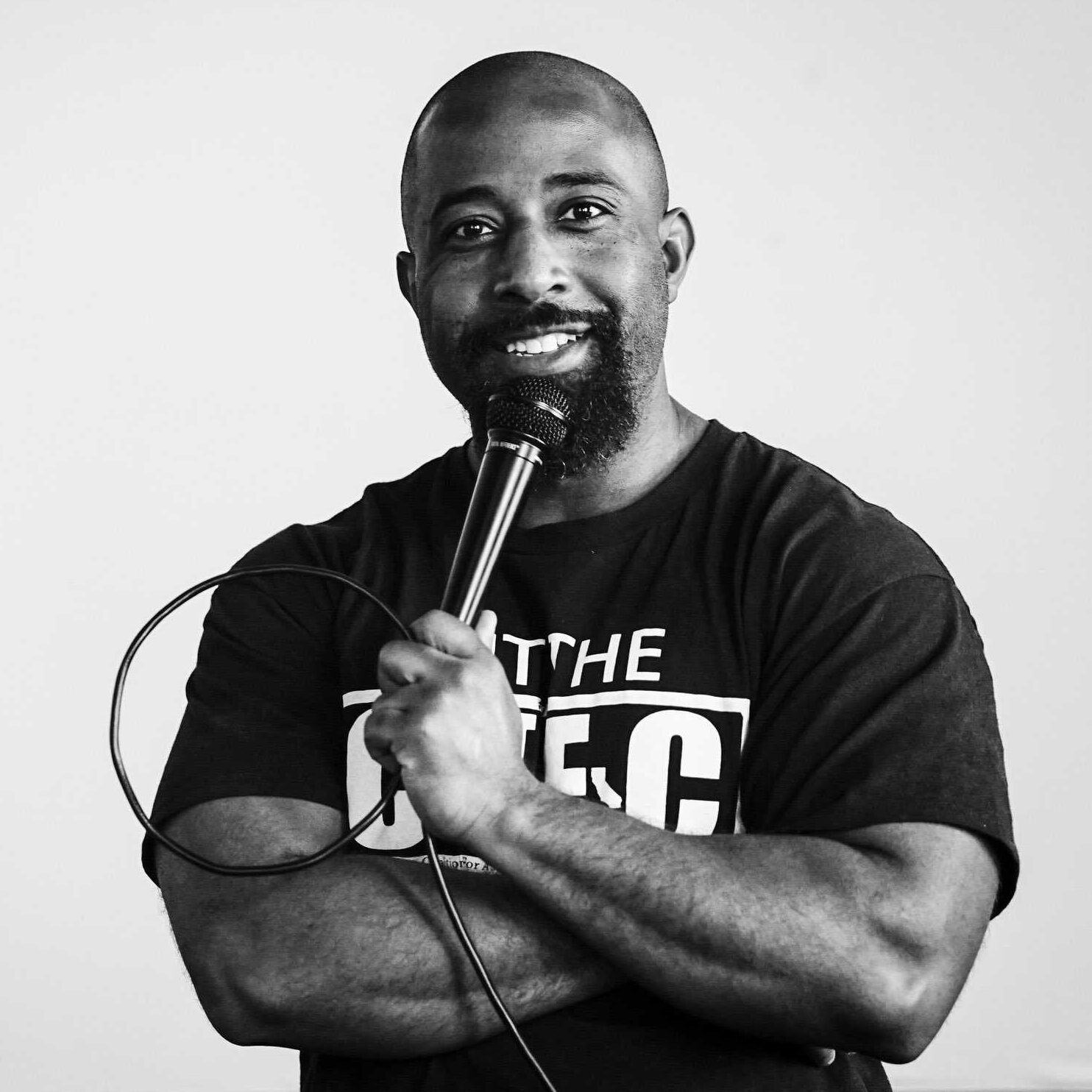 Policy and Community Organizing Manager
Christopher Lodgson
Chris Lodgson is a Community Organizing and Policy Manager in the Sacramento office of the Anti-Recidivism Coalition (ARC) and lead organizer/advocate for the Coalition for a Just and Equitable California. Originally from New York City, now living in Sacramento California, Chris has organized and advocated on behalf of local community-based and political organizations, as well as with local, state, and national nonprofit organizations for over 13 years on both the East Coast and West Coast. Chris is also the 2022 recipient of the Fannie Lou Hamer Boots on the Ground Award for Community Organizing from the National Assembly of American Slavery Descendants (NAASD).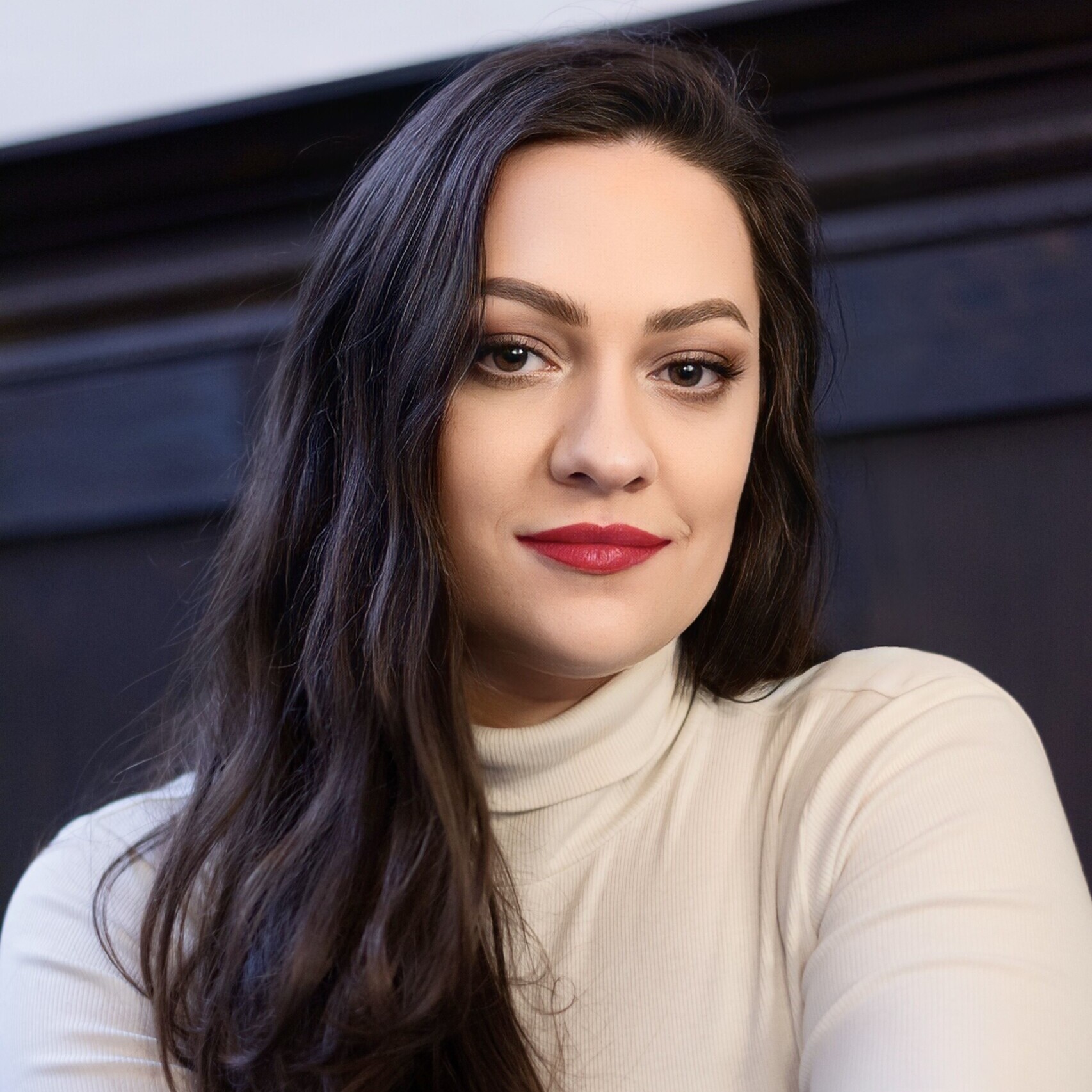 Elizabeth Tüzer
SB 731 Legal Project Manager
bio →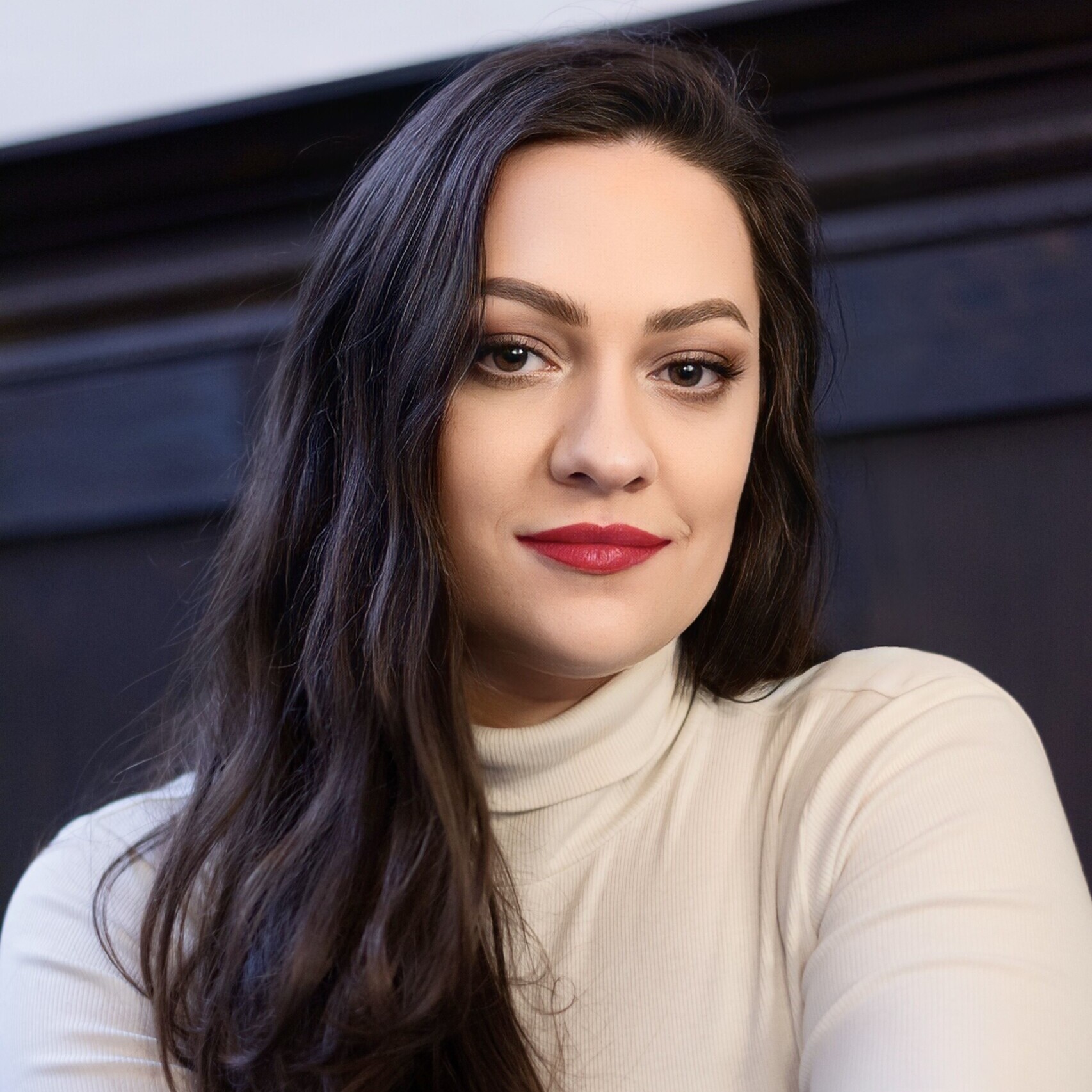 SB 731 Legal Project Manager
Elizabeth Tüzer
Elizabeth was born and raised in a small town outside of Detroit, Michigan, where her family worked in the Auto Industry. Her passion for government and social justice began from hearing stories about inner city struggles her dad faced as a child and teenager, and a flame was lit after he gave her a copy of the US Constitution to re-write as punishment at the age of 12. Soon after, she joined Youth in Government (YIG), where she wrote policy and visited the Michigan State Legislature to hold mock sessions. In her Undergraduate studies, she majored in Political Science, with minors in Public Law & Government and Psychology at Eastern Michigan University, and sat on the Executive Team as Clerk of the Senate—aspiring to go to law school, she instead became unhoused as life took her by surprise. Determined to not be overtaken by circumstance, she fueled her struggle into passion, and decided that she would give her life to public service, ensuring that her career would chip away at the systems that limited good people from achieving their dreams and breaking free from social bias.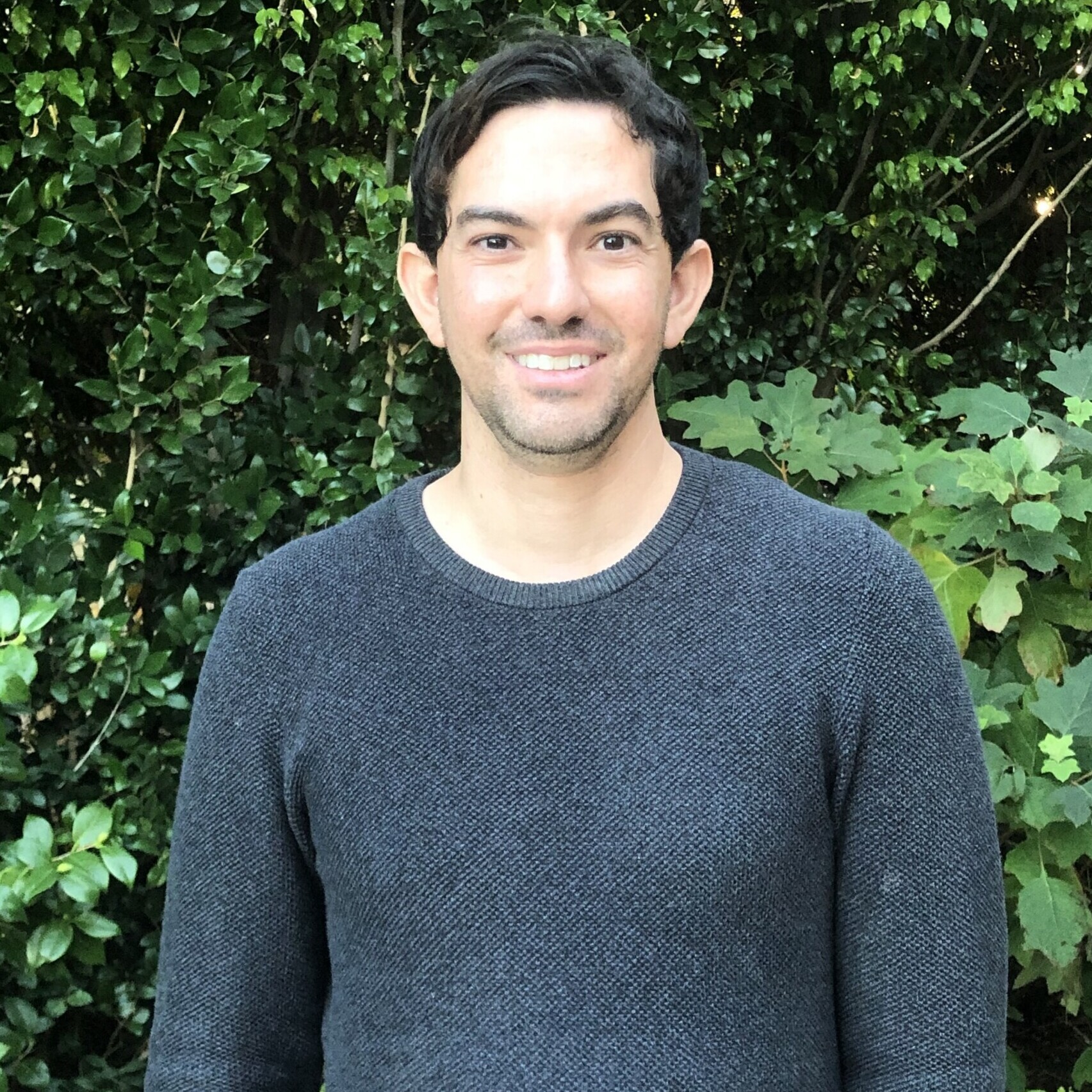 Josh Pynoos
Policy and Communications Coordinator
bio →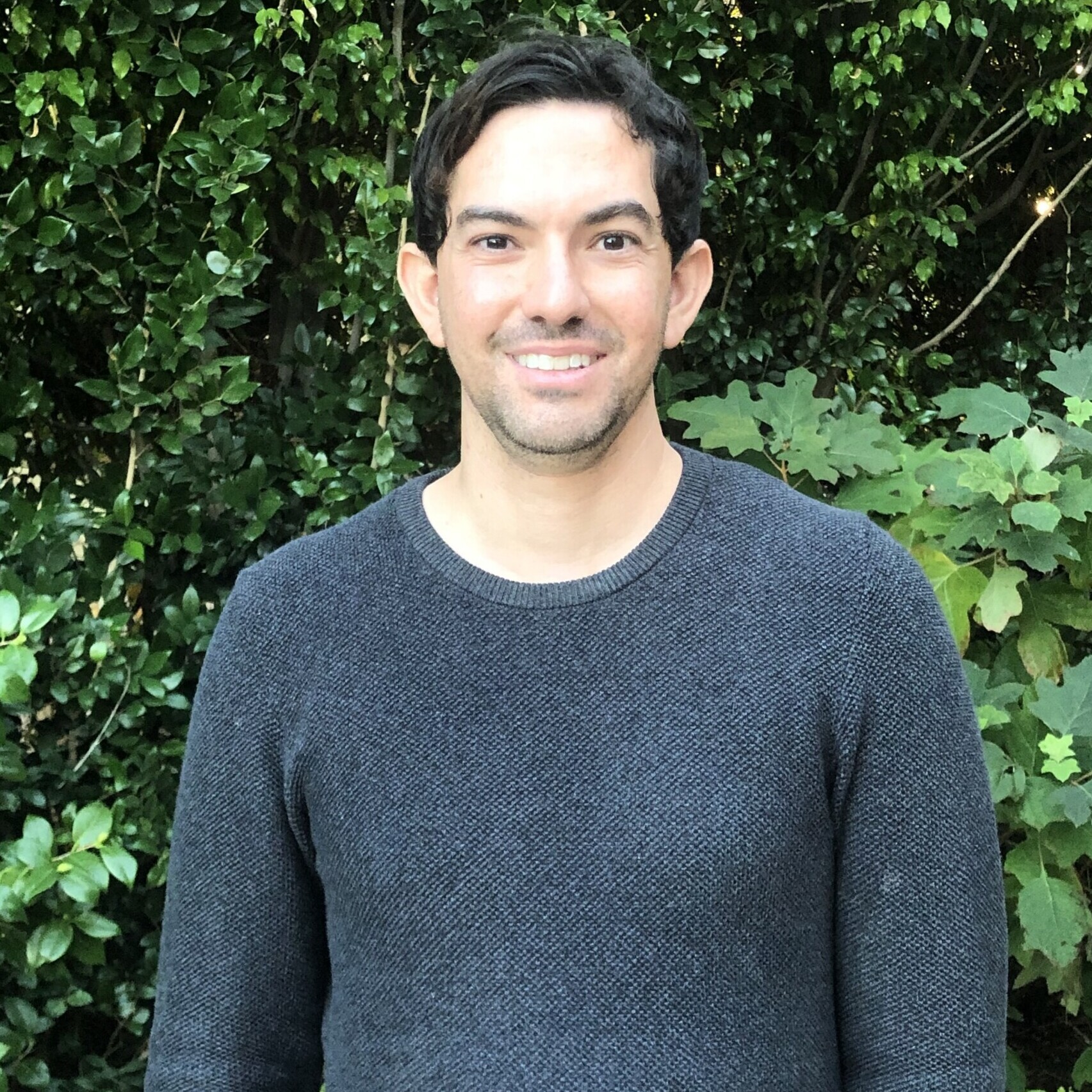 Policy and Communications Coordinator
Josh Pynoos
Josh Pynoos is the Public Policy Associate at ARC, focusing on state policy and advocacy campaigns. Additionally, Josh supports the Communication Department with messaging, storytelling, and media projects. Previously, Josh worked on reentry and criminal justice policy in Los Angeles and edited a book on the civil rights movement. He holds an MPP from USC. His favorite part about working at ARC is seeing people come home from incarceration and become valued community members
Tyrique Shipp
Policy and Community Organizing Fellow
bio →
Policy and Community Organizing Fellow
Tyrique Shipp
I'm a passionate advocate for social justice hailing from South Central Los Angeles. After the many traumas I dealt with, earned a degree in Political Science from California State  University Northridge (CSUN), I have spent the last ten years organizing rallies and fighting for change. My personal journey has motivated me to address recidivism and pursue education as a positive transformation.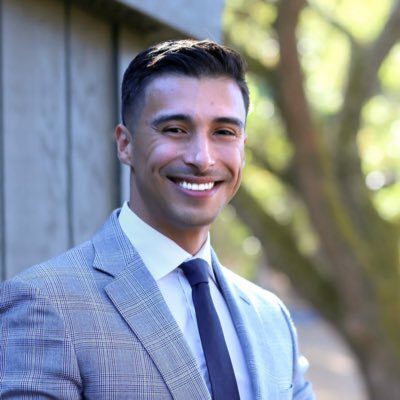 Esteban Nuñez
Chief Strategy Consultant & Lobbyist
Communications
Sarah Florez
Senior Communications Associate
bio →
Senior Communications Associate
Sarah Florez
Sarah is the Communications Associate at the Anti-Recidivism Coalition (ARC), where she hopes to use art and design to amplify and share the experiences of currently and formerly incarcerated people. She began this role in September of 2022. Before this, she was the Social Media Lead for the International Student Environmental Coalition (ISEC) and an Intern for RACE Matters SLO. This was while she was enrolled in university at Cal Poly San Luis Obispo, where she graduated from in June 2022 with a B.A. in Sociology and minors in Ethnic Studies, Psychology, and Dance. She loves dance, surfing, film photography, queer community, and all artistic and creative endeavors.
She feels energized by the resilience of humanity and the community created in advocating for radical change. Her friends, art, and nature keep her hopeful for our world's capacity to transformation and grow.
Christina Vo
ARCreatives Intern
bio →
ARCreatives Intern
Christina Vo
Christina Vo, is a Creatives Intern at Anti-Recidivism Coalition (ARC), where she is committed to empowering and healing systems-impacted communities through the arts and advocacy. From organizing the "Police-Free Schools" campaign in her high school district to building and growing community spaces in college. Christina's passion for storytelling, narrative work, and activism is deeply personal and rooted in community care and love. Currently, Christina is a junior at USC, studying Sociology and NGOs & Social Change.
What inspires you? Remembering my roots and community, allowing myself to dream and be free, being joyful with my family and friends.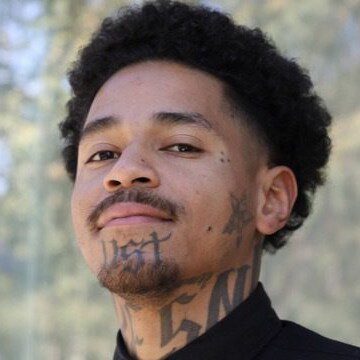 Nicholas Tirado
Communications Intern
bio →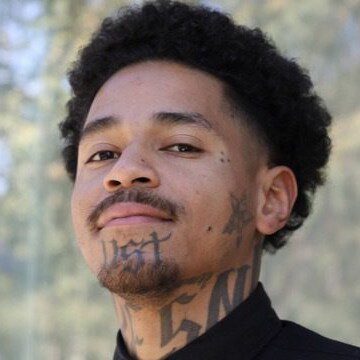 Communications Intern
Nicholas Tirado
Nicholas Tirado is a young man who grew up in the Lower East Side of Manhattan, New York. He lived with his grandmother for most of his life and learned everything from her. At 13 years old, he moved to Fresno, California, to be exact. Upon arriving in California, he was arrested as a juvenile for a crime he did not commit, thus beginning his journey of getting lost in the vortex of circumstance and poverty. Meeting his former gang inside the Fresno juvenile halls was a pivotal moment in his life, subsequently leading him to a further prison sentence. After spending 11 years in CDCR, he came to Los Angeles to change his life. Since doing so, he found photography and content creation. He uses his love for poetry to create poetic videos and applies the soul of a poet to the eye of a photographer. With his short success, he has managed to grow a lot in that field and is now an intern for ARC, doing what he loves. "Don't judge where I'm at because you don't know where I've been" is a quote that has led him to thrive in the free world.
Development & Strategic Partnerships
Finance and Operations
Kimberli Curtis
Office Manager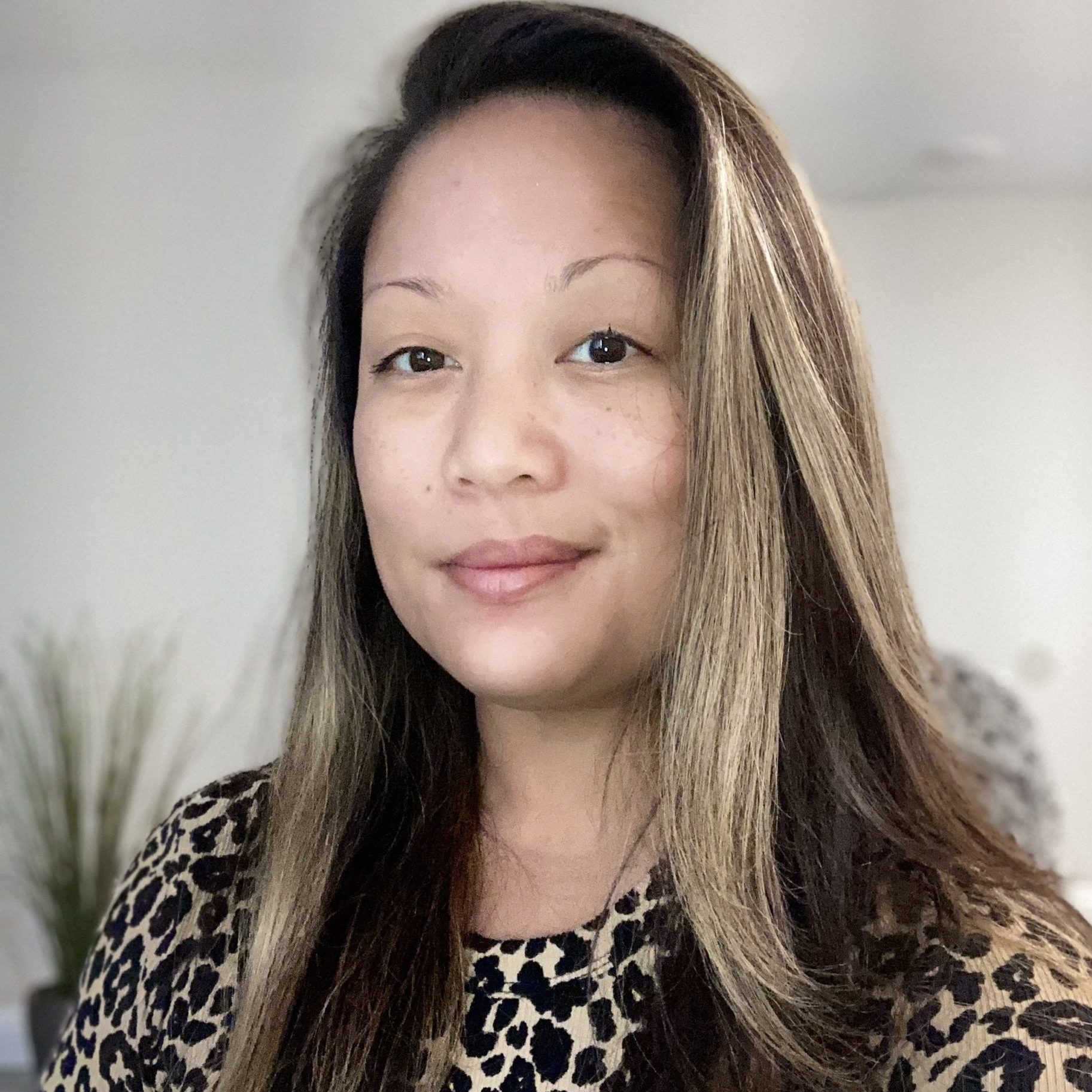 Rose Brown
Executive Assistant
bio →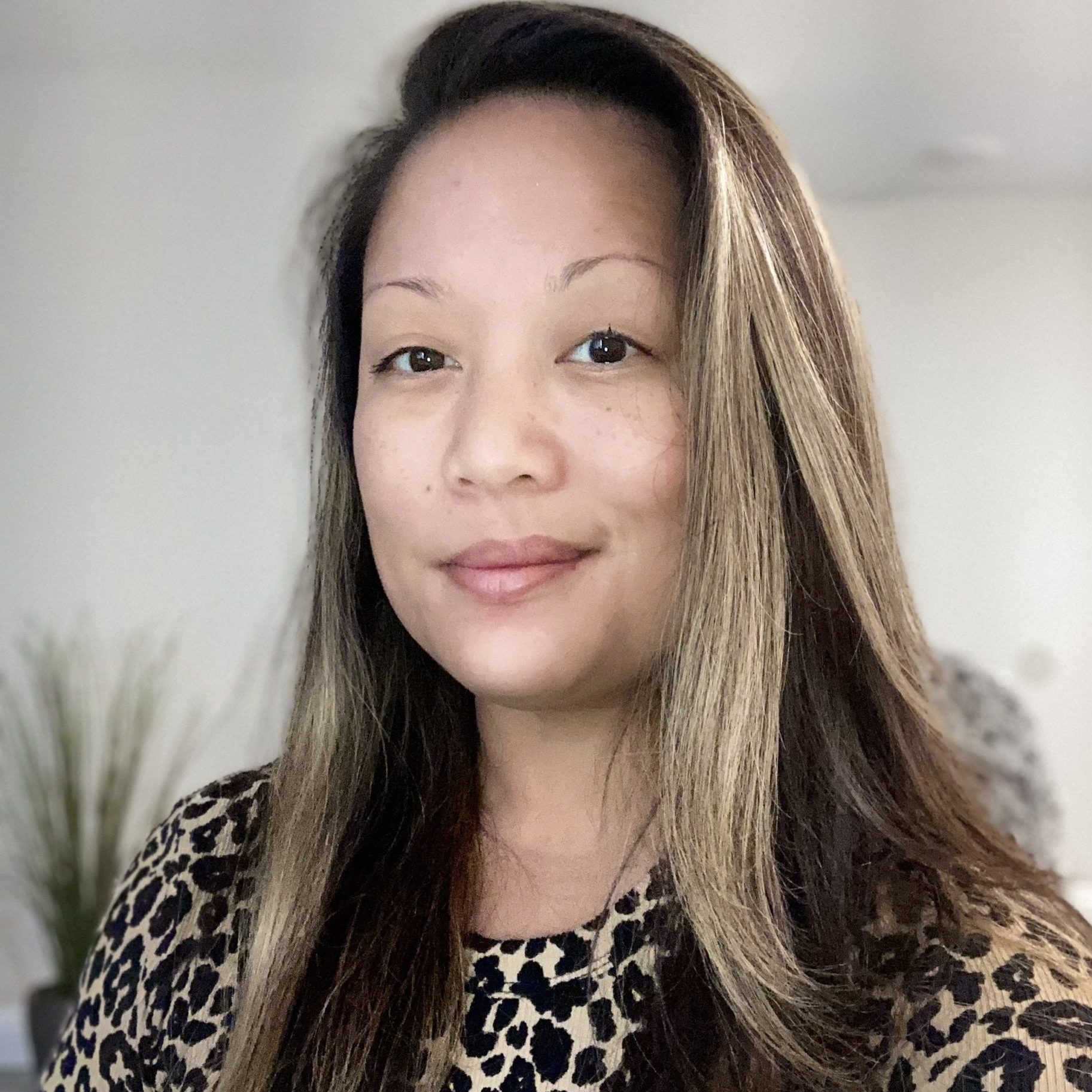 Executive Assistant
Rose Brown
Rose is a former juvenile lifer, connected with ARC since its infancy. She has been part of the ARC family since her parole in October 2020. Rose grew up in California and now lives in Phoenix Arizona. She is passionate about giving back to her community, especially those still inside. Working for ARC has allowed her to help those who are still behind the walls and those transitioning back into the free world.
Charlie Cho
Grants, Contacts & Financial Analyst
bio →
Grants, Contacts & Financial Analyst
Charlie Cho
Charlie Cho is the Grants, Contracts & Finance Analyst at Anti-Recidivism Coalition. He has a background in finance & accounting and ethnic studies. He has a passion for serving underserved communities, having previously worked with the Asian American/Pacific Islander community to address the issues of mental health and domestic violence, and is currently committed to ARC's mission in tackling mass incarceration.
Housing
John McClelland
Housing Director
bio →
Housing Director
John McClelland
John has over 20 years of coordinating, supervising, and overseeing reentry services for men and women returning to Los Angeles. He came to reentry via coordinating substance abuse services after going through a treatment program himself in 1996. "Having gone through a program, I understand how utterly critical safe, supportive housing is during the reentry process." ARC's goal of providing individualized, supportive reentry housing is what brought him here. Growing that concept and refining those services is the sense of reward that drives his continuing path at ARC. He spent over 13 years with Healthright 360 and joined ARC in July of 2016. "I love the dignity and compassion ARC brings to re-entry services."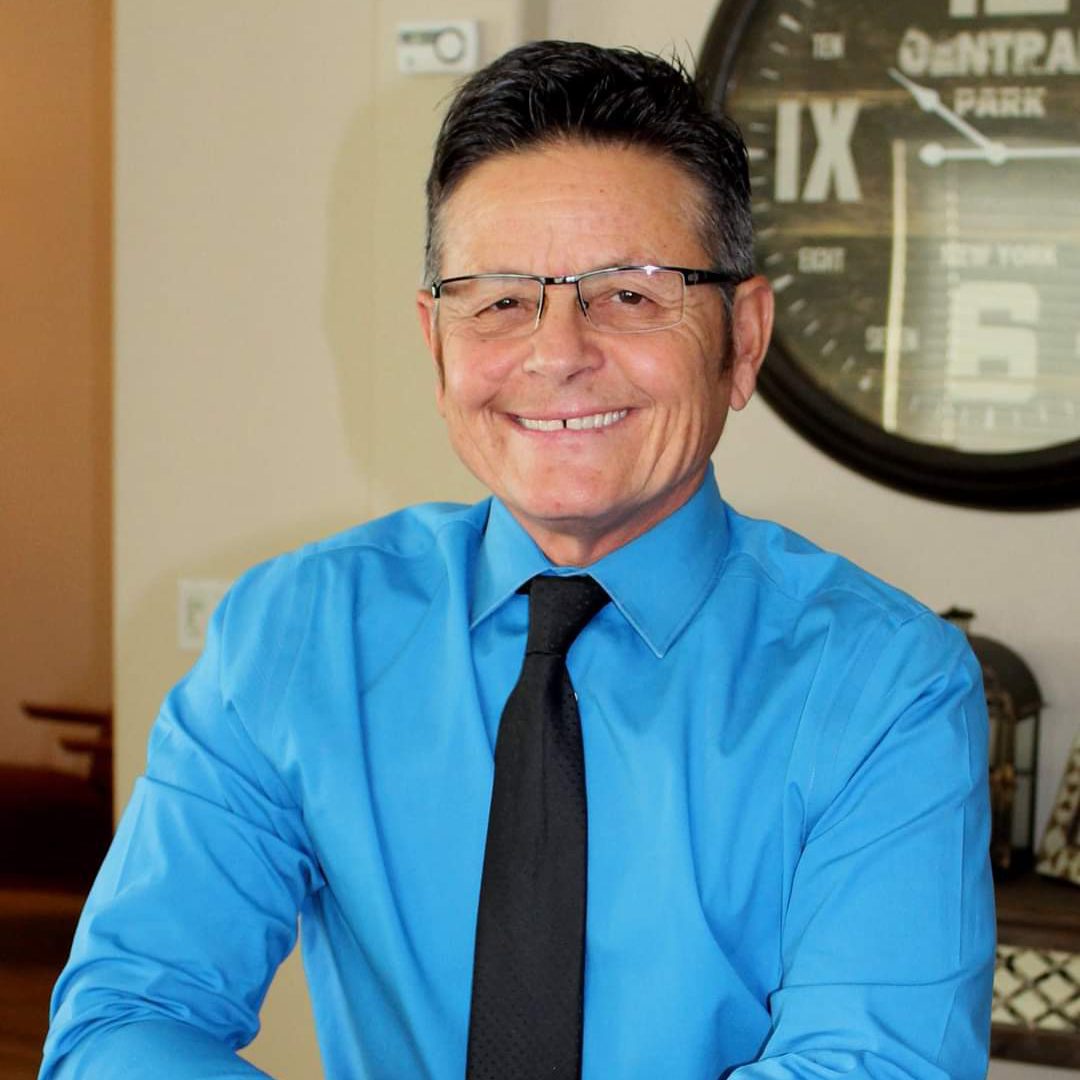 Christopher Espinoza
Associate Director of Housing
bio →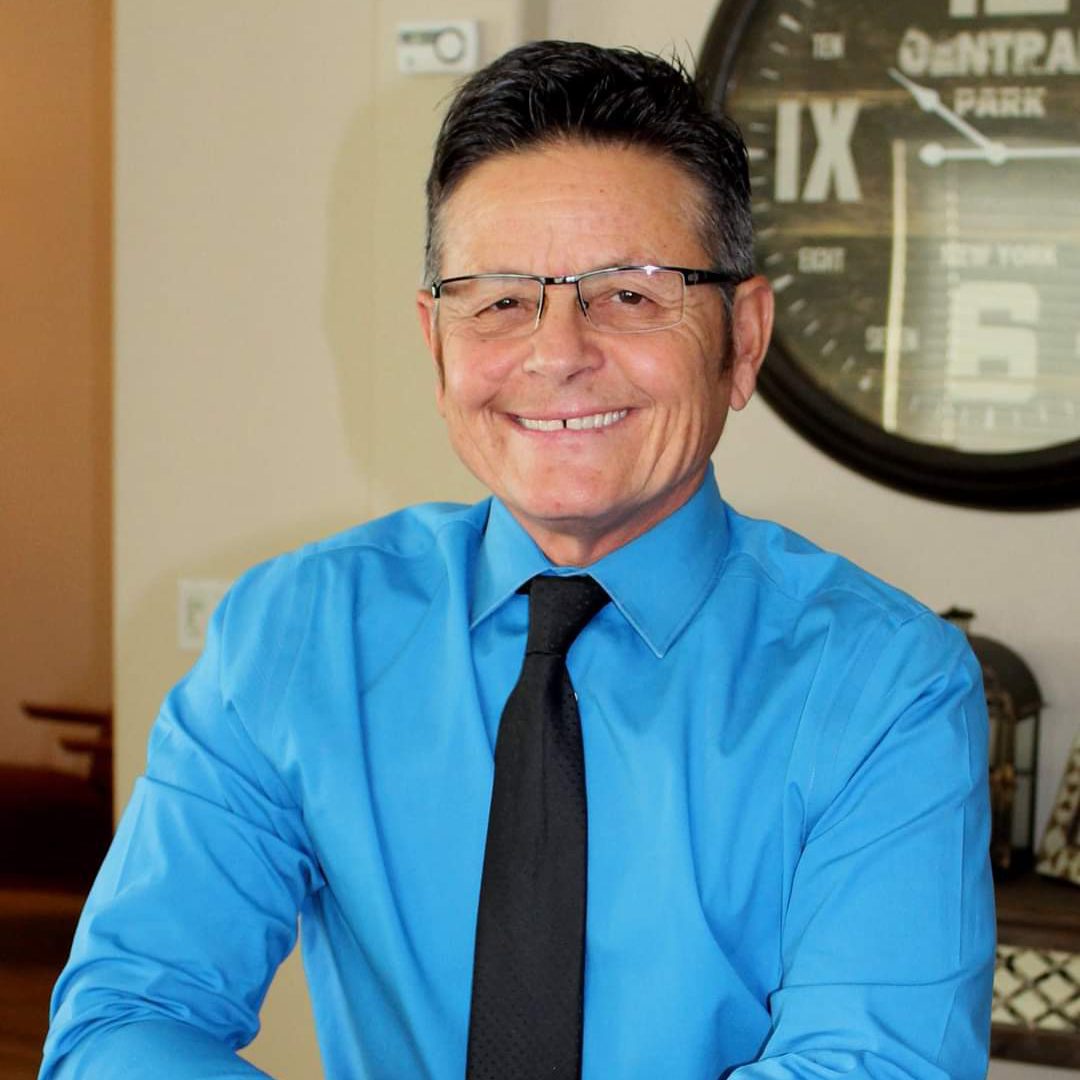 Associate Director of Housing
Christopher Espinoza
Christopher joined ARC in March of 2021. Prior to coming to ARC he worked with individuals on parole within CDCR contracted community-based treatment providers, as a Clinical Supervisor for over ten years. He loves working with ARC and being part of second chances. His favorite part of ARC is the sense of community it provides and helping all members feel like they are a part of the family.
Hollywood Dorm
Marvin Gulley
Program Manager
bio →
Program Manager
Marvin Gulley
Marvin came to ARC after working in substance abuse treatment for the last 8 years. Marvin has been clean and sober since 2012. He is grateful for the opportunities his sobriety has afforded him. Marvin has a Bachelor's of Arts in Psychology from the University of Redlands. He is also interested in pursuing a Master's of Public Administration in the very near future.
I am inspired by the countless sacrifices those that came before me have made.
Kyle Baughman
Life Coach
bio →
Faith Thomas
Program Monitor
Lorena
Magnolia
Lili Herrera
Magnolia Program Manager
bio →
Magnolia Program Manager
Lili Herrera
Lili began her work in the violence prevention field over 20 years ago as a Youth Educator.  Lili is experienced s in working with high risk and incarcerated youth and their families around issues of child abuse, teen dating violence, family violence, sexual violence, and gang violence.  In 2004, Lili received the Los Angeles Police Department – Central Division – Volunteer of the Year award for her contribution to LAPD's Juvenile Impact program, a first offender diversion prevention and intervention program. Lili facilitated a gender specific psycho-educational weekly support groups to formerly incarcerated women at Homeboy Industries. 
Ms. Herrera is published in the areas of violence prevention.  She Co-Authored the following Peace Over Violence publications: Gangs & Domestic Violence Nexus – Los Angeles City Attorney Office Training Manual; In Touch With Teens: A Relationship Violence Prevention Curriculum, 2nd Ed. (2008); Be Strong: From The Inside Out, An Asset-Based Health Promotion & Violence Prevention Curriculum (2010).  Ms. Herrera also contributed to the publication, Exposure to Partner, Family and Community Violence: Gang-Affiliated Latina Women and Risk of Unintended Pregnancy Journal of Urban Health – Bulleting of The New York Academy of Medicine, Volume 83 Number 1 (January/ February 2006).
 The inspiration and the driving force behind her work are her three sons, grandsons, and granddaughter.
Kenzo Sohoue
Magnolia Resident Advisor
Michael Bridges
Weekend Monitor
bio →
Weekend Monitor
Michael Bridges
He has been a member of ARC for the past 18 months. He was incarcerated for 30 years, and during his time in prison, he became a Youth Minister, discovering his calling in working with at-risk youth. He has been actively involved in two different youth programs, C.R.O.P. and S.H.I.N.E., where he worked with youths from the San Diego School District who entered the prison system. Additionally, he has dedicated the last 18 months to the Ride Home Program.
He is now embarking on a new journey, starting to work at the Magnolia House. His dream is to establish a state-of-the-art Youth Center, and by working at the Magnolia House as a mentor, he aims to gain firsthand experience in mentoring the youth there. This endeavor is his way of giving back to society in a small but meaningful manner.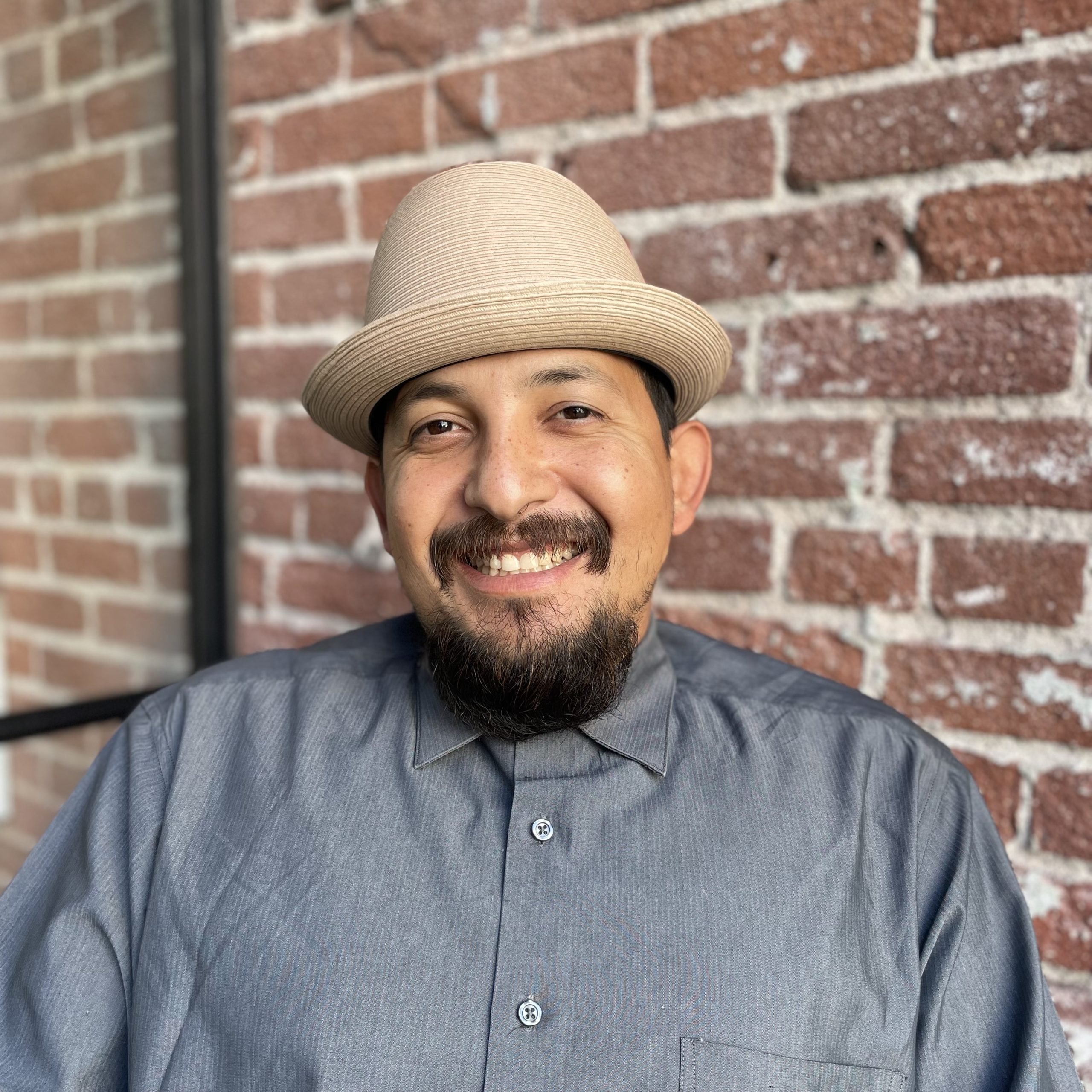 Moses Gallegos
Life Coach
bio →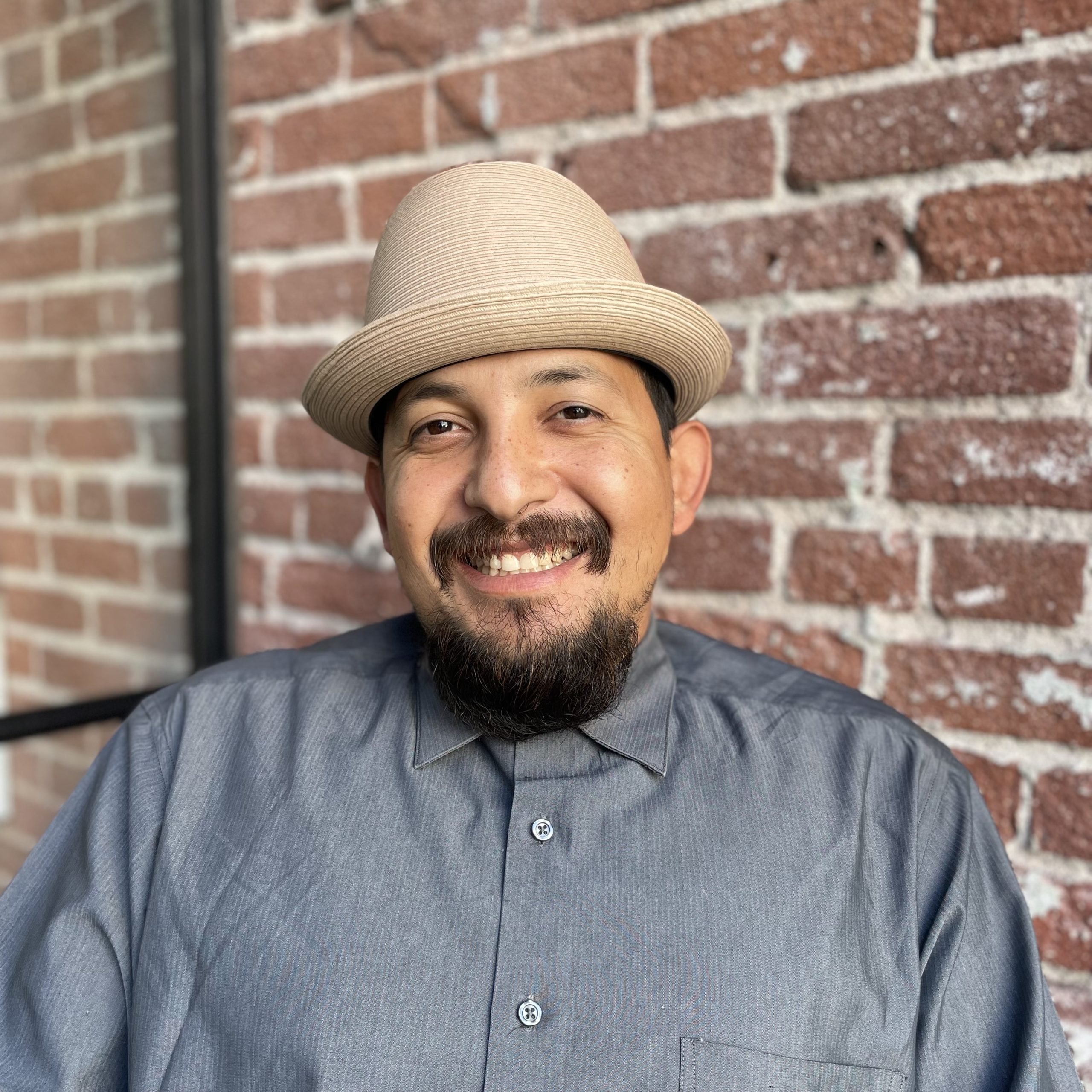 Life Coach
Moses Gallegos
Moses Gallegos has been a member of ARC for the last 9 Years. He was incarcerated at the age of 16 and sent to Prison for 16 years. Well in prison he was able to work on himself and find the inspiration to come home and never return to those cages. He was able to find true freedom within himself. He now has the pleasure of serving our returning citizens as an ARC Re-Entry Coach.
What inspires you?: Familia and service to our community.
Ventura Training Center
Elizabeth Bay
VTC Program Coordinator
bio →
VTC Program Coordinator
Elizabeth Bay
Elizabeth is the Program Coordinator at the Ventura Training Center (VTC).  She has lived most of her life in the Conejo Valley. Prior to joining ARC, she worked in the medical field for most of her adult life.  She enjoys working with the participants at VTC that are pursing their careers in the fire service. Watching their transformations is what makes it all worthwhile for her. In her free time she enjoys spending time with family doing anything outdoors.  She loves the beach, hiking, bike riding and playing tennis.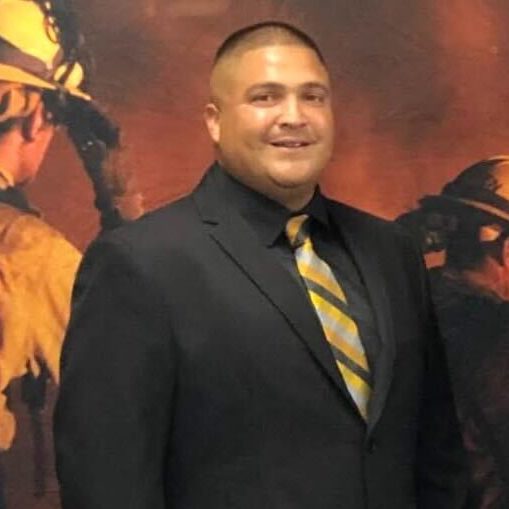 Jon Cesario
Alcohol/Other Drugs Counselor (AOD Counselor)
bio →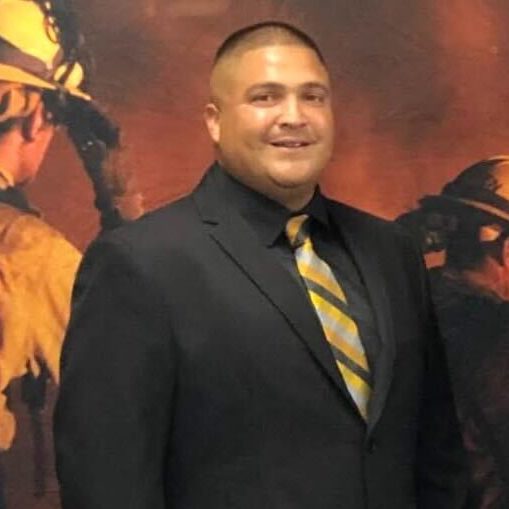 Alcohol/Other Drugs Counselor (AOD Counselor)
Jon Cesario
Jon is a Life Coach at the Ventura Training Center Fire Academy. He started at VTC in 2018. He is formerly incarcerated and spent 16 years in prison. He is married with four beautiful children. Prior to ARC, he graduated from the Alcohol and Drug Program at Oxnard Community College. While pursuing college he worked as a Program Manager at a Residential Drug and Alcohol men's home in Oxnard, CA.
His favorite part of ARC is that as a community he has the privilege and opportunity to be a part of changing the narrative pertaining to those who are currently and formerly incarcerated.  He is a result of what could happen if given the right support, accountability and freedom. His passion is to reflect the same help that was provided to him and now project it in his community.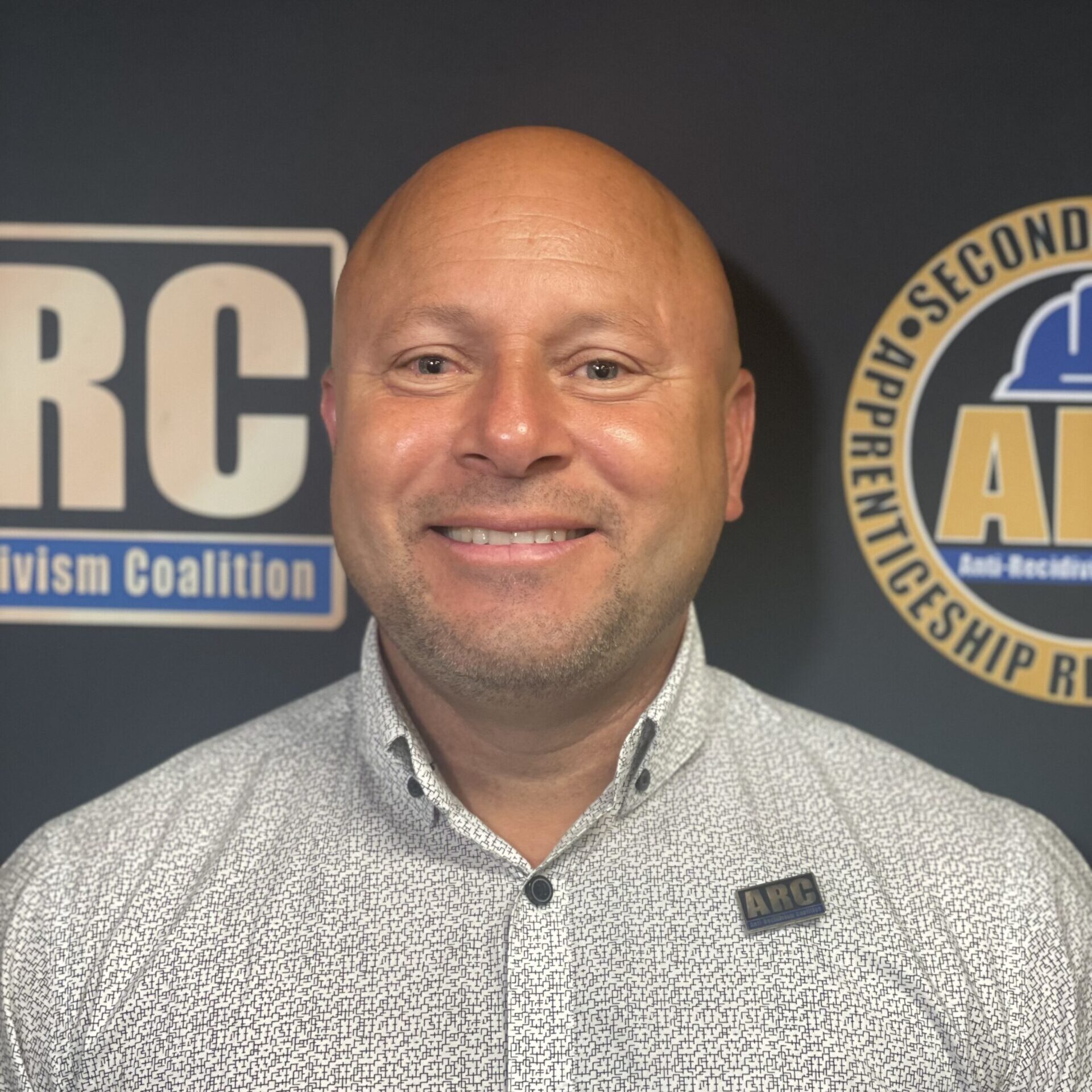 Jose Olmedo
VTC Life Coach
Luis Venegas
VTC Life Coach
bio →
VTC Life Coach
Luis Venegas
Luis is a Life Coach at the Ventura Training Center (VTC) Fire Academy. He was incarcerated as a youth and uses this experience as motivation to support youth at the Juvenile Hall and as a Life Coach at VTC for those reentering society training to become firefighters. Upon reentering society, Luis got involved with non-profit work where he was able to develop and facilitate programing for youth at a local juvenile hall. He joined ARC in early 2023 and has always admired the mission and now is proud to share in that mission at VTC.
Barrett Fadden
Weekend Program Monitor
George Lopez
VTC Program Monitor
bio →
VTC Program Monitor
George Lopez
George Lopez joined ARC in May of 2019 and is formerly incarcerated. He worked in the construction field for most of his life, when he did work. He went to back to school in 2017 and graduated in 2020 from Oxnard community college with an AA in sociology and certificate in addiction disorder studies. He works full time as a drug counselor at a methadone clinic in Ventura, and part time for ARC on the weekends at VTC (Ventura Training Center) as a monitor support. He has a heart for people, especially the addicted and formerly incarcerated because that was him. His faith keeps him grounded and he loves seeing the success stories that happen at VTC.
Robert Gonzalez
VTC Program Monitor
bio →
VTC Program Monitor
Robert Gonzalez
Robert
Gonzales is
a Night Monitor at VTC Training Center. He feels blessed beyond words to finally be home and working for such a great corporation. To be able to help and speak with those wanting a better life is an amazing honor.
He is a first year student at LAMC. He hopes to be able to obtain my BA in the coming years. As they say it's never too late to teach an old dog new tricks.
Javier Vazquez
VTC Program Monitor
bio →
VTC Program Monitor
Javier Vazquez
Javier Vazquez joined ARC in July of 2021. He worked part time for ARC on the weekends at VTC (Ventura Training Center) as a Program Monitor. He then moved to a full time position because he loves to see the change that happens with previously incarcerated individuals at VTC. Seeing the change from each participant from the start of the 18-month program to being hired by CAL FIRE is what drives Javier to work every day. His favorite part of ARC is that it will guide you to become a very productive, proactive and producing member of society.
Human Resources
Sandy Mariscal
HR Generalist
bio →
HR Generalist
Sandy Mariscal
Sandy brings a diverse perspective shaped by her upbringing in locations spanning the Inland Empire, Florida, and Mexico. Holding a bachelor's degree from the University of California, Irvine, she embarked on a career in HR within the for-profit sector, navigating roles in manufacturing to finance.ARC marks Sandy's foray into the non-profit realm, aligning with her personal connection to the organization's mission. Despite being new to the public sector, Sandy's wealth of HR experience is complemented by a genuine compassion for others and a lifelong commitment to serving.Motivated by a sense of purpose, Sandy chose HR as her career path to aid employees in their personal and professional development. With a heartfelt dedication to providing support, she aspires to contribute significantly to ARC's mission of fostering redemption and second chances.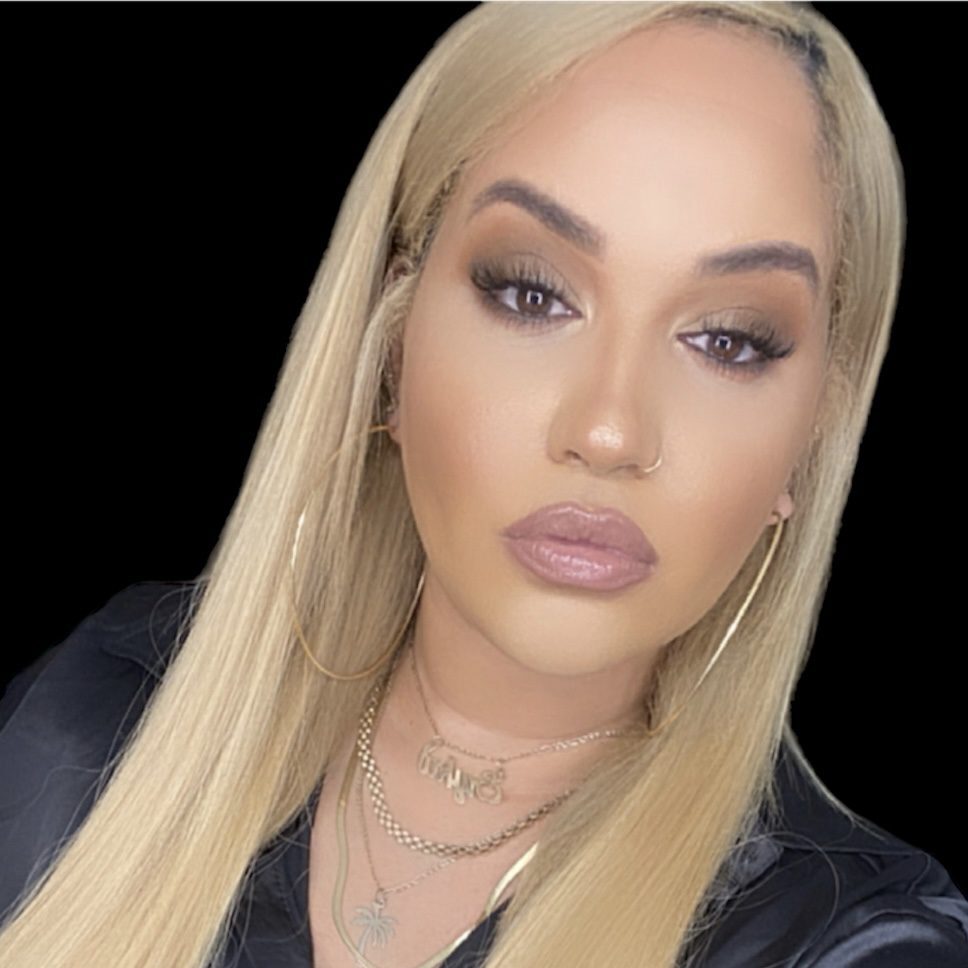 Eryka Stovall
HR Benefits & Wellness Coordinator
bio →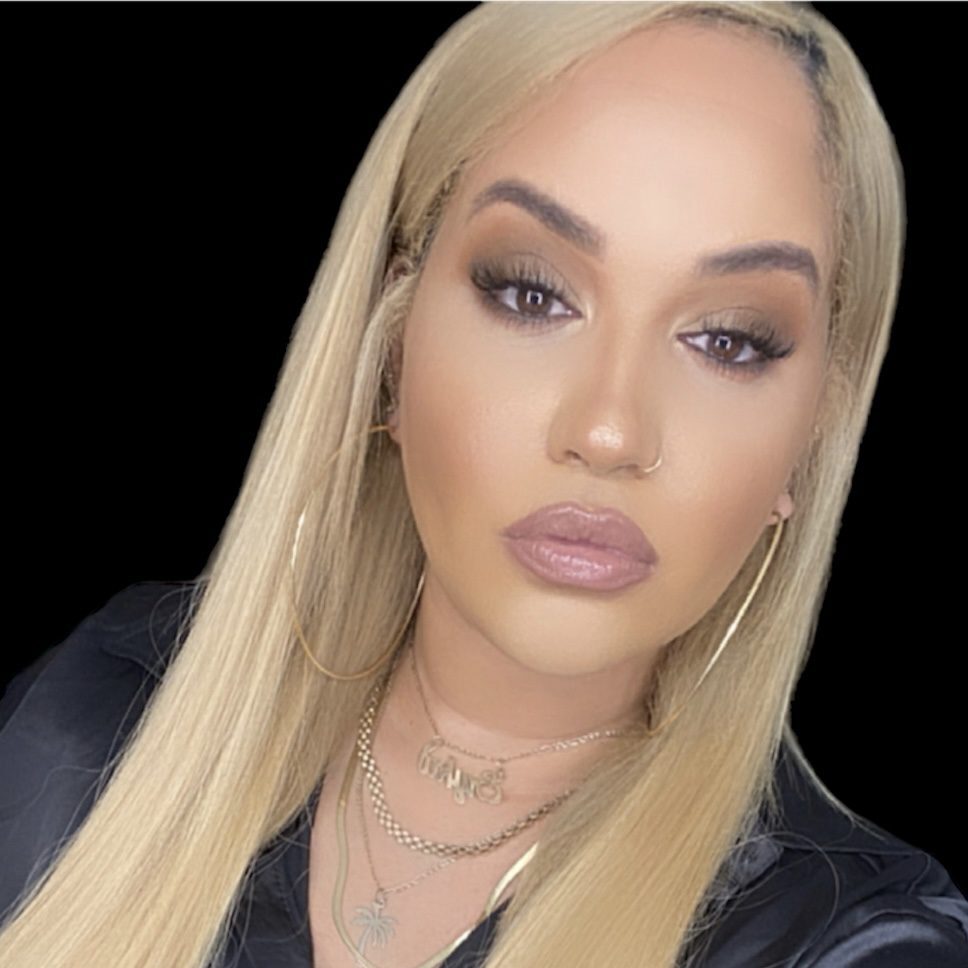 HR Benefits & Wellness Coordinator
Eryka Stovall
Eryka Stovall was raised in Fresno, CA but has lived in the Greater Los Angeles area for many years. She earned her Bachelor of Science Degree in Business Administration with an emphasis in Human Resource Management from California State University, Fresno, where she was a founder, VP, and Director of Community Outreach for the college's first ever African American Business Student Association.
Eryka has worked in many industries from Manufacturing & Hospitality to Production & Tech. ARC is her introduction to the Non-Profit sector, however, she is no stranger to philanthropy. She volunteered with Make-A-Wish Foundation: Central Valley Chapter for many years, built playgrounds in underserved communities with KaBOOM!, and travelled to Haiti to assist in rebuilding schools after the devasting 2010 earthquake.
Along with her years of HR experience, she brings compassion, her life's purpose of serving others, and passion for redemption & second chances to the ARC team.
Inside Programs
Credible Messengers (Barry J. Nidorf Juvenile Hall & Campus Kilpatrick)
Oscar Bonilla
Credible Messenger Supervisor
bio →
Credible Messenger Supervisor
Oscar Bonilla
Oscar Bonilla was born and raised in Southern, California to a single mother. He is an ARC Life Coach in the Downtown LA office. He is committed to serving the community with empathy, compassion, determination, and accountability. He continues to strive for the best in a fast paced environment. In his free time, Oscar enjoys fishing, hiking, visiting the beach and anything nature. At heart Oscar describes himself as a humble person with a big heart and positive energy. "I am inspired by people who do not let their past determine their future and people who stay positive even when they are not having a great day."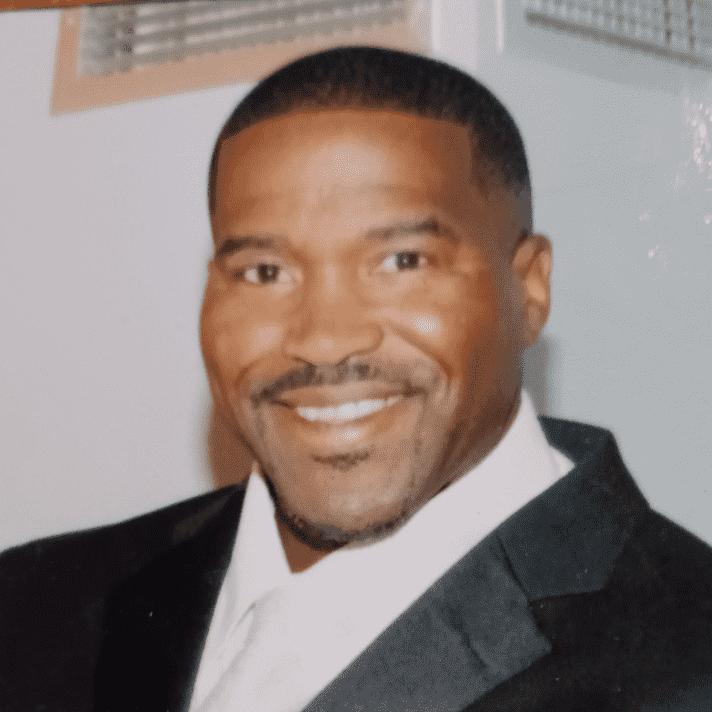 Willie Edwards
Credible Messenger Supervisor
bio →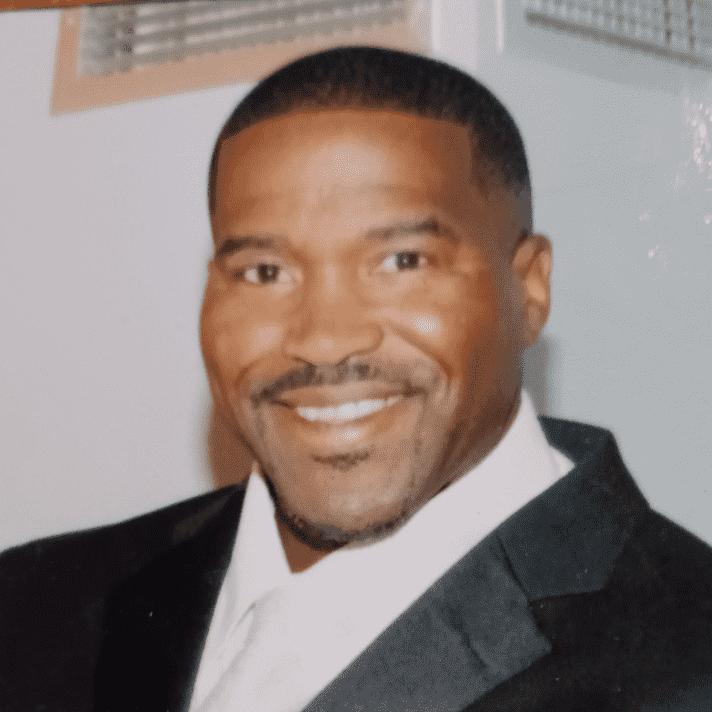 Credible Messenger Supervisor
Willie Edwards
Willie Edwards is the Credible Messenger Supervisor with the Anti-Recidivism Coalition (ARC). Will, began his career working with non-profit organizations, taking on roles as:Special Projects, Housing Coordinator, Transportation and Support Services Supervisor.Receiving his degree from Coastline Community College majoring in Behavioral Science and minor in Business Administration. Will, finally has taking on a role that he is passionate about in "Youth Intervention".A former youth offender/prisoner himself, Will has firsthand experience with the many challenges that youth offenders and the formerly incarcerated face upon their release from prison.
Serafin Leon
Credible Messenger
bio →
Credible Messenger
Serafin Leon
Serafin Leon is a life coach with ARC's Hope and Redemption Team (HART). Although originally from Mexico, he was raised in South Central Los Angeles. At 17 years old, Serafin entered the penal system. He served 32 years in prison; 20 of those confined in Pelican Bay State Prison's Security Housing Unit (SHU). By his mid 20's, Serafin began the process of transformation. One of the principal catalysts for his change was education. Serafin is self-taught; education provided a virtual window into, and a different perspective of the world, while confined to his windowless cell. He graduated with honors from community college, earning four associate degrees. As a result of his education, Serafin's belief and value system would begin to take on a positive form. Serafin also read a lot of literature on Eastern philosophy, particularly Buddhism. He adopted the practice of mindfulness meditation. Serafin's transformation did not occur over night; it was a process that took over a decade. He likes to say that he is still a work in progress. As a life coach, he mentors youth offenders at the Division of Juvenile Justice in Ventura, and he is set to facilitate self-help groups at KVSP and CSP Corcoran. He wishes to be a beacon of hope and a model of change to the incarcerated community as some senior HART life coaches were to him.
Javier Leon
Credible Messenger
bio →
Credible Messenger
Javier Leon
Javier Leon was born and raised in South Central LA. As a teenager and young man growing up in the 1980's–1990's, during the hight of the crack cocaine epidemic, Javier faced dire odds of survival. He witnessed his community ravished by gang/drug violence, and drug addiction. At 14 years old, he would witness his 17-yr-old brother arrested for murder and sent to prison for 32 years. Soon after Javier's brother was incarcerated, Javier joined the local gang and began living a life of crime and being arrested and jailed in the LA County jail himself. Credit to Javier's brother mentoring him about being a gang member and living a life of crime, Javier was able to turn his life around and become a positive and productive member of society. Today, Javier is a family man; and, having recently joined ARC's Credible Messenger team, it is his honor to work alongside other Credible Messengers in mentoring incarcerated youths, with the goal of helping the youths heal from past trauma so they may safely return to their communities as better versions of themselves.
He is inspired knowing that he wakes up everyday to go to work and help youths change their lives for the better and return to their communities as productive and positive members of society.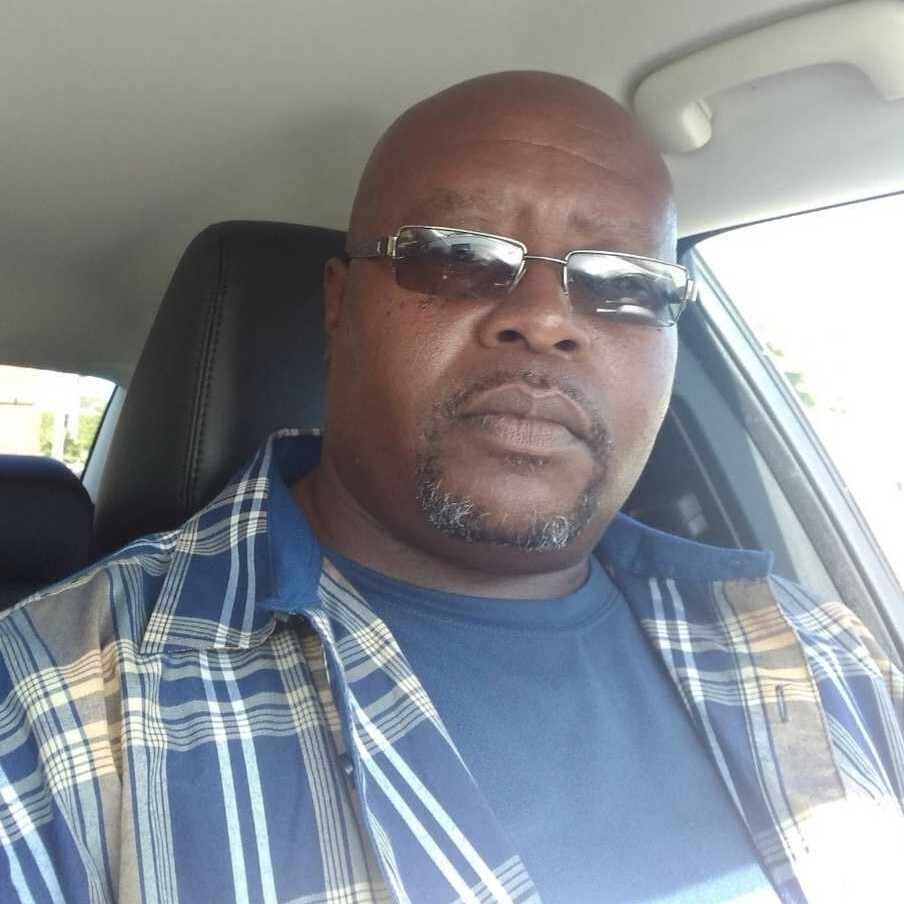 Bert Cole
Credible Messenger
bio →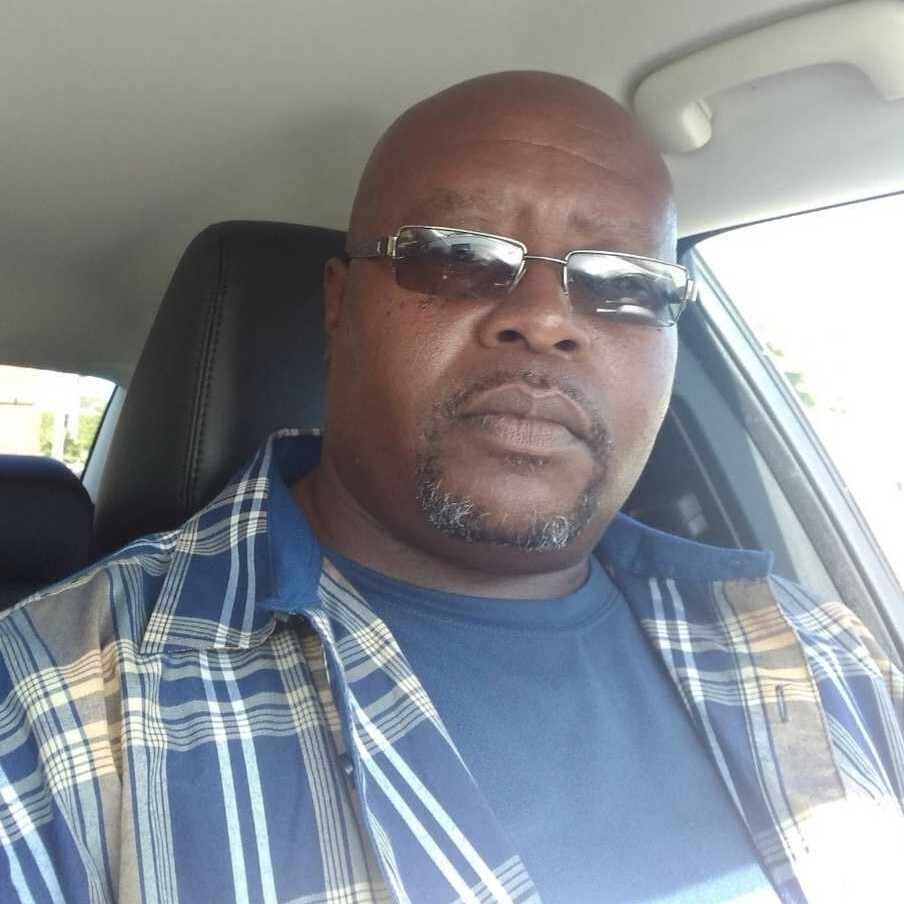 Credible Messenger
Bert Cole
Bert writes that after living a very destructive lifestyle of crime and being formerly incarcerated for approximately 24 years, he is now serving as a Credible Messenger (Transformative Mentor) with the Anti-Recidivism Coalition for incarcerated youth. He also served as a Life Coach, as part of the Hope & Redemption Team in 2018 for incarcerated adults. Through self-help and rehabilitation, Bert was able to transform my life and help others transform their lives.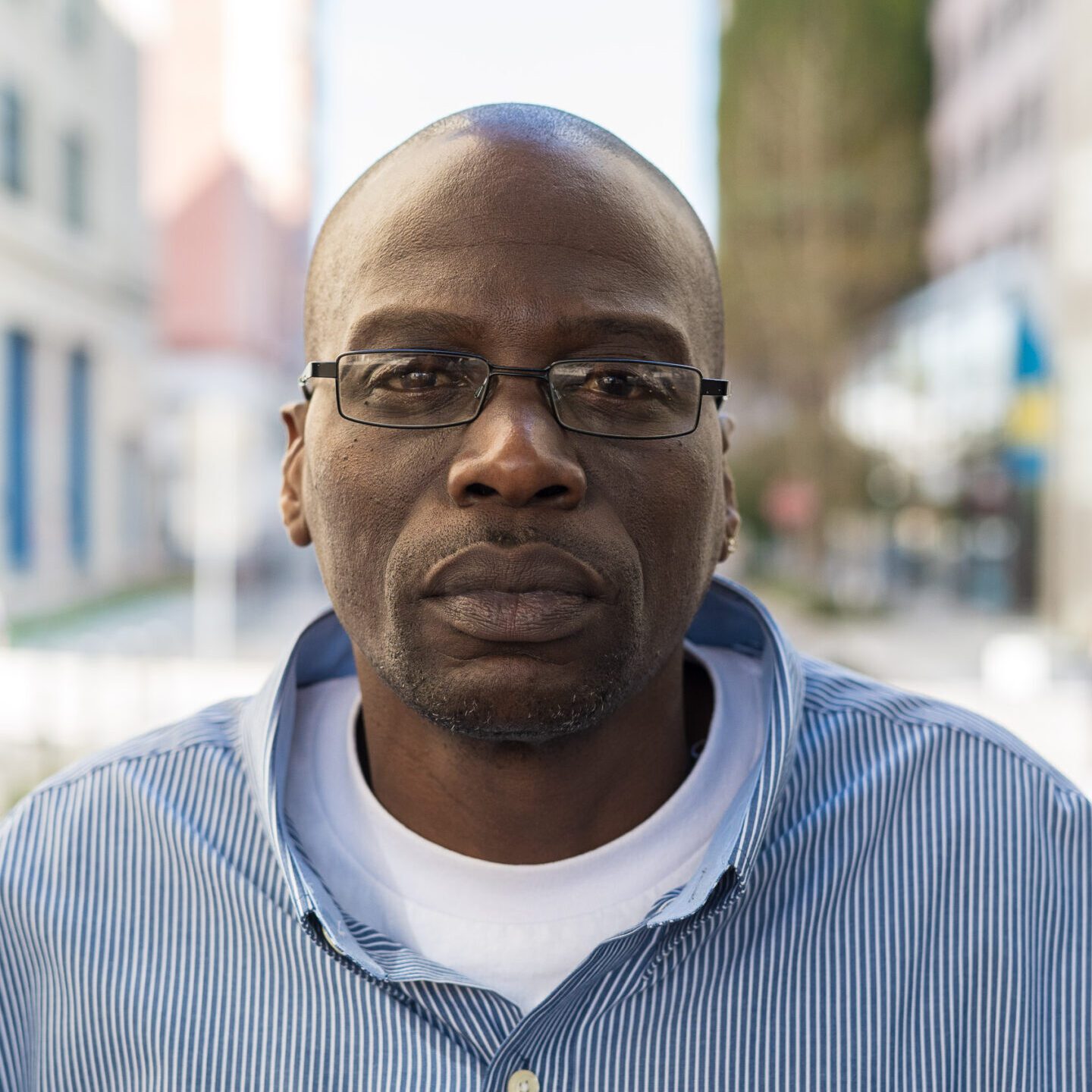 Robert Hill
Credible Messenger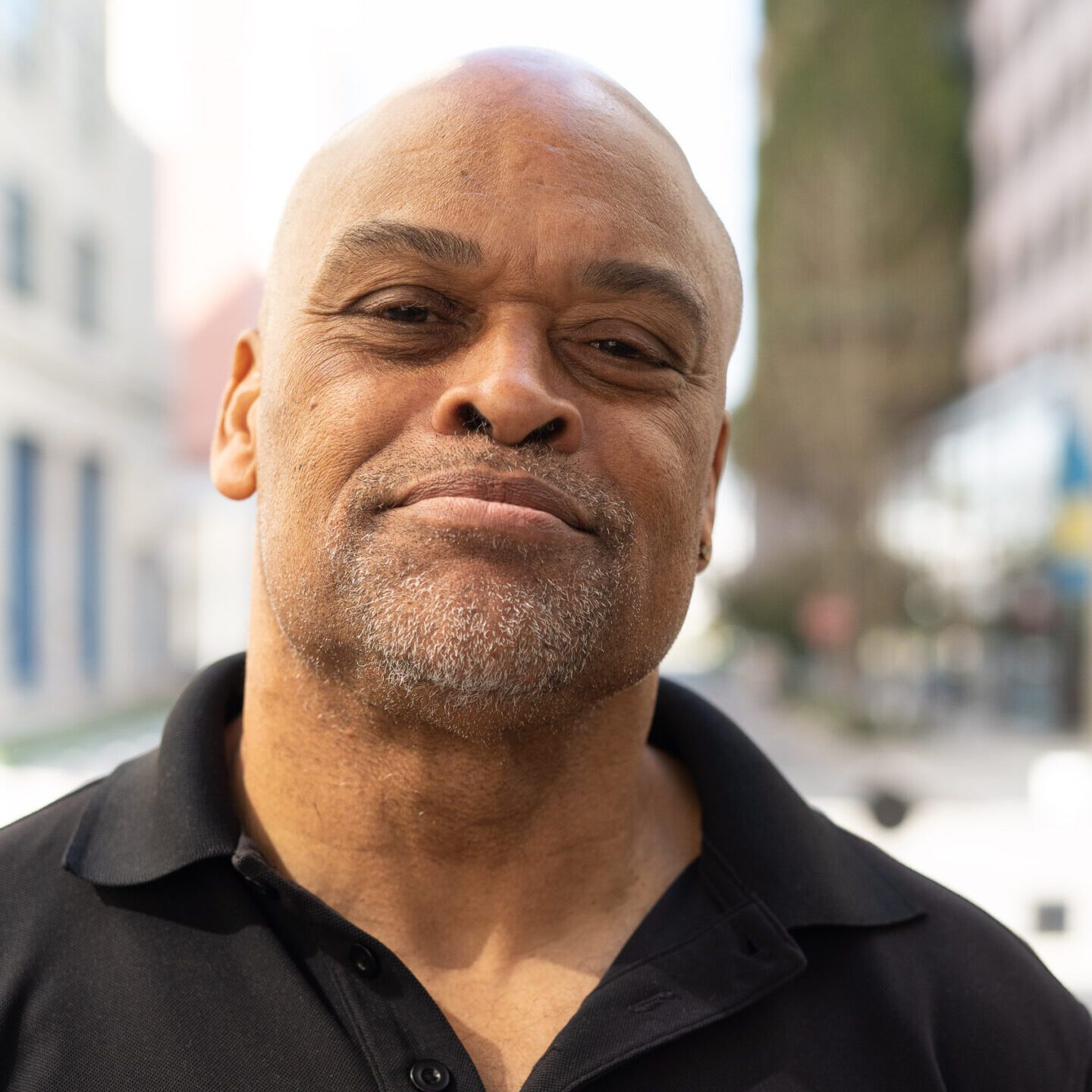 Richard Richard
Credible Messenger
bio →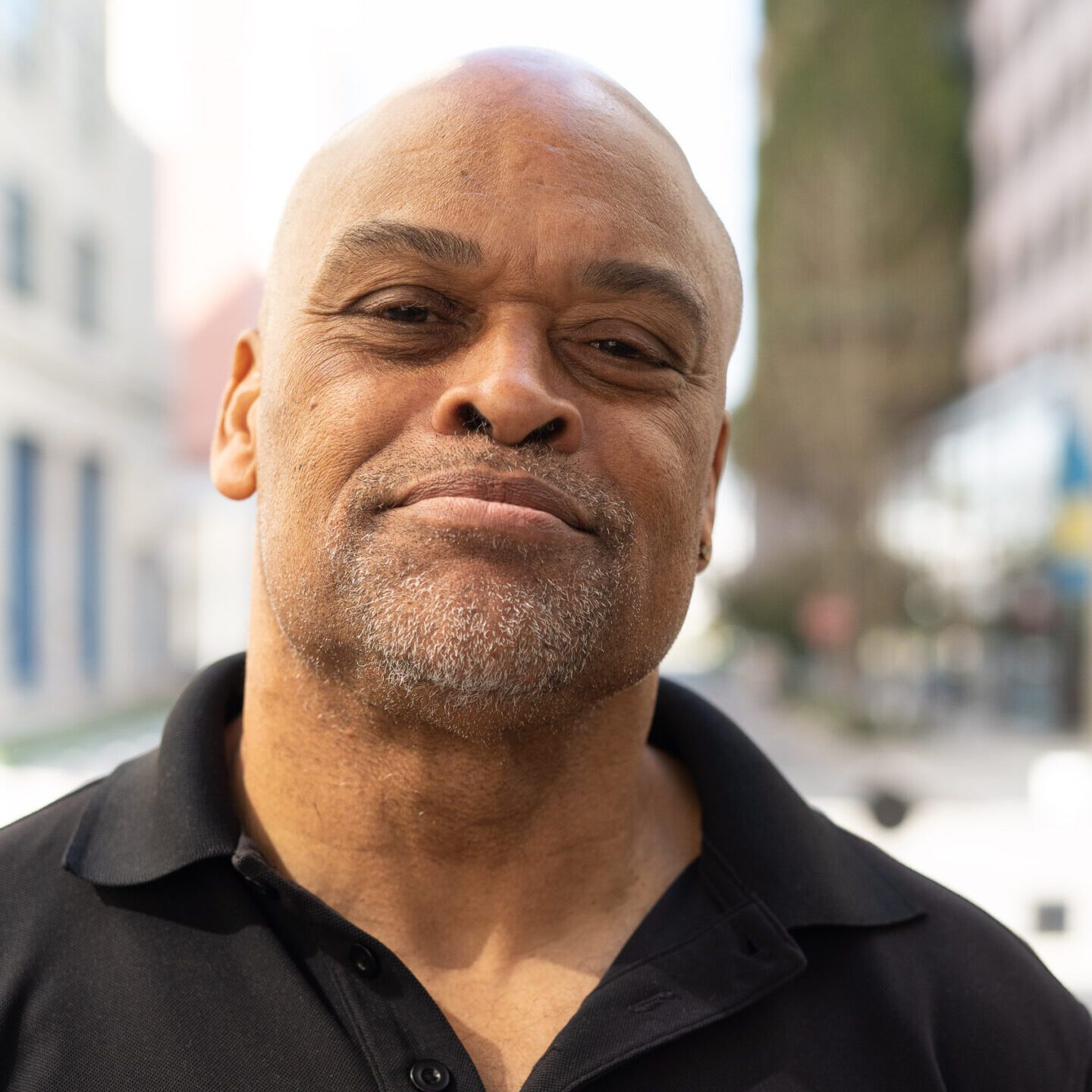 Credible Messenger
Richard Richard
Richard Richard is currently serving as a mentor with the Credible Messenger Program. He grew up in South Central Los Angeles, CA. After receiving a life sentence as a teenager, Richard worked to become an advocate for change and dedicated his life to encouraging, teaching, and inspiring others to become active in their own personal growth. In his free time, he enjoys watching sports and taking on worthy opponents in playing chess. Richard is proud to be a part of ARC, an organization that has taken an active approach in anti-recidivism, mentoring, providing resources, housing, mental support, and justice for the community of adult and youth offenders and looks forward to the future success of the organization.
Jaime Rojas
Credible Messenger
Christian Branscombe
Credible Messenger Arts Fellow
bio →
Credible Messenger Arts Fellow
Christian Branscombe
At the age of 19, Christian was sentenced to Life Without the Possibility of Parole (LWOP). During his incarceration, Christian focused on how he came to believe that taking a life would take away his pain or redeem him. The latter said it all, as wanting redemption suggested that he felt worthless, unwanted, and unacceptable to others. It would take decades to unravel the knots so tightly tangled within him. Christian began to see his violence, which he once saw as his saving grace, as his greatest weakness.
Owning his trauma and how he survived them took the most courage he had ever had to call upon. It forever transformed his concept of strength, courage, and honor. His life became centered around amends and exploring what that meant.
This journey began as Christian tried to give back in meaningful ways to others who had survived traumatic experiences. He joined an art program that gave to charities twice a year and taught other prisoners how to develop their talents. When Arts In Corrections was removed from CDCR, they were allowed to create their own program that was self-funded and developed by a small group of LWOP prisoners. This space became a nucleus for introspection, personal development, and expression as their growth deepened. It profoundly changed the lives of those inside and outside of the program.
Being a part of this group allowed Christian to develop an amends group that led to a direct amends with the survivor of his crime. Preserved in the CNN special, "The Redemption Project – Episode 7: Left For Dead." He would later receive a miraculous act of mercy from the Governor of California, commuting his sentence, which allowed him the opportunity to come home. In a deeply humbling experience, the survivor of his crime fought harder for his freedom than he ever had, and they became the best of friends to this day.
Now Christian works with ARC to share this journey with the youths in Juvenile Halls, giving new experiences, developing introspection, and breaking the conceptual divide that says they need to be redeemed. If they cannot relate to their own pain, they cannot relate to others' pain. This is the core of their humanity. They can only know what they receive, and that is what makes mercy so powerful: it can break the cycle of trauma.
Credible Messengers (Los Padrinos Juvenile Hall)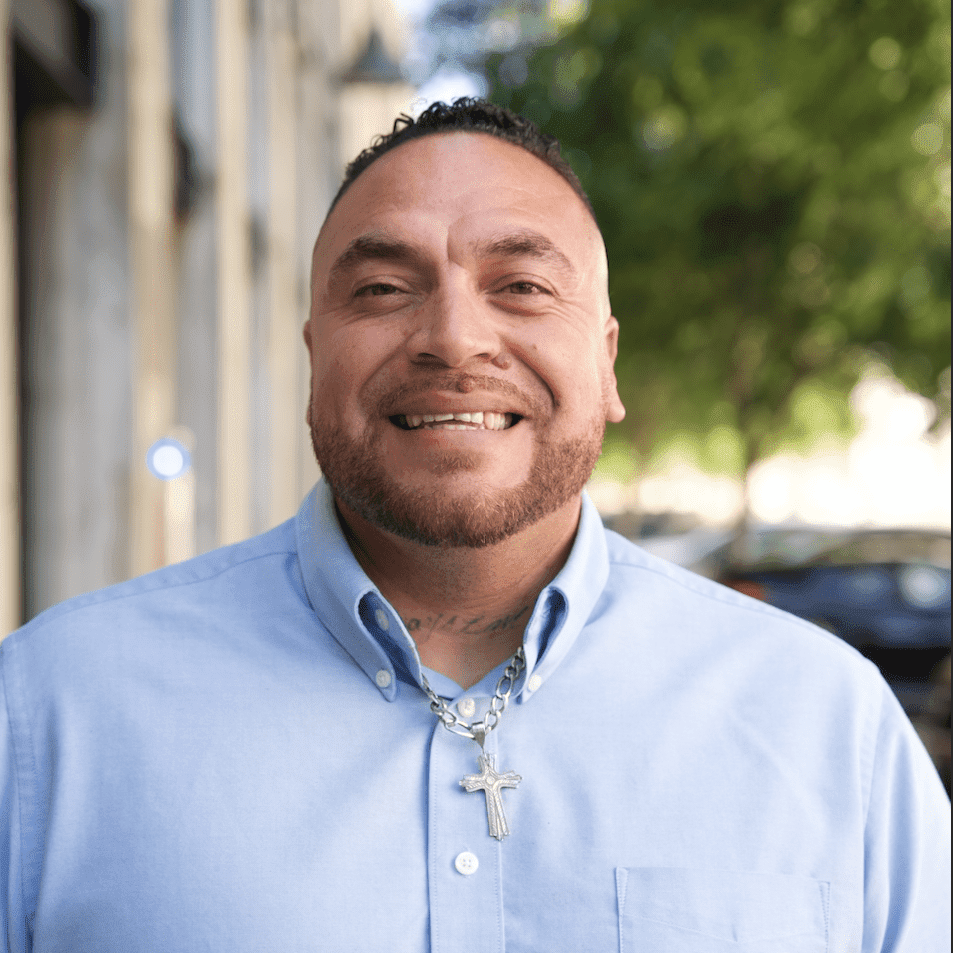 Ceasar Galvez
Credible Messenger, Re-Entry TAY Mentor
bio →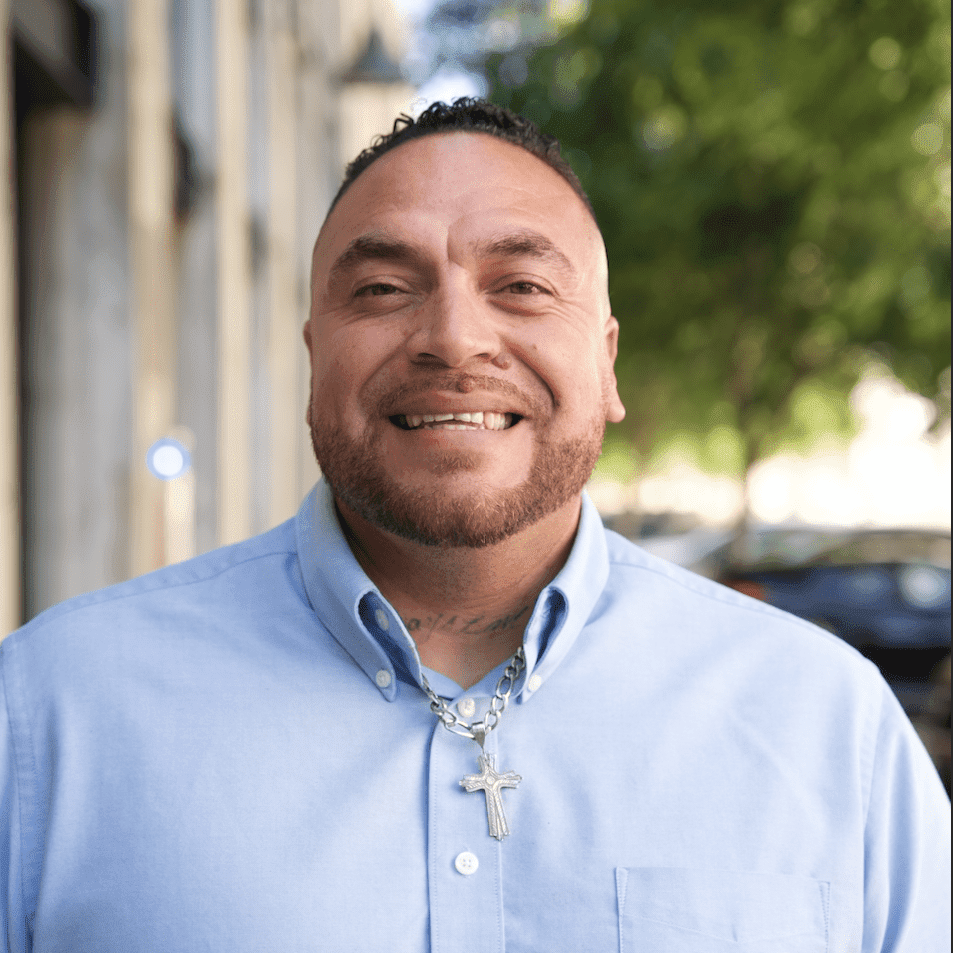 Credible Messenger, Re-Entry TAY Mentor
Ceasar Galvez
Ceasar Galvez, is a Re-Entry TAY Mentor at The Anti-Recidivism Coalition. He has invaluable lived experience of over 30 years. With his blessing of Insight Understanding, Knowledge, and Wisdom, he is passionately equipping and empowering at risk youth and others guiding them alongside their journey to change. Experienced in substance abuse, gangs, and criminality, 12 step recovery, Cognitive behavior therapy, group facilitation, and working with youth, Ceasar uses that experience to help individuals become safe healthy and whole. As a result, we have productive, contributing members re-entering our community and we are stronger. As a child God, Husband, and Father, his goal is to be a beacon of light, hope, and having an everlasting impact in the lives of those around him, exemplifying that change is possible. 
Geri Meyers
Credible Messenger, Re-Entry TAY Mentor
bio →
Credible Messenger, Re-Entry TAY Mentor
Geri Meyers
Geri Meyers is a Re-Entry TAY Mentor at Central Juvenile Hall for ARC Inside Programs. As a former life prisoner with a 40 years-to-life sentence, her sentenced was commuted to 15 years-to-life on December 24, 2018. While serving her time, she became a Beyond Violence Mentor/Facilitator. The curriculum consisted of domestic violence, anger management, assertive communication, adverse childhood experiences, process of trauma, decision making to ensure nonviolence, healthy, and constructive choices.
Upon her parole in 2020, she continued her journey of being a part of the solution in her community/society by mentoring others that transformation comes from awareness, healing, and forgiveness. As a certified Personal Trainer/Fitness Instructor, she incorporates fitness from the inside out which encompasses mental and physical health to help improve quality of life. Prior to becoming a Re-Entry TAY Mentor, she was Client Aide at Christ Centered Ministries, being of service to women who were vulnerable with mental health challenges
Her mantra is the Serenity Prayer (God grant me the serenity to accept the things I cannot change…) She often refers to it when she mentors the youth and others. She encourages empowerment that you can break the cycle of being in the Criminal Involved System through healing and transformation regardless of your past and your family dynamics.
Learning & Innovation
Kacy Martin
Associate Director of Learning and Innovation
bio →
Associate Director of Learning and Innovation
Kacy Martin
Kacy Martin is the Associate Director of Learning and Innovation. Prior to joining ARC, Dr. Martin was a Fellow at the Harvard Strategic Data Project and a Research Associate at the UCLA Civil Rights Project. Her research investigated the school-to-prison pipeline and educational programming within California's juvenile justice facilities. She served on the faculty at the USC Price School of Public Policy, teaching courses in Statistical Methods for Policy Analysis, and completed a Fellowship in the Behavioral Sciences at the RAND Corporation. Before her career as a researcher, Kacy was a teacher in Chicago Public Schools. Kacy holds a Ph.D. in Education Policy from Michigan State University and M.A. and B.A. degrees from the University of Michigan.
I am inspired by the power of research to change hearts, minds, and policy.
Chloe Thomas
Manager of Evaluation & Data Analysis
bio →
Manager of Evaluation & Data Analysis
Chloe Thomas
Chloe Thomas is a Los Angeles native with several years of research and evaluation experience. She graduated from Boston University with a Bachelor of Arts in Sociology and Northeastern University with a Master of Science in Criminology and Criminal Justice. She has a strong passion for transforming the criminal justice system and ensuring that those who have been incarcerated are given the support they need to successfully reintegrate back into society. She uses her research and analytical skills to aid advocacy efforts for criminal justice reform and has been working at ARC since November 2020.
Member Services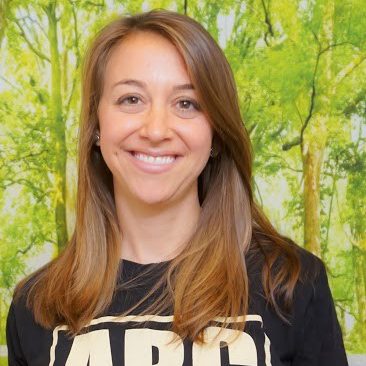 Ellen Goldwasser
Director of Programs
bio →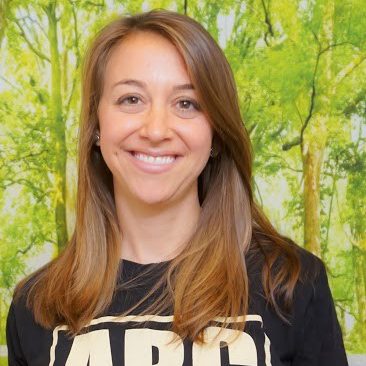 Director of Programs
Ellen Goldwasser
Ellen Goldwasser is a Licensed Clinical Social Worker at the Anti-Recidivism Coalition and has worked in the area of Juvenile and Criminal Justice for 10 years. Ellen has been a part of ARC since 2019 and supports the life coaches, runs therapeutic support groups, supports graduate students and our therapy team, and oversees the administrative components of the Clinical and Wellness Department. By reducing barriers and stigma related to accessing mental health services, Ellen hopes to increase successful re-entry for people returning to their community from jail and prison. She believes that we all hold the power to re-write our narrative and become the person we want to be now. It is through storytelling that we reclaim our power and change the narrative that society holds of individuals and certain groups – and one we may have believed in the past. Ellen hopes to help create a world where justice is consistent and not based on where you are from, what you look like, and how much money you have, but rather a world where we are compassionate and empathic toward each other.
Norma Cumpian
Director of the Women's Department
bio →
Director of the Women's Department
Norma Cumpian
Norma Cumpian, the Anti-Recidivism Coalition's (ARC) Women's Department Director, joined ARC in March 2016 as a Life Coach after nearly five years working in the criminal justice reform and nonprofit sector. As a formerly incarcerated woman, Norma has firsthand experience in the many challenges of reentry, making her a compassionate and effective guide for people navigating society after returning home from prison.
Norma is an unrelenting advocate for incarcerated women and girls. She has traveled to the California State Capitol to educate legislators, spoken on panels, and presented in numerous classrooms in order to affect change for incarcerated women, mothers, and girls and to create a fairer justice system for all. In 2019, she co-designed and launched ARC's first Women's Services department to better serve the needs of 1,300+ formerly and currently incarcerated members.
In 2020 she was the appointed by Governor Newsom, with senate approval, to sit on the Board of State and Community Corrections (BSCC). She was reappointed for a second term in 2023. In all of her work, she is most proud to continue to carve out spaces to ensure formerly incarcerated voices are heard and valued.
Madeline Williams
Associate Director of Youth Development Programs
bio →
Associate Director of Youth Development Programs
Madeline Williams
Madeline Williams has been the Associate Director, Youth Development Programs for Anti Recidivism Coalition since July 2023. Madeline most recently served as the Director of Bridging the Gap. Bridging the Gap (BTG), which provides supportive services to youth aged 18 through 26 as they transitioned out of the child welfare system. Madeline has worked with youth in multiple capacities for over 25 years and approaches services through a positive youth development mindset. Madeline sustains partnerships with community organizations to obtain resources that maximize the ability to develop strategies and implement goals.
Madeline is a native of Colorado and graduated from Denver East High School. One fun fact is that she was inducted into the inaugural East High School Hall of Fame for Track and Field. Upon graduation from CU, she coached track and field for 2 year at Montbello High School and Denver East High School. Madeline graduated from the University Colorado, Boulder with a Bachelor of Arts and Science (BAS) in Psychology. Madeline earned courses toward a doctoral degree from Grand Canyon University in Higher Education and Leadership. She plans to return in the near future to complete the degree. Madeline holds a Master of Art in Higher Education and Leadership and a Graduate Certificate in Academic Advising from Regis University. She graduated from the University of Colorado, Boulder with a Bachelor of Art in Psychology.
What inspires me is when youth obtain credentials to improve their lives and individuals that dedicate their lives to making the world a better place for all.
Harvey Knight
Associate Director of Member Services
bio →
Associate Director of Member Services
Harvey Knight
Harvey grew up in the city of Compton, went to Whaley Jr. High, and Dominquez, Compton, and Centennial high schools. Growing up he loved sports, playing tiny, and peewee tackle football for Greater Compton and South Gate, basketball at Lueders Park. His favorite sports teams are the Pittsburg Steelers, Los Angeles Lakers, Dodgers, and Boston Red Sox. He is formerly incarcerated and served 29 years in prison. He was released February, 2013 to a Transitional housing Program. Just weeks out he had no idea what he was going to do, what resources were available, which way to go, but his counselor helped walk him through his re-entry process. During this time he had a "wow" moment and decided this work is what he wanted to do. He became a certified Drug and Alcohol counselor and started working for Volunteers of America (VOA) as a Monitor. He worked his way up to Lead Case Manager. Then moved on to start his career with ARC in August of 2017. "Since then it has been a beautiful thing, working with this population of reentry folk; I feel so honored that people are trusting in what we do and allow us to be part of their re-entry journey."
Carlos Cervantes
Manager of the Ride Home Program
bio →
Manager of the Ride Home Program
Carlos Cervantes
Carlos has been an integral member of the ARC, joining after being released from prison in 2011. The retreat at Hummingbird Nest Ranch inspired him to find a meaningful purpose in his life.  Carlos strongly believes in being present with those being released from prison. In 2012, along with Michael Romano, Director of Stanford School of Law Three Strikes Project, Carlos co-founded the ARC Ride Home Program, which was nationally recognized by the administration of President Barack Obama and was awarded the Champions of Change Award.
The New York Times Magazine has profiled Carlos for the Ride Home Program. Carlos was also awarded the Empowerment Congress 2019 Emerging Civic Leaders 40 Under Forty Award in recognition of dedicated service to the affairs of the community. Carlos is an alumnus of the John W. Mack Movement Building Fellowship. He was recognized by Mayor of the City of Los Angeles, Eric Garcetti for his commitment, mentorship, and service to our community. Carlos is a member of the Clothes The Deal Board of Directors Last but not least, he is a husband, father and chef!
Keeairra Dashiell
Women's Department Coordinator
bio →
Women's Department Coordinator
Keeairra Dashiell
Keeairra Dashiell is currently the Women's Department Coordinator at the Anti-Recidivism Coalition (ARC), where she leads programs inside prisons, facilitates re-entry services, and advocates for policy changes for incarcerated women. She is enrolled in law school with the aspiration of becoming a civil rights attorney and continues to seek out opportunities to speak up for women who are still bound by the chains of incarceration. She speaks from a wealth of knowledge, as she was sentenced to life in prison under the Felony Murder Doctrine in 2007. Keeairra never gave up hope or stopped learning while incarcerated. She attended every Self Help Activity available to her and was the leader of the liaison program between the administrative staff, warden included, and the incarcerated women. Her years as a leader paid off when SB 1437 was made into law, and she was resentenced and finally released. In totality, she spent 14 years of her life incarcerated. Today, Keeairra is determined to use her personal experiences with the law to enhance others' understanding of the judicial system.
Anthony Logan
Member Events Manager
bio →
Member Events Manager
Anthony Logan
Anthony Logan currently works for ARC as the event coordinator. He was incarcerated for 13 years. He is from Los Angeles and attended school in Culver City and then off to Upland, CA. After his senior year, he was arrested at the age of 18 and returned home in February, 2022 at the age of 32. Upon his release, he got certified in multiple things. Along this short journey home, he's realized he is very capable and great at helping people with their transitions home and things in their day-to-day lives. He continues to work with the community, helping with prison reform and re-entry.
Robert Chavez
Senior Life Coach
bio →
Senior Life Coach
Robert Chavez
Robert is a Los Angeles Native. At the age of 19 he began his journey of incarceration on a life sentence. During this period, he became a mentor and facilitator within his community inside. Robert is also a Teaching Artist with the Actors' Gang Prison Project, a theatrical arts program that uses highly physical and emotional style of theater. Today through lived experience Robert is now a life coach with the membership department. With a deep sense of responsibility, he assists ARC members achieve a higher quality of life through guidance and compassion.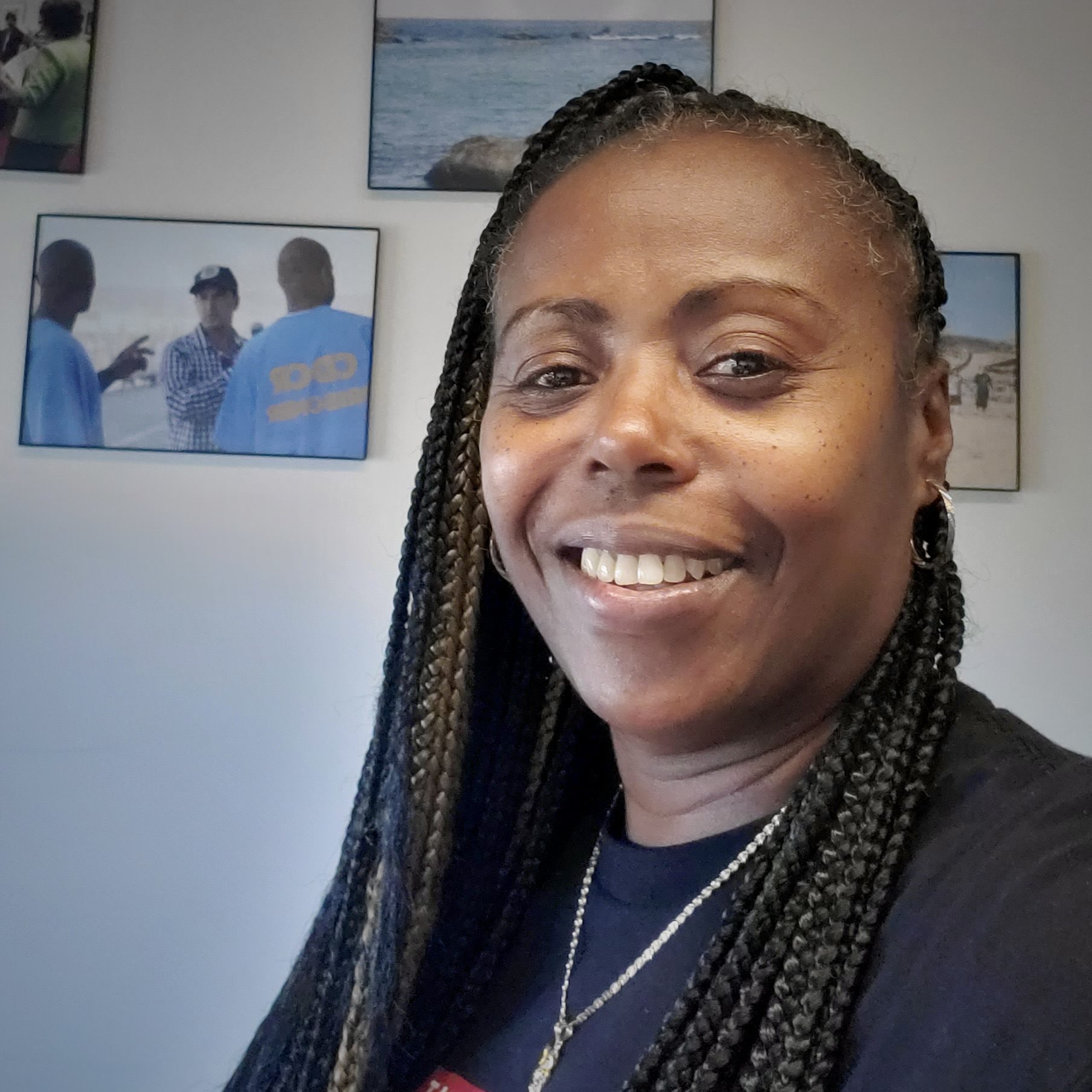 Pamela Thompson
Senior Life Coach
bio →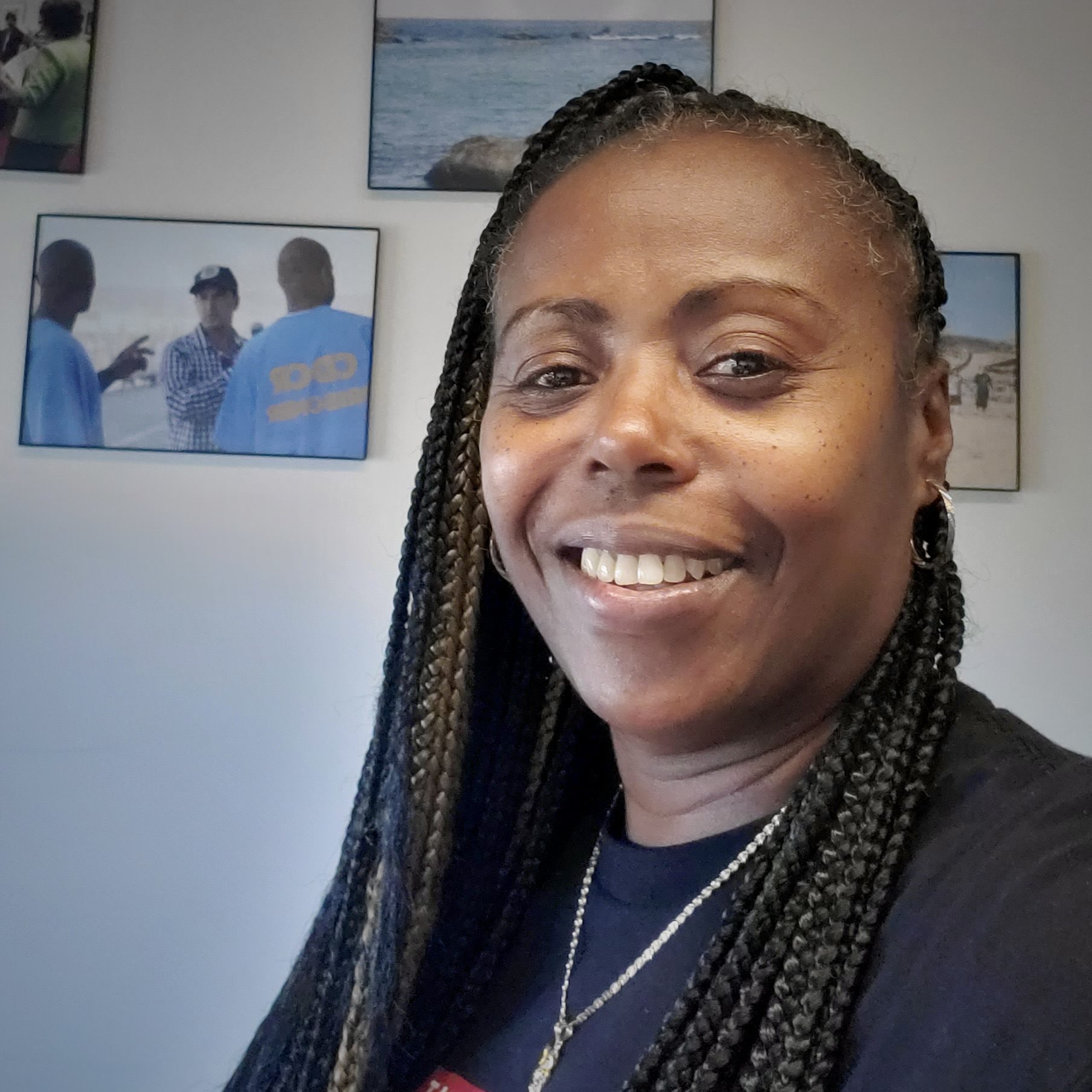 Senior Life Coach
Pamela Thompson
Pamela Thompson was born in Houston Texas. She served a 24 year prison sentence and was released October 15, 2018 and she joined ARC the following month. She has worked several jobs within reentry, but is very proud to now be employed with ARC as a Life Coach. Pamela is pursuing her certification in addiction studies to become a drug and alcohol counselor. "I love being of service; it gives me great pleasure to be able to assist those coming home with acclimating back into society, someone once assisted me." Some of her favorite things about ARC are the Ride Home Program. She enjoys the whole process of picking up men and women straight from the prison gates and taking them to have their first "free world" meal of their choice, then taking them shopping. "The gratitude is unexplainable." She also enjoys ARC retreats, member support meetings, support groups where everyone can fellowship and stay connected.
Freddrick Thomas
LA Life Coach
bio →
LA Life Coach
Freddrick Thomas
Freddrick was originally born in Portland, Oregon, and moved to Los Angeles when he was 9. His dedication to helping the system-impacted population stemmed from his father being incarcerated for the vast majority of their life. He is dedicated to making a difference in the lives of individuals who seek support in his community.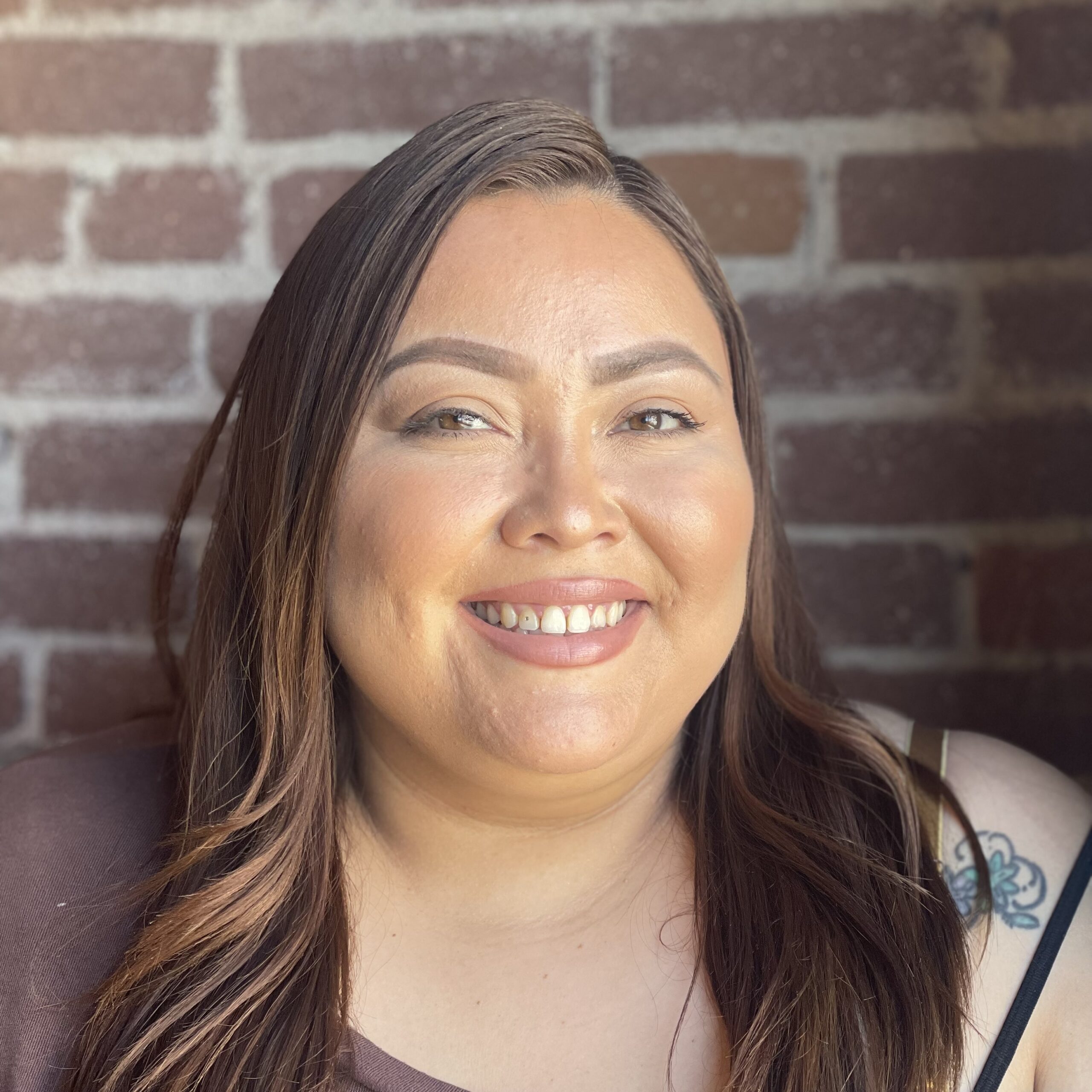 Cynthia Wong Vasquez
LA Life Coach
bio →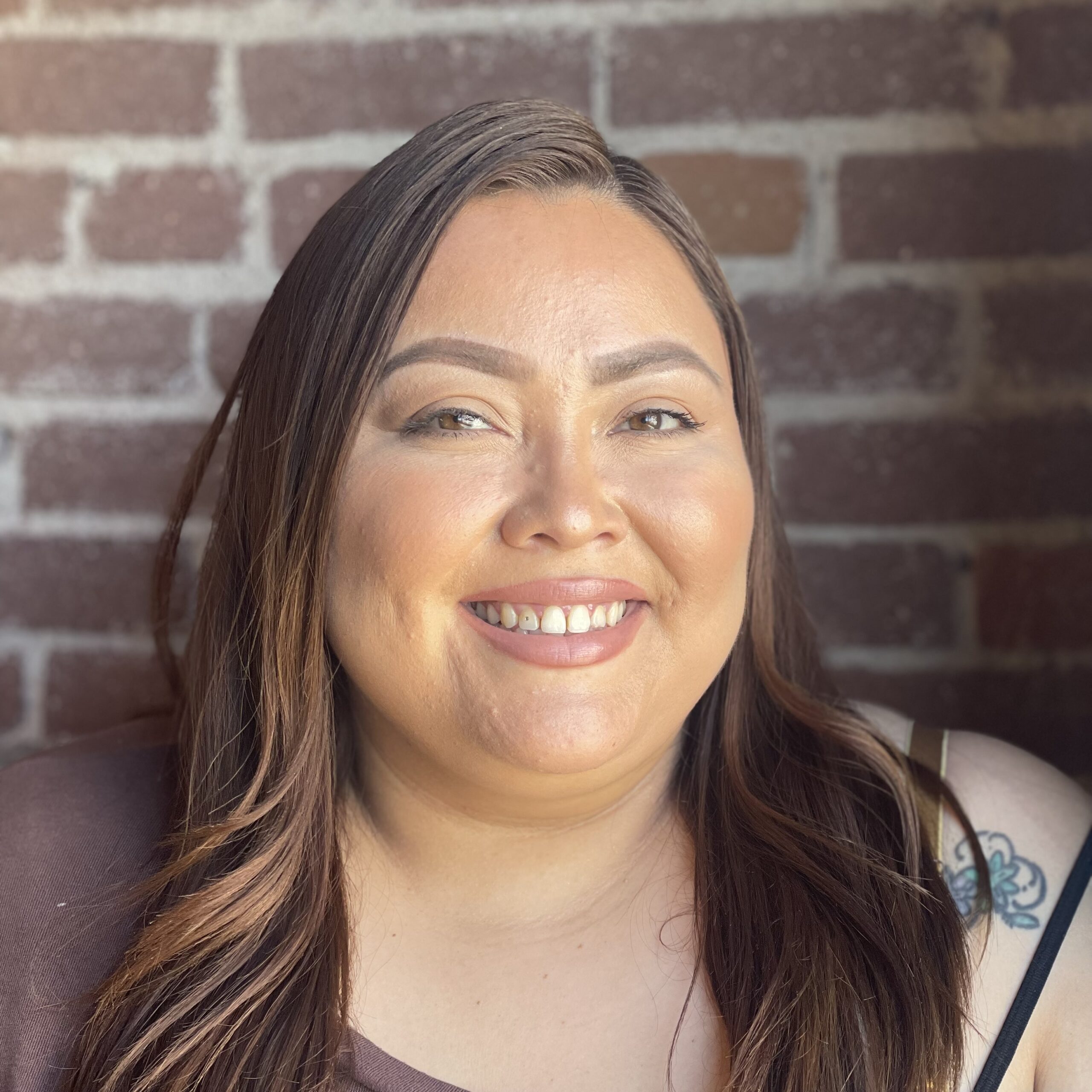 LA Life Coach
Cynthia Wong Vasquez
I was born and raised in South LA and witnessed the ongoing systemic issues within the inner city population. I started working in the Probation Halls and Camps 10 years ago and witnessed the living conditions and lack of positive resources for the youth. This led me to want to find resources and solutions. I have worked with GRYD and committed to helping youth transition from gang life to a more proactive and productive way of life. Being directly impacted by mass incarceration has fueled my passion towards assisting others and always advocating.
The internal wish to grow beyond what I am.
David Barclay
TAY Life Coach
bio →
TAY Life Coach
David Barclay
David  was first introduced to ARC in 2017 when Scott Budnick visited California Correctional Institution along with several former lifers. He care about the work as a Life Coach because it is my passion to give back and help others just as he have received assistance in rebuilding his life. The energy that drives him is based on the belief that individuals coming home need to know that they are cared for.
He grew up in South Los Angeles. He was raised by my great grandmother and grandmother primarily. His mother was not in the picture as she chose the street life. Due to childhood trauma that caused him to develop resentments which led to anger, he ultimately joined a gang. Several poor decisions led to him being sentenced to a 31 year prison sentence. While inside after reviewing my life and the evidence proving that my life was out of control, he made a conscious decision to turn his life around. He obtained a GED and Associates Degree in Business. Thanks to ARC and the passing of SB261, he was granted early parole upon going to my first parole board hearing on September 3, 2020. Prior to his release, ARC connected him with CEO and upon reentering society he immediately began working. Within a couple of months he obtained permanent employment through Christ Centered Ministries as a Client Aide in full service to my community and still work part time in that position in addition to being a Life Coach with ARC. He have only been working at ARC for one week but he is excited to perform and fulfill his duties as a Life Coach by first continuing to be an example of true and lasting change and sticking to the 5 Pillars, Crime free, Drug free, Gang free, Of service to my community, and working as well as attending school in pursuit of my bachelors degree in Social Work.
He is inspired by the love that his great grandmother and grandmother so freely bestowed upon him. He wouldn't be the man he is today without their guidance and never giving up on him!
Heather Moore
TAY Life Coach
Chris Wedel
TAY Life Coach
bio →
TAY Life Coach
Chris Wedel
Christopher Wedel serves as a Life Coach for Transitional Age Youth (TAY) at the Anti-Recidivism Coalition. He came to ARC after being released from prison on July 1st 2022, having just served 20 years of incarceration. He began the path to prison as a 9-year-old, so getting the opportunity to help mentor and support our youth has been a huge blessing. He is now able to Facilitate Criminals and Gang Members Anonymous, Financial Literacy, Yoga and Seeking Safety groups to see that our youth are receiving a fair opportunity to become educated as they transition back into society. He currently attends East Los Angeles College and is studying to become a substance abuse counselor. He is also a Registered Addiction Counselor (RAC) and a Certified Prevention Specialist.
Sacramento
Pinegrove Credible Messengers