Executive Leadership
Sam Lewis
Executive Director
bio →
Executive Director
Sam Lewis
Sam Lewis is the Executive Director of the Anti Recidivism Coalition (ARC). Previously, Sam served as the Director of Inside Programs. A former life prisoner himself, Sam understands the various obstacles, challenges, and difficulties the prison and reentry populations face. In 2017, Sam created the Hope And Redemption Team (HART), a first-of-its kind initiative he built from scratch. The Hope & Redemption Team (HART) is a group of nine former California life prisoners who go back into California state prisons to provide hope, demonstrate that redemption is achievable, and to prepare participants for successful reentry into our communities. His work directing the Hope and Redemption Team exemplifies what's best about ARC: our desire to reach and walk with those who have been most marginalized by society.
Bikila Ochoa
Deputy Director
bio →
Deputy Director
Bikila Ochoa
Bikila Ochoa grew up in The Bronx in New York City.  He holds a Ph.D in Sociology and Social Policy from Harvard University.  With the support of fellowships from Harvard University, the Ford Foundation and the Andrew W. Mellon Foundation, Bikila's research focused on the re-entry processes of formerly incarcerated juveniles housed in half-way houses in Boston and Cambridge, Massachusetts.  He also served as a research associate at the Charles Hamilton Houston Institute for Race and Justice at Harvard Law School. After completing his graduate studies, Bikila enrolled in and graduated from the University of Pennsylvania Law School.  While in law school, Bikila served as a senior editor of the Journal of Law and Social Change, and interned at the ACLU of Southern California, a public interest law firm, and the Pennsylvania Human Relations Commission.  After law school, Bikila was a fellow at a labor-side law firm where he specialized in issues of workplace racial discrimination and sexual harassment and prior to joining ARC he was a researcher at two organizations.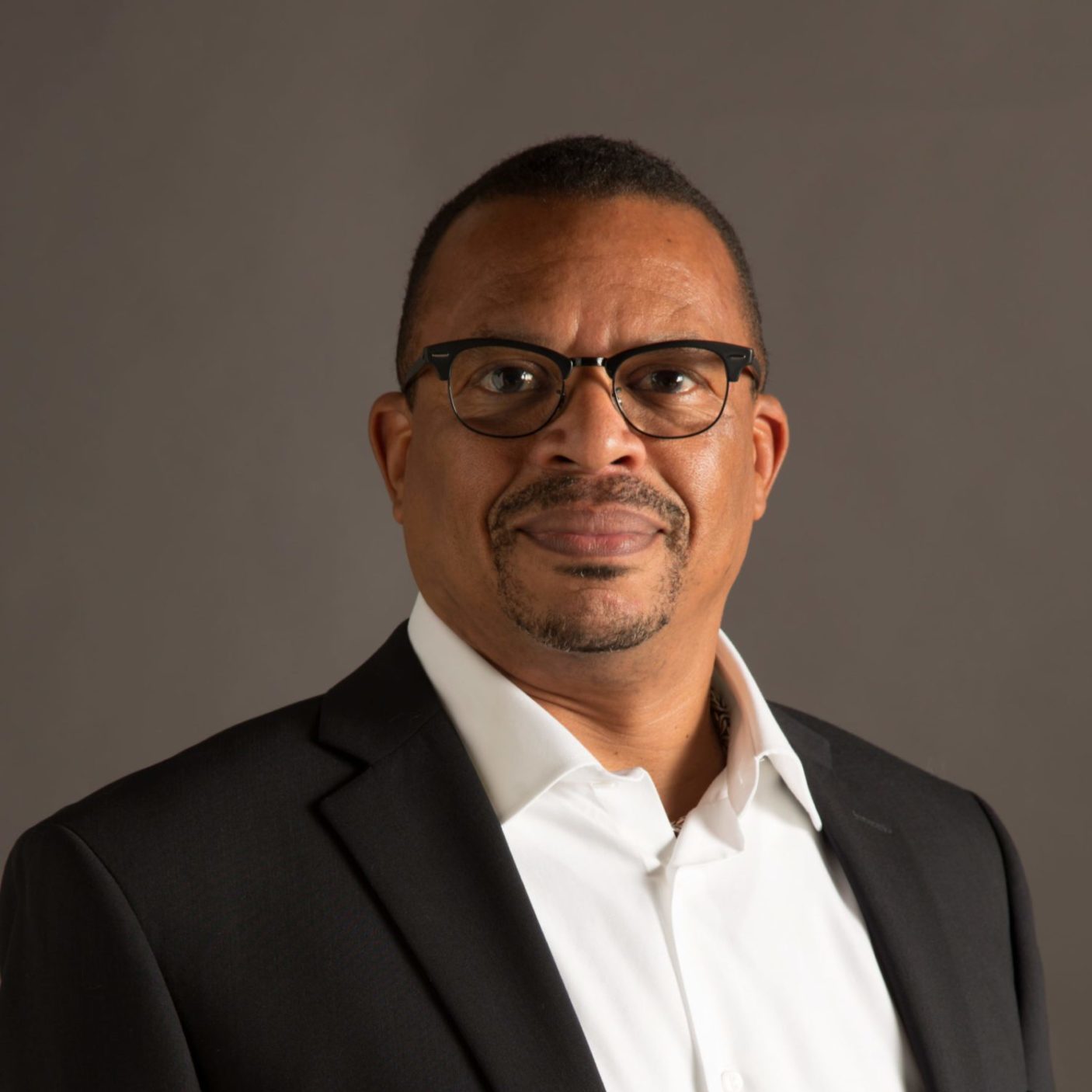 Aly Tamboura
Director of Strategic Partnerships
bio →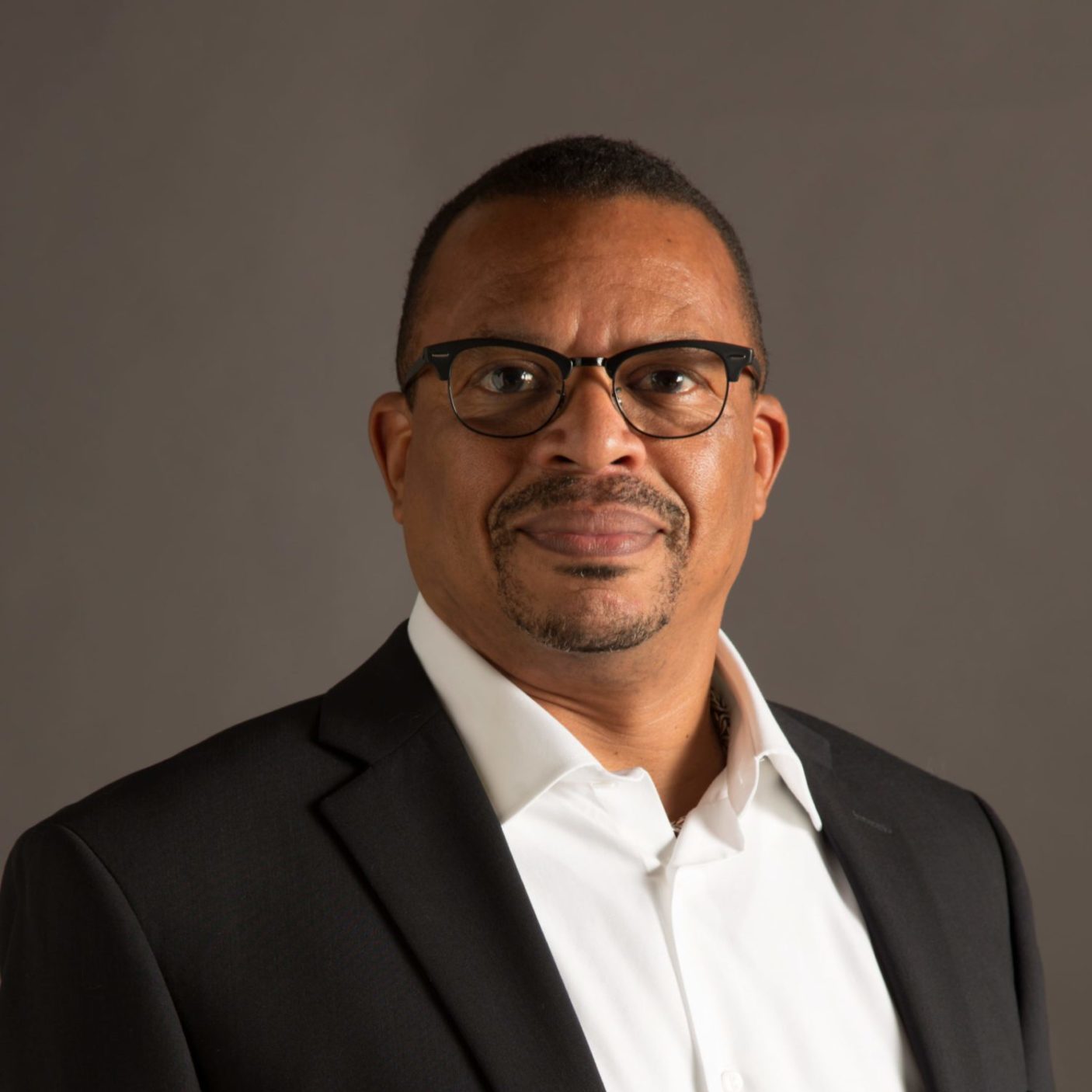 Director of Strategic Partnerships
Aly Tamboura
Before joining ARC, Aly was previously a Criminal Justice Reform Program Manager at the Chan Zuckerberg Initiative (CZI), where he partnered with organizations and leaders at the forefront of the criminal justice reform movement.
Having spent over a decade of his life incarcerated, Aly brings both firsthand experience with the criminal justice system and his strong technical skills to help advance critical reforms in the space. Much of Aly's career has been dedicated to partnering with a rapidly growing national coalition of formerly incarcerated leaders that are expanding and accelerating the reform movement. Aly has also supported efforts to build national and state-based coalitions that are challenging the harsh laws that contribute to mass incarceration, working to pass critical legislation, and giving those who are closest to the problems associated with mass incarceration the agency to reimagine and fundamentally reshape our criminal legal system.
Tamboura has spoken extensively—including to leaders of the U.S. Chamber of Commerce—about the systemic barriers that keep the 70-100 million people with criminal records in the U.S. from achieving their full potential, including access to quality jobs and housing. Prior to his roles at The Just Trust and CZI, Aly spent twenty years working in the utility industry, including twelve years as the founder and CEO of a Bay Area geotechnical company, where he managed and completed large and complex utility analytics for government and private entities.
What Inspires You: "I am inspired by the people who have dedicated their lives to reform the criminal legal system"
Advocacy and Community Organizing
Michael Mendoza
Director of Advocacy
bio →
Director of Advocacy
Michael Mendoza
A proud member of ARC since 2014 – the year he earned his release from prison after serving close to 18 years. He was incarcerated at the age of 15 and treated as an adult with a 15-to-life sentence. "Policy saved my life and allowed me to prove I wasn't that kid anymore." That is why he loves working in our policy department because through legislation we advocate for hope, human dignity, and public safety. His favorite part of ARC is the diverse community and reentry system we have built, and the opportunity to share that with others.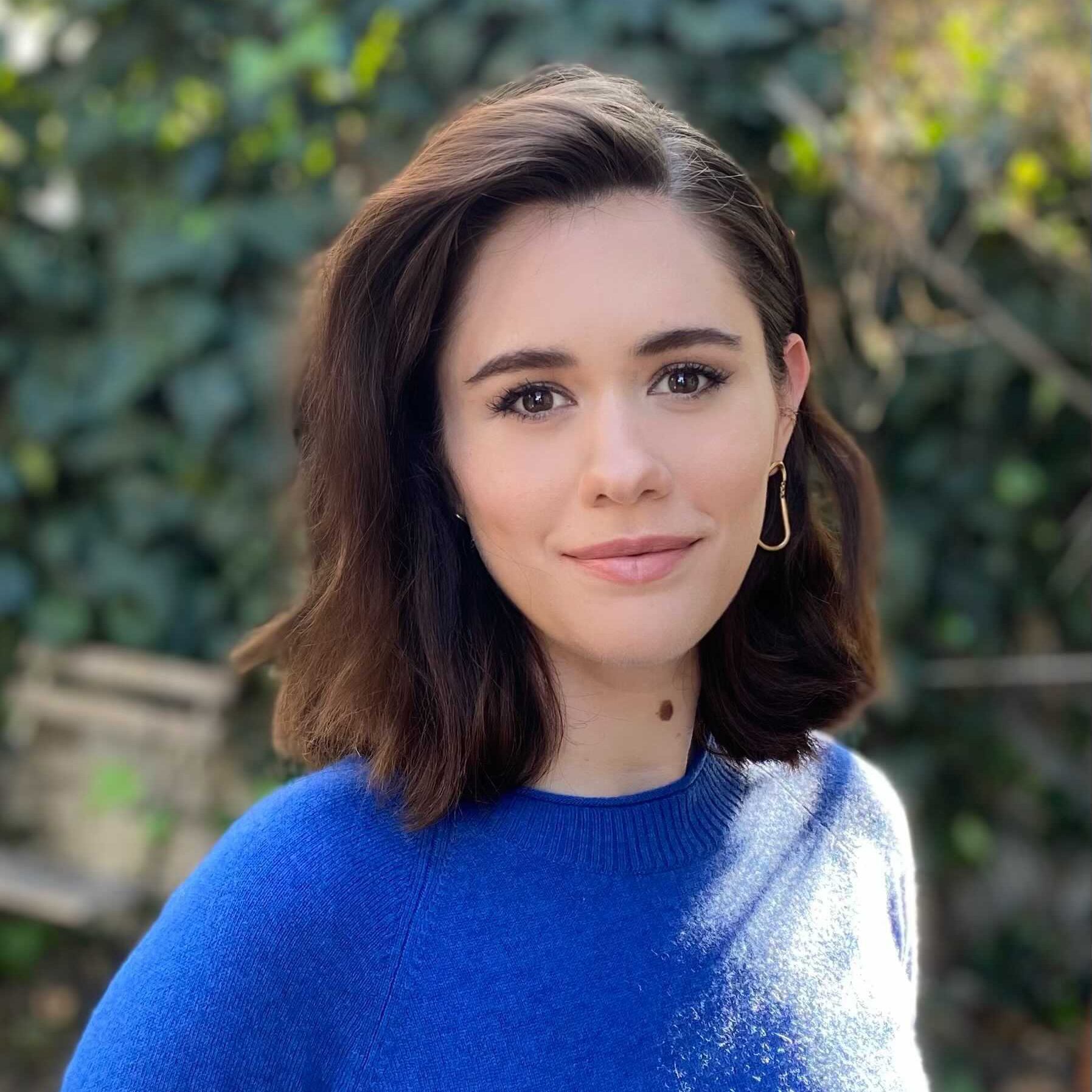 Celina Chapin
Manager of Public Policy and Advocacy
Kent Mendoza
Advocacy & Community Organizing Manager
Josh Pynoos
Policy and Communications Coordinator
bio →
Policy and Communications Coordinator
Josh Pynoos
Josh Pynoos is the Public Policy Associate at ARC, focusing on state policy and advocacy campaigns. Additionally, Josh supports the Communication Department with storytelling and media projects. Previously, Josh worked on reentry and criminal justice policy in Los Angeles and edited a book on the civil rights movement. His favorite part about working at ARC is seeing people come home from incarceration and becoming valued members of our communities.
Ezekiel Nishiyama
Advocacy & Community Organizing Coordinator
Heile Gantan
Advocacy Fellow
bio →
Advocacy Fellow
Heile Gantan
Heile Gantan is a Policy Advocacy Fellow with ARC. Her background in nutrition, policy, and her lived experience within the California Department of Corrections and Rehabilitation motivates her work to improve the conditions of jails and prisons for those subjected to them. Her service as a rations clerk and wild land firefighter within the fire camp system motivated her to advocate for nutrition reform and nutrition assistance upon reentry. Heile has worked closely with civic organizations and state departments to assist returning citizens experiencing food insecurity and works to improve the current food environment within carceral spaces. Heile obtained her B.S. in nutrition with a double minor in business administration and marketing from California State University, Sacramento. She recently completed her Master of Public Policy program at the University of California, Irvine with a special focus on health equity and justice.
What inspires you?: I'm inspired by the many men, women, and nonconforming people who I've met that have been impacted by the justice system. It is their stories, along with my own experience within the system, that inspires me to help seek justice and equity for all people who are impacted by the system.
Sophia Cristo
Youth Advocate and Community Organizer
bio →
Youth Advocate and Community Organizer
Sophia Cristo
Sophia Cristo is Youth advocate and Community Organizer. She began working with ARC upon her release from DJJ in August of 2020. Sophia was incarcerated for 8 years when Prop 57 passed, which is what allowed her to go home 2 years later. She uses her personal experience and voice to make changes that will impact others who are also affected by the justice system. 
Esteban Nuñez
Chief Strategy Consultant & Lobbyist
Communications
Nicholas Reiner
Director of Communications
bio →
Director of Communications
Nicholas Reiner
Nicholas Reiner is Director of Communications at the Anti-Recidivism Coalition (ARC), where he lifts up the voices of currently and formerly incarcerated people. He came to ARC as a visiting writing lecturer in 2016 and has been in his current role since 2018.
Nicholas is an American poet of Mexican heritage. His debut poetry chapbook Levitations is co-winner of the inaugural Alta California Chapbook Prize, available in a bilingual edition from Gunpowder Press. His poems appear in Spillway, Aquifer: The Florida Review Online, Western Humanities Review, Zocalo Public Square, and elsewhere.
He holds degrees in English from Stanford University and University of California, Irvine, where he completed an M.F.A. He lives in Los Angeles with his wife and two daughters.
What inspires you? : I'm inspired by the incredible human beings behind the walls and who are coming home to families that need them home.
Zeara Alvarez
Manager, Storytelling and Productions
bio →
Manager, Storytelling and Productions
Zeara Alvarez
Los Angeles native Zeara Alvarez has a Bachelor of Arts in Psychology with a minor in Communication Studies. She has been a staff at ARC for over eight years but has been involved for over 10 (since the days of state capitol visits for SB 260/261 and other bills). Her passion for this work is born out of personal experience, although she herself is not formerly incarcerated. Zeara's current focus is supporting the Communications Department as the Manager of Storytelling & Productions.
Sarah Florez
Communications Associate
bio →
Communications Associate
Sarah Florez
Sarah is the Communications Associate at the Anti-Recidivism Coalition (ARC), where she hopes to use art and design to amplify and share the experiences of currently and formerly incarcerated people. She began this role in September of 2022. Before this, she was the Social Media Lead for the International Student Environmental Coalition (ISEC) and an Intern for RACE Matters SLO. This was while she was enrolled in university at Cal Poly San Luis Obispo, where she graduated from in June 2022 with a B.A. in Sociology and minors in Ethnic Studies, Psychology, and Dance. She loves dance, surfing, film photography, queer community, and all artistic and creative endeavors.
She feels energized by the resilience of humanity and the community created in advocating for radical change. Her friends, art, and nature keep her hopeful for our world's capacity to transformation and grow.
De'Andra Kohl
Communications Associate (part-time)
bio →
Communications Associate (part-time)
De'Andra Kohl
De'Andra Kohl is our communications Assoicate who is currently a student at CSUN (California State University of Northridge). She is completing her education in Business Administration with an emphasis in System Operations & Management plus a minor in Information Systems. She loves to give back to the community and help others as much as she can.
What inspires you?: The people around me inspires me everyday such as my friends and family. They always thrive to do great things in the world which makes me want to better myself and others.
Varden Phan
Communications intern
bio →
Communications intern
Varden Phan
Varden Phan is one of our Communications intern here at ARC is enrolled at Chapman University. He is pursuing a career in Photography/Videography.
To the best of his abilities he learns to place his self in a person's life position to capture their beauty through the photographs and videos he he captures them in their emotional moments of pure joy, seriousness, and sorrow whether it comes naturally or staged. These photos and videos show how precious life can be when we forget our own beauty and importance which he always tells to the people he captures as it allows him to recollect his own beauty, purpose, and emotions that he has lost throughout the recent years.
John Dich
Designer, Inside Newsletter
Development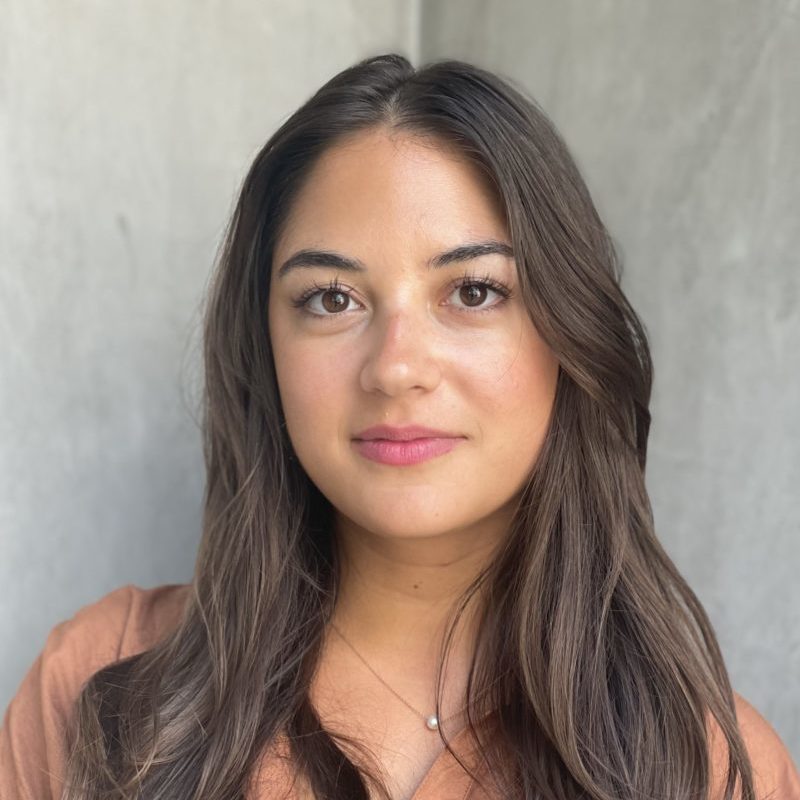 Celine Nehme
Associate Director of Development
bio →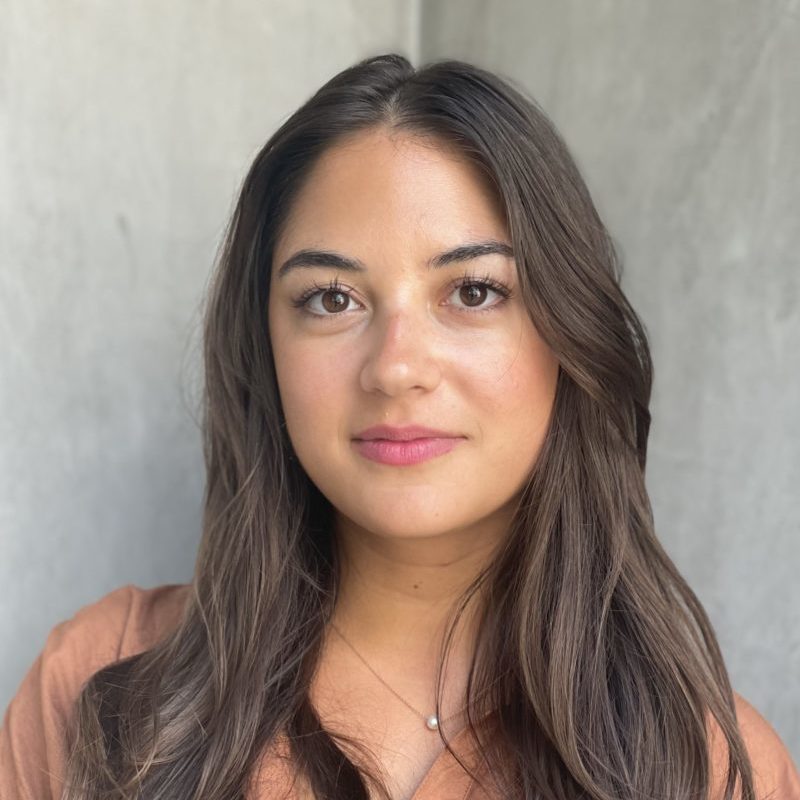 Associate Director of Development
Celine Nehme
Celine is a seasoned fundraiser, with over eight years of professional development experience, and has been working at ARC since December 2020. She previously worked in the Development department at the Vera Institute of Justice for three and a half years. Celine has played an active role in the strategy and launch process of two capital campaigns, and has currently helped raise more than $3M for clients. She has exclusively worked for social justice organizations and businesses, has been involved with efforts to reform our justice system for close to a decade, and has a demonstrated commitment towards diversity, equity, and inclusion in all aspects of her life, both professional and personal. She received both her Bachelor's degree and Master's in Public Administration from Binghamton University. She is very proudly from Brooklyn, fluent in French, and is currently living in Los Angeles.
Clara Keane
Institutional Giving Manager
bio →
Institutional Giving Manager
Clara Keane
Clara Keane joined ARC in 2021, first volunteering with the local policy team taking notes and giving public comment and now working full time in ARC's Development Department. Dedicated to supporting people who are system-impacted, she has worked for AmeriCorps serving at-promise youth and as a training assistant inside CDCR's CRC prison for the Inside-Out Prison Exchange Program, through which she is also a certified instructor. As ARC's first "Institutional "Giving Manager" she enjoys finding exciting funding opportunities to support the mission and work of the organization. Her favorite part of her job is getting to see ARC members benefit from funding she's helped secure.
What inspires you?: I'm inspired by peoples' ability to heal.
Jose Norrington
Development Coordinator
bio →
Development Coordinator
Jose Norrington
Jose Norrington is a Development Coordinator at ARC.  Having been system impacted for over 15 years, Jose brings his ambition towards seeking to end mass incarceration, unfair sentencing, and injustice through his position within ARC. As Development Coordinator he oversees, organizes, and executes fundraising activities so that ARC may continue to acquire grants and funding towards making a solid impact, and influencing the criminal justice system narrative. He hopes that men and women who are in the position he was once will one day no longer need to experience injustice and unfair sentencing.
Finance and Operations
Laura Minzenberg
Director of Finance
bio →
Director of Finance
Laura Minzenberg
Laura Minzenberg is the Director of Finance for The Anti-Recidivism Coalition. She joined ARC in 2018, having spent ten years in non-profit management in Los Angeles. She is originally from Florida but now considers herself a naturalized Angeleno. She believes that the work ARC does is critical for creating a more just society. Her favorite part of working at ARC has been seeing ARC influence governmental policies in a way that helps large numbers of Californians. "I look forward to seeing more of this in California and nationwide."
Dana Jackson
HR Director & Talent Success
bio →
HR Director & Talent Success
Dana Jackson
Dana Jackson is a native of Pennsylvania, but grew up in Los Angeles, CA. She earned her Bachelor of Arts in Sociology from UCLA, after which point, she began her career working with non-profit organizations, including roles as Family Advocate, Case Manager and Director of Human Resources.
Dana continued her education, earning an MBA with an HR Management concentration from American Intercontinental University and a Juris Doctor from Georgia State University College of Law. After 11 years of practicing as an Employment and Real Estate Attorney and as an Adjudicator in Atlanta, GA, Dana relocated back to sunny California, where she has happily returned to the Human Resources and non-profit arenas, hoping to bring more smiles and make a more meaningful impact on her community.
Gladis Pantoja
Associate Director of Operations
bio →
Associate Director of Operations
Gladis Pantoja
Gladis joined the ARC team in 2017. She has a background in administration, finance & accounting, and human resources. She previously worked in the non-profit sector supporting affordable housing in South Los Angeles, social enterprises in San Francisco, and supporting refugees from Central America & Haiti. Gladis has a BA from UC Berkeley in Integrative Biology. As a Compton native, she has a strong interest in supporting issues that affected her community growing up. Her favorite part of working at ARC is being part of the beautiful, supportive community.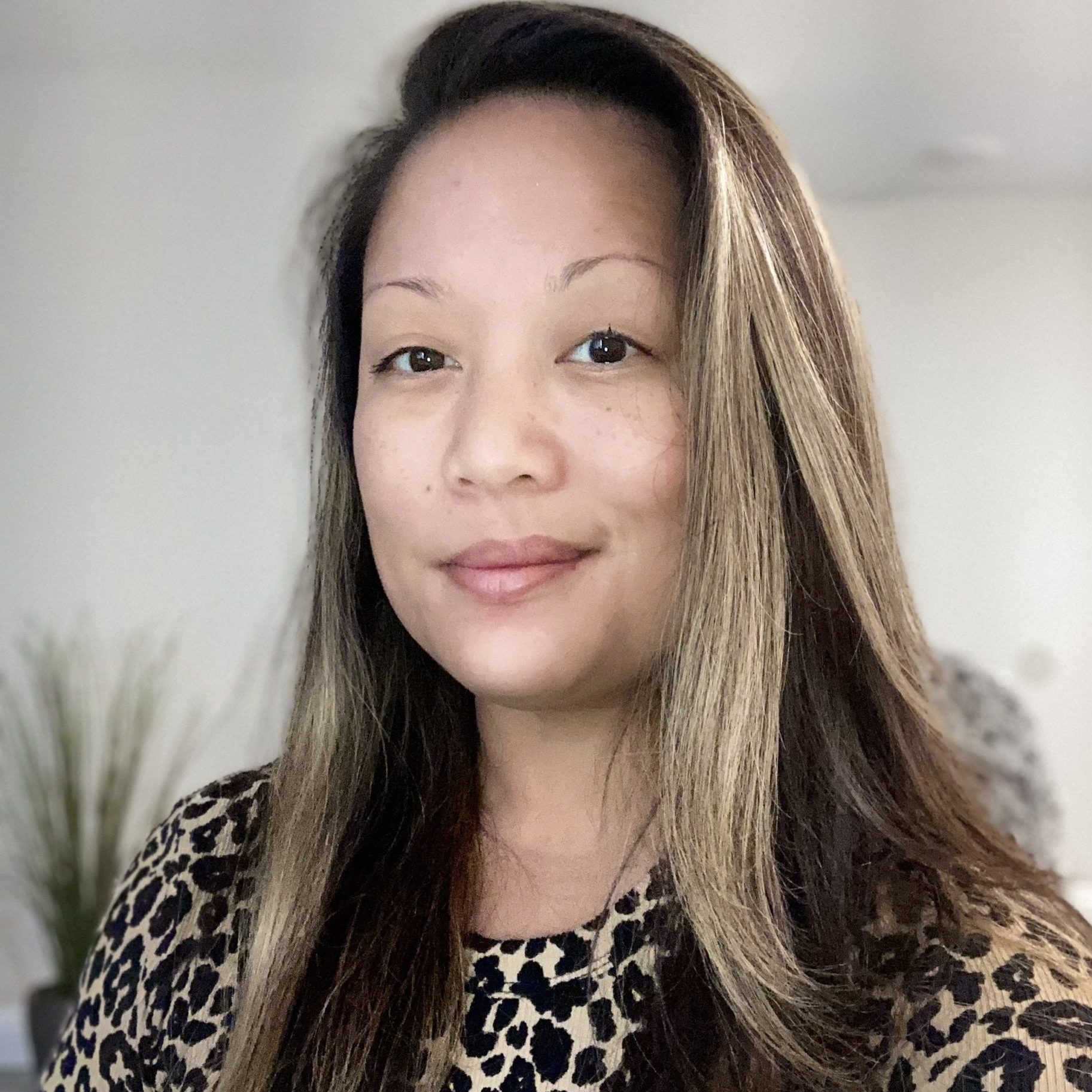 Rose Brown
Executive Assistant
bio →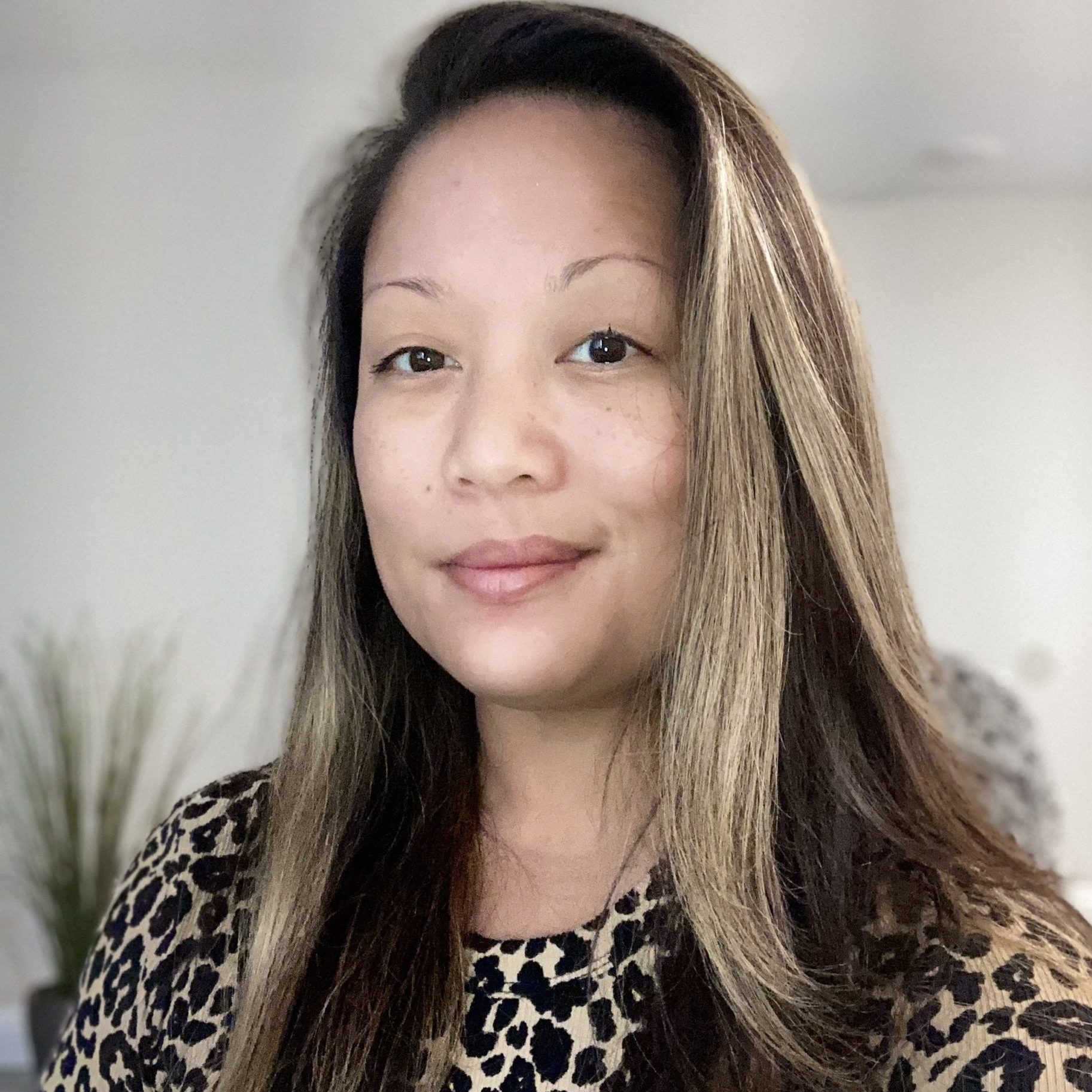 Executive Assistant
Rose Brown
Rose is a former juvenile lifer, connected with ARC since its infancy. She has been part of the ARC family since her parole in October 2020. Rose grew up in California and now lives in Phoenix Arizona. She is passionate about giving back to her community, especially those still inside. Working for ARC has allowed her to help those who are still behind the walls and those transitioning back into the free world.
Sandy Mariscal
HR Generalist
bio →
HR Generalist
Sandy Mariscal
I am joining ARC this year as the HR Generalist and will be providing support to the Director of Talent Success. I grew up living a nomadic lifestyle from growing up in the inland empire to living in Florida, Mexico as well as Orange County. I graduated with a bachelor's degree from the University of California, Irvine, and have four years of experience in HR. I am currently working towards obtaining my HR certification this year and am busy as well as excited about planning my wedding this fall. I chose HR as a career because I felt I could help employees develop and both personally and professionally. I hope to provide that assistance at ARC as well.
Deborah Koosed
Office Coordinator
bio →
Office Coordinator
Deborah Koosed
After serving 23 years and going to three board hearings, Deborah was released from prison. ARC has been with her on this journey from the beginning. The Ride Home program picked her up from the gate and she quickly immersed herself in the community of "ex-cons". It felt like she was finally home. Deborah's strong belief system in her higher power, her family, and passion about the work she does for those coming home, gives her energy and fervor to get through each day.
I am inspired by those willing to stand naked in their truth without fear of judgement.
Charlie Cho
Finance Associate
Housing
John McClelland
Housing Director
bio →
Housing Director
John McClelland
John has over 20 years of coordinating, supervising, and overseeing reentry services for men and women returning to Los Angeles. He came to reentry via coordinating substance abuse services after going through a treatment program himself in 1996. "Having gone through a program, I understand how utterly critical safe, supportive housing is during the reentry process." ARC's goal of providing individualized, supportive reentry housing is what brought him here. Growing that concept and refining those services is the sense of reward that drives his continuing path at ARC. He spent over 13 years with Healthright 360 and joined ARC in July of 2016. "I love the dignity and compassion ARC brings to re-entry services."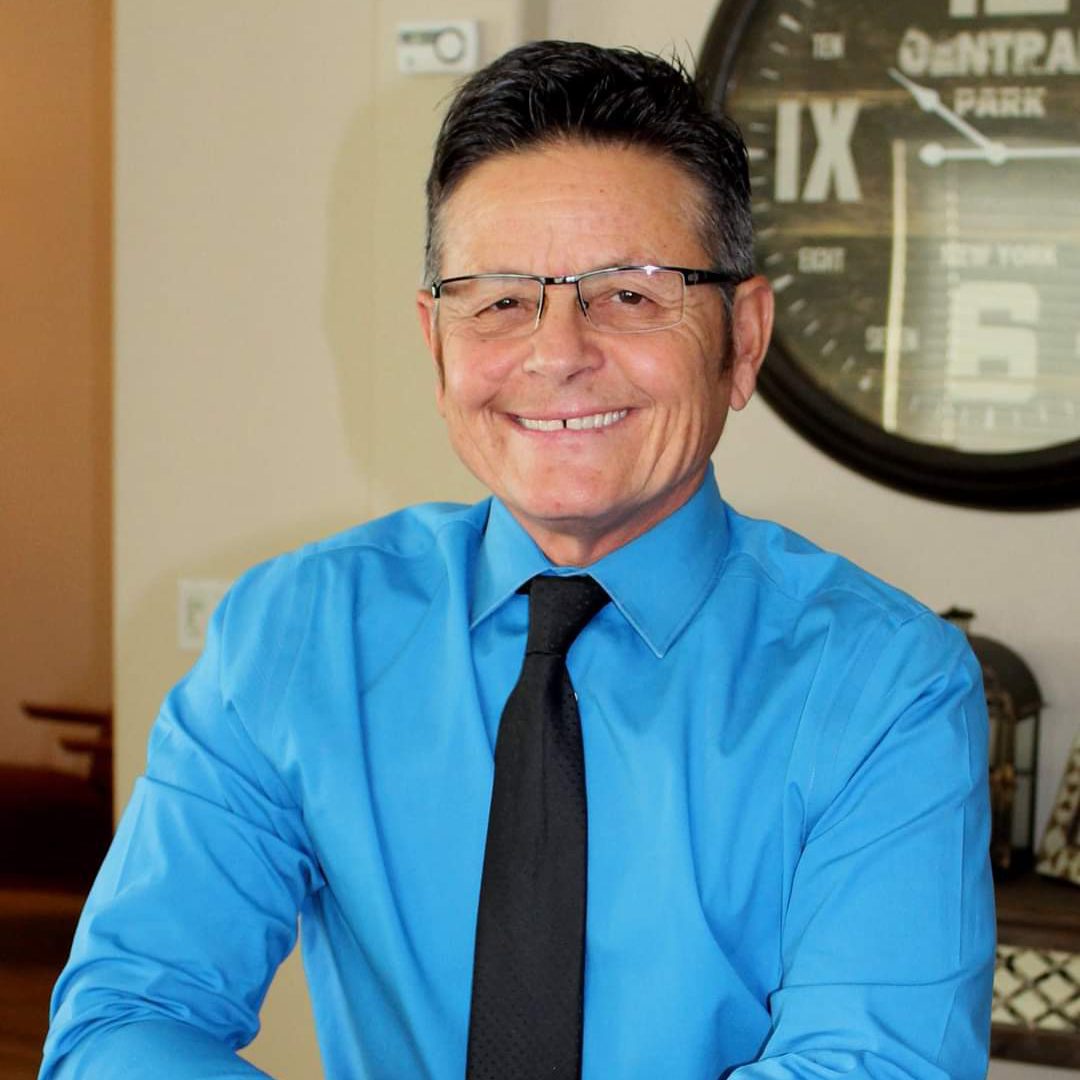 Christopher Espinoza
Associate Director of Housing
bio →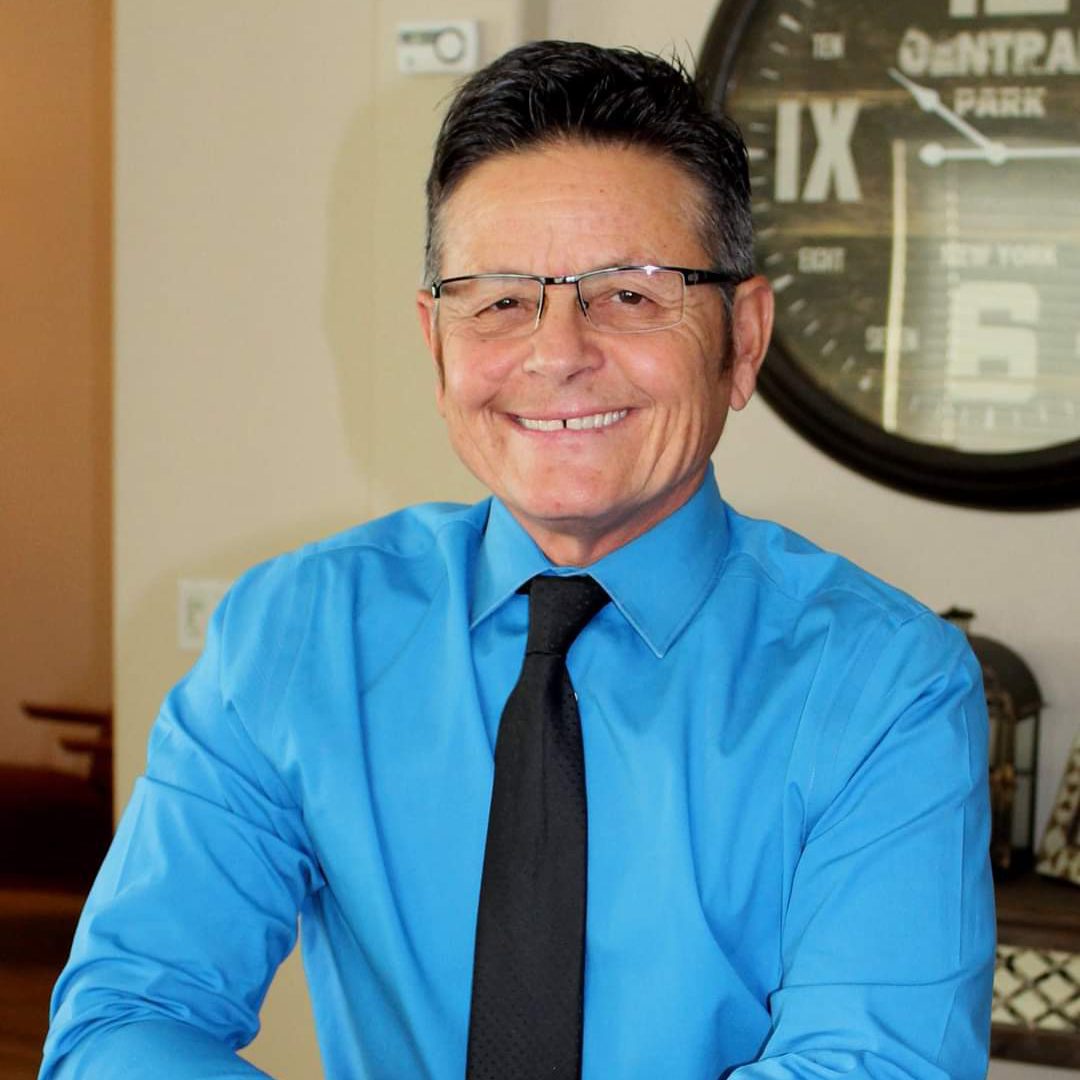 Associate Director of Housing
Christopher Espinoza
Christopher joined ARC in March of 2021. Prior to coming to ARC he worked with individuals on parole within CDCR contracted community-based treatment providers, as a Clinical Supervisor for over ten years. He loves working with ARC and being part of second chances. His favorite part of ARC is the sense of community it provides and helping all members feel like they are a part of the family.
Ventura Training Center
Elizabeth Bay
VTC Program Coordinator
bio →
VTC Program Coordinator
Elizabeth Bay
Elizabeth is the Program Coordinator at the Ventura Training Center (VTC).  She has lived most of her life in the Conejo Valley. Prior to joining ARC, she worked in the medical field for most of her adult life.  She enjoys working with the participants at VTC that are pursing their careers in the fire service. Watching their transformations is what makes it all worthwhile for her. In her free time she enjoys spending time with family doing anything outdoors.  She loves the beach, hiking, bike riding and playing tennis.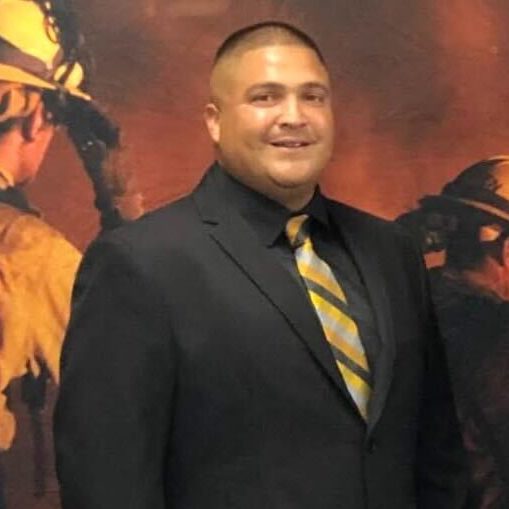 Jon Cesario
Alcohol/Other Drugs Counselor (AOD Counselor)
bio →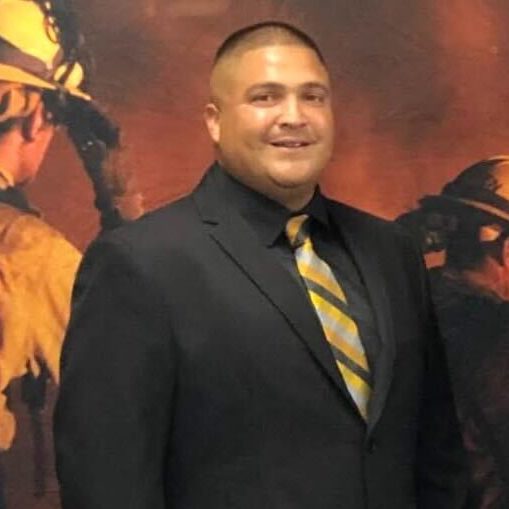 Alcohol/Other Drugs Counselor (AOD Counselor)
Jon Cesario
Jon is a Life Coach at the Ventura Training Center Fire Academy. He started at VTC in 2018. He is formerly incarcerated and spent 16 years in prison. He is married with four beautiful children. Prior to ARC, he graduated from the Alcohol and Drug Program at Oxnard Community College. While pursuing college he worked as a Program Manager at a Residential Drug and Alcohol men's home in Oxnard, CA.
His favorite part of ARC is that as a community he has the privilege and opportunity to be a part of changing the narrative pertaining to those who are currently and formerly incarcerated.  He is a result of what could happen if given the right support, accountability and freedom. His passion is to reflect the same help that was provided to him and now project it in his community.
Jose Olmedo
VTC Life Coach
George Lopez
VTC Program Monitor
Robert Gonzalez
VTC Program Monitor
Secel Montgomery
VTC Program Monitor
Javier Vazquez
VTC Program Monitor
Lorena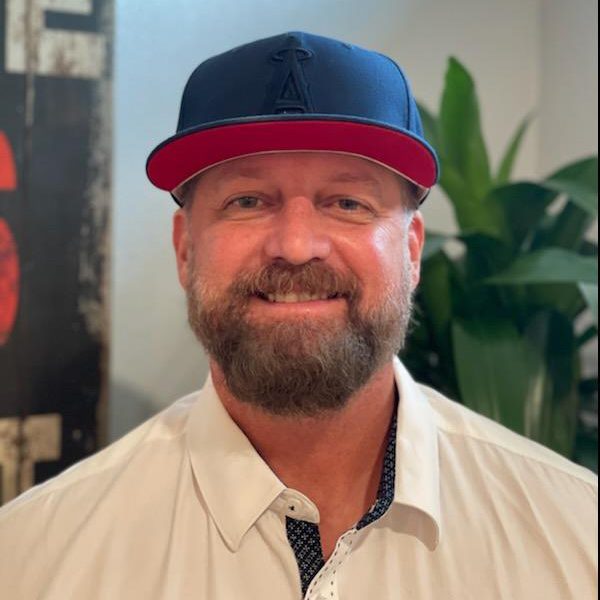 Michael Hawk
Program Manager
bio →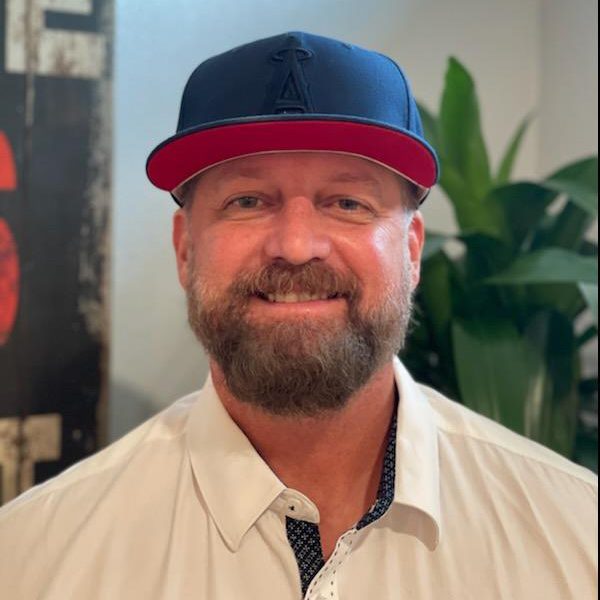 Program Manager
Michael Hawk
Michael served 26 years in prison, on a 25 to life term. He joined ARC in the summer of 2016 and moved into ARC housing in 2017 as a mentor. He found that helping others with their reentry seemed more important than anything else at the time. He began working for ARC in 2017 where he lived and worked at Magnolia Housing. He then became a Life Coach for Bromont Housing in 2018 and is currently Program Coordinator for Lorena Housing. His favorite part of ARC is the way ARC supports and guides all their members in becoming productive members of society.
Francisco Hernandez
Lorena Life Coach
bio →
Lorena Life Coach
Francisco Hernandez
As a formerly incarcerated citizen, having served 15 years in the California Department of Corrections, Francisco is excited to be part of the Anti-Recidivism Coalition. His career path in re-entry services began at Beit T'Shuvah, a Jewish rehabilitation facility, where he was a driver and program facilitator. In 2018 he moved on to the Beacon Transitional Housing Program for Amity Foundation where he began as a Demonstrator, was promoted to Administrative Assistant, and shortly thereafter moved up to the role of Advocate. As an Advocate, he worked with long-term offenders assisting in their reentry transition. He earned an AA from West Los Angeles College and completed the Addiction Studies program. He is continuing his coursework in preparation for transferring to a 4-year college. He is excited about the opportunity to give back to those who are in the same position he was in years ago.
Michael Caputo
Lorena Resident Advisor
bio →
Lorena Resident Advisor
Michael Caputo
Michael Caputo is originally from Pittsburgh PA. He came out to California when he was 21 years old and by the time he was 25, he was incarcerated and eventually sentenced to life without the possibility of parole. After more than 35 years he was commuted and paroled. Through luck or divine intervention he made his way to ARC, first as an intern now working for our housing program. He is now off of parole with a job he loves, helping our people returning to life be successful in the free world.
What inspires you?: Everyone who got out before me and have helped me along the way. My family.
Steve Estrada
Lorena Resident Advisor
Magnolia
Lili Herrera
Magnolia Program Coordinator
William Lopez
Magnolia Life Coach
bio →
Magnolia Life Coach
William Lopez
Will was incarcerated for 15 years, from the age of 18 to 33 years old. He was released on July 4th, 2013 and has been home for eight years now. He joined ARC during its inception as an organization in 2013. He began working for ARC as an intern, then part time Resident Advisor at Bromont Housing and eventually was hired at Magnolia Housing as a Life Coach in 2017. Previously, Will worked as a youth counselor for Camp Ubuntu where he still works part time as support staff. While incarcerated, Will received three Associate Degrees. He is currently pursuing a Bachelor's Degree in Social Work at Cal State San Bernardino. He enjoys working with the youth and enjoys the growth opportunities it brings.
What inspires you?
"The best part of my job is the relationships I foster with these young men and witnessing their success. Through my struggles, there have been people in my life that have believed in me and never gave up on me. Now, I get to do the same at ARC."
Kenzo Sohoue
Magnolia Resident Advisor
Isaiah Williams
Life Coach
Member Services
Crystal Anthony, LCSW
Program Director
Harvey Knight
Associate Director of Member Services
bio →
Associate Director of Member Services
Harvey Knight
Harvey grew up in the city of Compton, went to Whaley Jr. High, and Dominquez, Compton, and Centennial high schools. Growing up he loved sports, playing tiny, and peewee tackle football for Greater Compton and South Gate, basketball at Lueders Park. His favorite sports teams are the Pittsburg Steelers, Los Angeles Lakers, Dodgers, and Boston Red Sox. He is formerly incarcerated and served 29 years in prison. He was released February, 2013 to a Transitional housing Program. Just weeks out he had no idea what he was going to do, what resources were available, which way to go, but his counselor helped walk him through his re-entry process. During this time he had a "wow" moment and decided this work is what he wanted to do. He became a certified Drug and Alcohol counselor and started working for Volunteers of America (VOA) as a Monitor. He worked his way up to Lead Case Manager. Then moved on to start his career with ARC in August of 2017. "Since then it has been a beautiful thing, working with this population of reentry folk; I feel so honored that people are trusting in what we do and allow us to be part of their re-entry journey."
Norma Cumpian
Associate Director, Women's Department
bio →
Associate Director, Women's Department
Norma Cumpian
Norma Cumpian, the Anti-Recidivism Coalition's (ARC) Women's Department Associate Director, joined ARC in March 2016 as a Life Coach after nearly five years working in the criminal justice reform and nonprofit sector. As a formerly incarcerated woman, Norma has firsthand experience in the many challenges of reentry, making her a compassionate and effective guide for people learning to navigate society after returning home from prison. Norma was appointed by Governor Newsom, and confirmed by the Senate Rules Committee, to the Board of State and Community Corrections (BSCC), in February 2020. The BSCC provides leadership to adult and juvenile systems, expertise on re alignment, conducts inspections and administers public safety related grants throughout the state of California. Norma is the first formerly incarcerated person appointed to the BSCC board.
Carlos Cervantes
Ride Home Program Manager
bio →
Ride Home Program Manager
Carlos Cervantes
Carlos has been an integral member of the ARC, joining after being released from prison in 2011. The retreat at Hummingbird Nest Ranch inspired him to find a meaningful purpose in his life.  Carlos strongly believes in being present with those being released from prison. In 2012, along with Michael Romano, Director of Stanford School of Law Three Strikes Project, Carlos co-founded the ARC Ride Home Program, which was nationally recognized by the administration of President Barack Obama and was awarded the Champions of Change Award.
The New York Times Magazine has profiled Carlos for the Ride Home Program. Carlos was also awarded the Empowerment Congress 2019 Emerging Civic Leaders 40 Under Forty Award in recognition of dedicated service to the affairs of the community. Carlos is an alumnus of the John W. Mack Movement Building Fellowship. He was recognized by Mayor of the City of Los Angeles, Eric Garcetti for his commitment, mentorship, and service to our community. Carlos is a member of the Clothes The Deal Board of Directors Last but not least, he is a husband, father and chef!
David Barclay
Life Coach
bio →
Life Coach
David Barclay
David  was first introduced to ARC in 2017 when Scott Budnick visited California Correctional Institution along with several former lifers. He care about the work as a Life Coach because it is my passion to give back and help others just as he have received assistance in rebuilding his life. The energy that drives him is based on the belief that individuals coming home need to know that they are cared for.
He grew up in South Los Angeles. He was raised by my great grandmother and grandmother primarily. His mother was not in the picture as she chose the street life. Due to childhood trauma that caused him to develop resentments which led to anger, he ultimately joined a gang. Several poor decisions led to him being sentenced to a 31 year prison sentence. While inside after reviewing my life and the evidence proving that my life was out of control, he made a conscious decision to turn his life around. He obtained a GED and Associates Degree in Business. Thanks to ARC and the passing of SB261, he was granted early parole upon going to my first parole board hearing on September 3, 2020. Prior to his release, ARC connected him with CEO and upon reentering society he immediately began working. Within a couple of months he obtained permanent employment through Christ Centered Ministries as a Client Aide in full service to my community and still work part time in that position in addition to being a Life Coach with ARC. He have only been working at ARC for one week but he is excited to perform and fulfill his duties as a Life Coach by first continuing to be an example of true and lasting change and sticking to the 5 Pillars, Crime free, Drug free, Gang free, Of service to my community, and working as well as attending school in pursuit of my bachelors degree in Social Work.
He is inspired by the love that his great grandmother and grandmother so freely bestowed upon him. He wouldn't be the man he is today without their guidance and never giving up on him!
Christopher Bingley
TAY Life Coach
bio →
TAY Life Coach
Christopher Bingley
Christopher Bingley is a Transitional Age Youth Life Coach at Magnolia Housing.   He was born and raised in LA where he currently resides.  He experienced challenges in his teenage years which landed him in the criminal justice system. Today he wants to help people avert the justice system and reach their highest potential. He brings experience in recruiting system impacted individuals for employment for a beverage company. Chris came onboard to do what he loves at ARC, and he is also currently enrolled in Los Angeles Trade Tech.
Oscar Bonilla
Life Coach
bio →
Life Coach
Oscar Bonilla
Oscar Bonilla was born and raised in Southern, California to a single mother. He is an ARC Life Coach in the Downtown LA office. He is committed to serving the community with empathy, compassion, determination, and accountability. He continues to strive for the best in a fast paced environment. In his free time, Oscar enjoys fishing, hiking, visiting the beach and anything nature. At heart Oscar describes himself as a humble person with a big heart and positive energy. "I am inspired by people who do not let their past determine their future and people who stay positive even when they are not having a great day."
Robert Chavez
Senior Life Coach
bio →
Senior Life Coach
Robert Chavez
Robert is a Los Angeles Native. At the age of 19 he began his journey of incarceration on a life sentence. During this period, he became a mentor and facilitator within his community inside. Robert is also a Teaching Artist with the Actors' Gang Prison Project, a theatrical arts program that uses highly physical and emotional style of theater. Today through lived experience Robert is now a life coach with the membership department. With a deep sense of responsibility, he assists ARC members achieve a higher quality of life through guidance and compassion.
Anthony Logan
Membership Events Coordinator
Chloe Thomas
Applied Researcher
bio →
Applied Researcher
Chloe Thomas
Chloe Thomas is a Los Angeles native with several years of research and evaluation experience. She graduated from Boston University with a Bachelor of Arts in Sociology and Northeastern University with a Master of Science in Criminology and Criminal Justice. She has a strong passion for transforming the criminal justice system and ensuring that those who have been incarcerated are given the support they need to successfully reintegrate back into society. She uses her research and analytical skills to aid advocacy efforts for criminal justice reform and has been working at ARC since November 2020.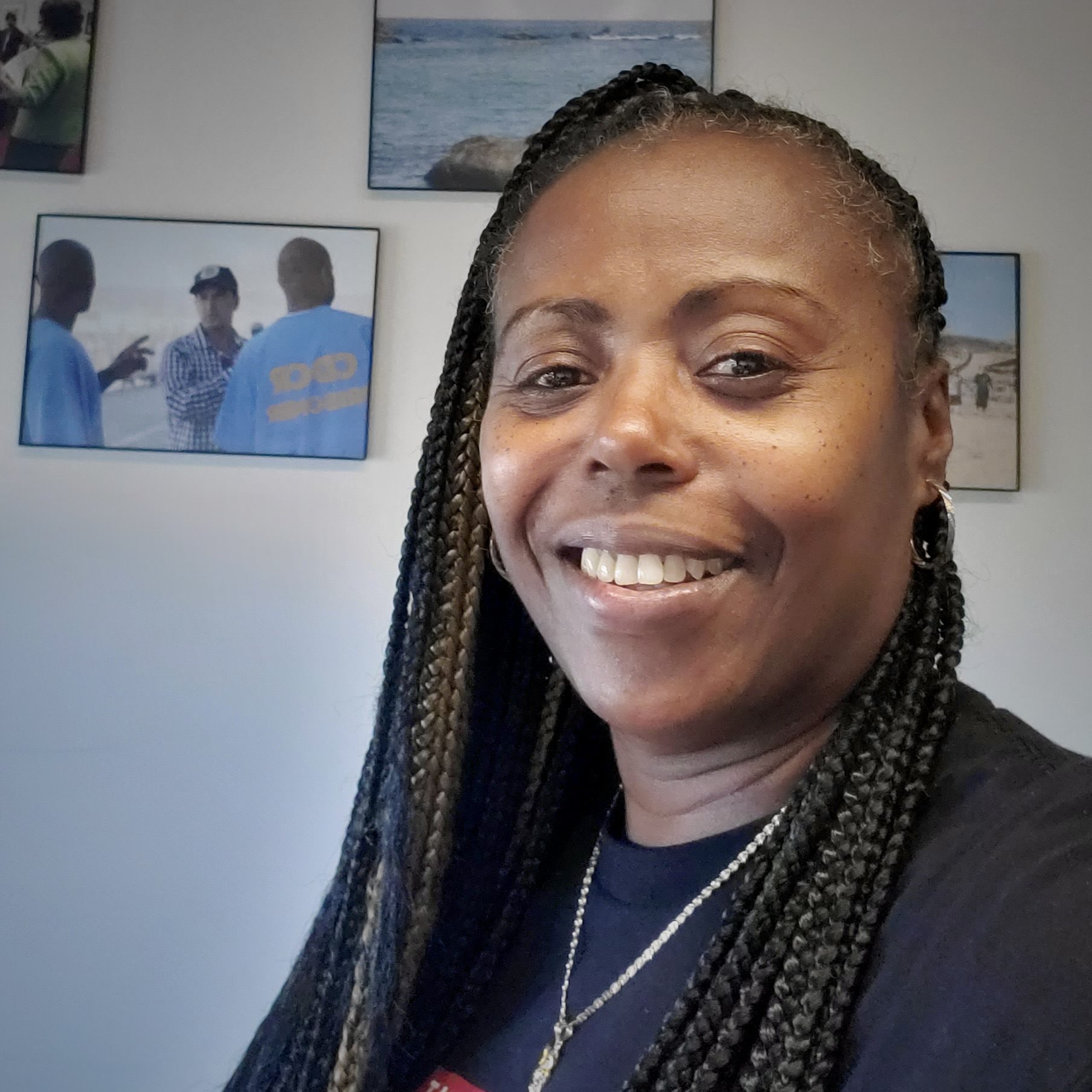 Pamela Thompson
Senior Life Coach
bio →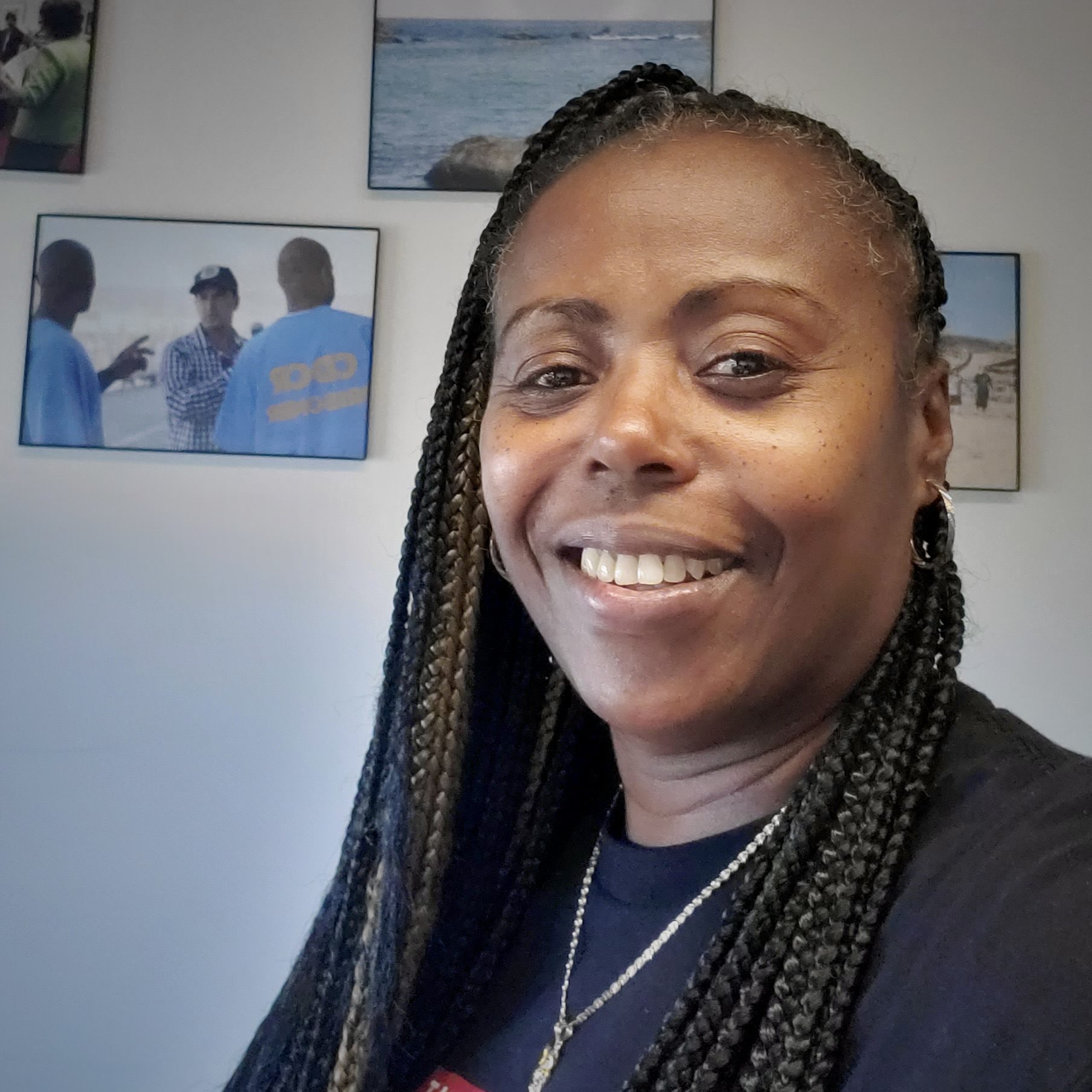 Senior Life Coach
Pamela Thompson
Pamela Thompson was born in Houston Texas. She served a 24 year prison sentence and was released October 15, 2018 and she joined ARC the following month. She has worked several jobs within reentry, but is very proud to now be employed with ARC as a Life Coach. Pamela is pursuing her certification in addiction studies to become a drug and alcohol counselor. "I love being of service; it gives me great pleasure to be able to assist those coming home with acclimating back into society, someone once assisted me." Some of her favorite things about ARC are the Ride Home Program. She enjoys the whole process of picking up men and women straight from the prison gates and taking them to have their first "free world" meal of their choice, then taking them shopping. "The gratitude is unexplainable." She also enjoys ARC retreats, member support meetings, support groups where everyone can fellowship and stay connected.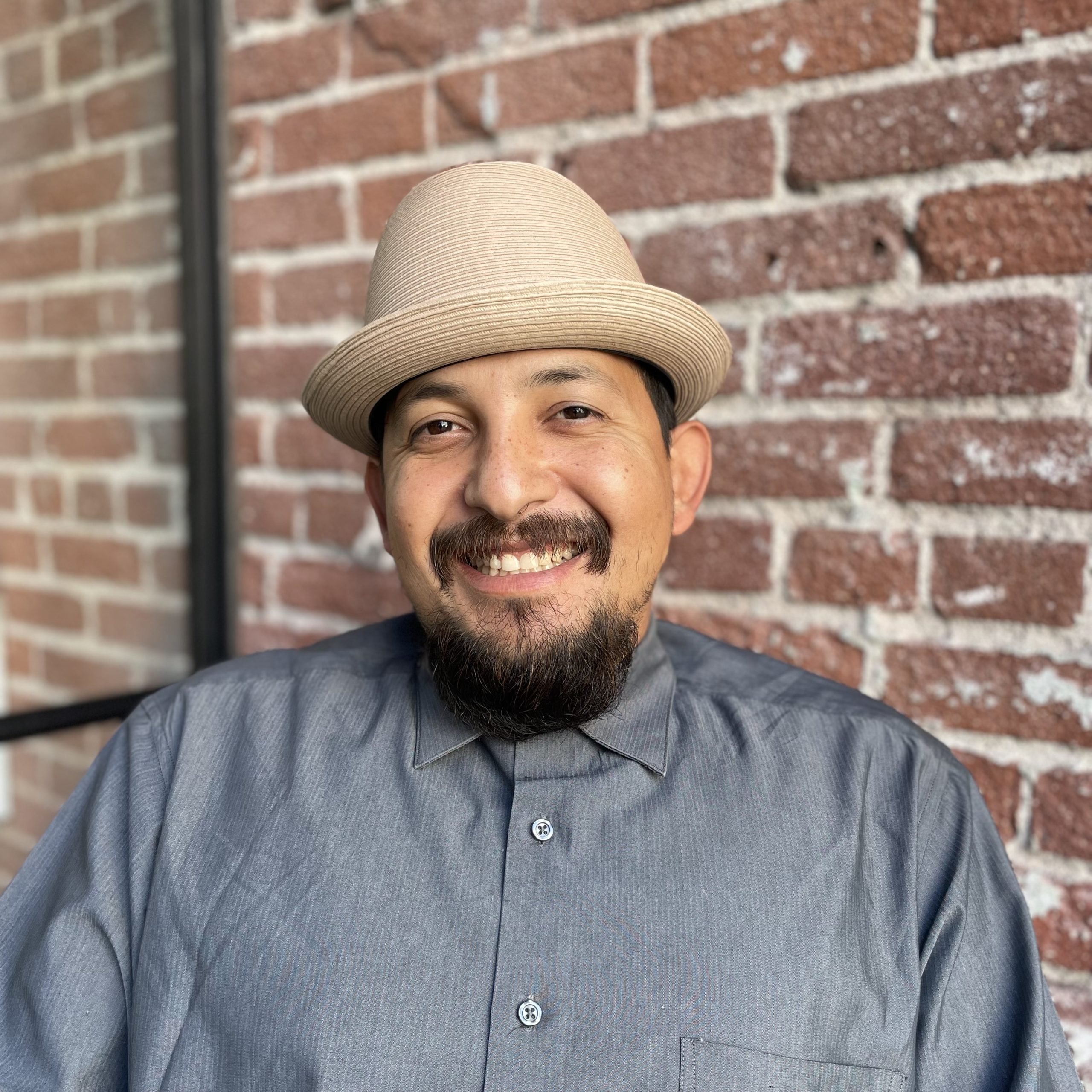 Moses Gallegos
Reentry Coach
bio →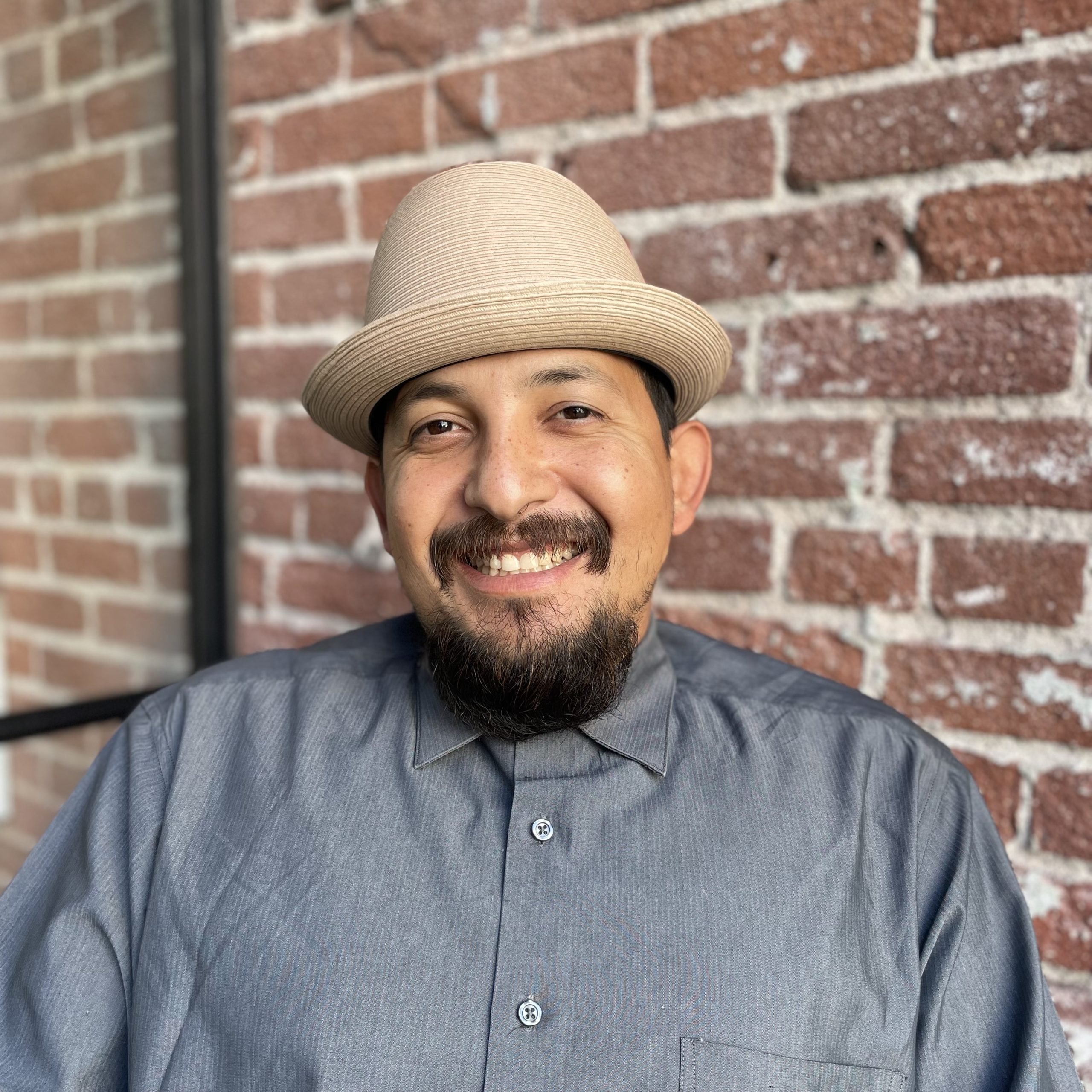 Reentry Coach
Moses Gallegos
Moses Gallegos has been a member of ARC for the last 9 Years. He was incarcerated at the age of 16 and sent to Prison for 16 years. Well in prison he was able to work on himself and find the inspiration to come home and never return to those cages. He was able to find true freedom within himself. He now has the pleasure of serving our returning citizens as an ARC Re-Entry Coach.
What inspires you?: Familia and service to our community.
Nicole Jeong
Root & Rebound Southern California Regional Director of Advocacy
Misty Oka
Root & Rebound Equal Justice Works Fellow
Sacramento
Josef Gray
Sacramento Director
bio →
Sacramento Director
Josef Gray
My name is Josef Gray, and I am the Sacramento Director for the Anti-Recidivism Coalition (ARC.). I am a Sacramento native who was born, raised, and has lived in South Sacramento for my entire life. I became involved with the juvenile justice system as a teenager, and it was from those experiences navigating the system that stemmed my dedication to helping others coming from similar backgrounds and circumstances. I have been with ARC for about 3 years now and have loved every minute of it! I have never met a more fun, passionate, creative, and caring community. I am blessed to work for an organization that fights every day for justice and system change at every level.
Scharleth Guadamuz
Workforce Development Coordinator
bio →
Workforce Development Coordinator
Scharleth Guadamuz
Scharleth is the Workforce Development Coordinator for the Anti-Recidivism Coalition in Sacramento. For over 10 years, she has dedicated her platform to community outreach, social justice and serving the success of workforce pipelines by leading the design and implementation of innovative talent, leadership and retention programs. Scharleth is a native from Los Angeles, is the youngest of four siblings and the daughter of Central Americans who migrated to the United States in the 70's.
Scharleth joined the ARC in 2022 because it is important to her to foster a culture of freedom and mutual aid. Community solidarity, cultural healing, and working towards the abolition of systems that keep individuals behind walls is what drives her impact. She received her bachelor's degree from the University of California, Davis in Sociology with a double minor in Human Rights and History; and she was a member of Beyond the Stats (BTS), a student organization that provides an equitable and inclusive community for formerly incarcerated and system-impacted students.
Rodney Bryant
DJJ Life Coach
bio →
DJJ Life Coach
Rodney Bryant
Rodney A. Bryant is originally from the east coast, was born in Chesapeake, Virginia, and was raised in Providence, Rhode Island. He earned his GED at 18 years old after which his family moved to Sacramento, California for a fresh start at life. That year, I was sentenced to serve an indeterminate term of 15 years-to-Life. I spent more than 28 years of my life in correctional facilities; however, with hard work, persistence, and divine intervention my life was transformed. I spent a considerable amount of time on self-improvement. Wanting to help make a difference, I became a Peer Literacy Tutor, Recreational Coach, and Youth Mentor, as I continued to seek self-help through self-improvement. Today I am a Division of Juvenile Justice Life Coach for the Anti Recidivism Coalition, I continue to strive to make a difference, even if it's just in ONE life, passing on those life lessons and skills I gained along my road to improvement.
Tommy DeLuna
Senior Life Coach
bio →
Senior Life Coach
Tommy DeLuna
I am formerly incarcerated and heard about ARC while serving time in Kern Valley State Prison. Meeting Scott Budnick brought so many hope there that day, and now working for the organization that he and James Anderson founded has been an awesome experience. Giving that same hope to others is why I do what I do with a heart full of joy.
Raeshone Holmes
Life Coach
bio →
Life Coach
Raeshone Holmes
Shone Holmes is a Life Coach at ARC in Sacramento. Originally from Los Angeles CA, she was sentenced to 16 to life and served 22 years of her life sentence. She was released through the parole board under SB 261, which deals with the development of the brain and how it doesn't fully develop until the age of 25. She has accomplished quite a bit since her exit from prison. She has been an advocate for fair chance policy in which she has had the honor of working alongside Elizabeth Calvin, the author of SB 261, the law in which granted her another chance at freedom. "It is an honor to be in a position to create change and give back to my community. Inspiring hope to those who are hopeless, I is living proof that change is possible." She will continue to fight for the rights of men and women so that they too can be free and have a second chance at life.
Elijah Orr
Advocacy Fellow
Efrain Padilla
Reentry Specialist, Pine Grove
Tremaine Amos
Credible Messenger, Pine Grove
Isaiah Battle
Credible Messenger, Pine Grove
Abel Diaz
Administrative & Development Coordinator
Richard London
Office Assistant
bio →
Office Assistant
Richard London
Richard was incarcerated for 43 Years. He was arrested in 1975 and was paroled from prison on November 2, 2018.  He got involved with ARC the first month out of prison, and on February 19, 2019 he became a member. Shortly following his release he became an intern, then a full time employee of ARC.  He had a desire to work with and help troubled/incarcerated youth while in prison, because of his troubled past. "ARC helped me to become a Life Coach and Mentor for youth in the juvenile facilities in Sacramento and Yolo Counties."